Are you looking to date and marry an introverted scholar fairy? Here's how to romance Pyria in Fae Farm.
With eight romanceable characters in the game, Pyria is one of the more mysterious ones since she arrives in Chapter Three, after the whirlpools are cleared.
In this guide, I will explain how to romance Pyria in Fae Farm by listing the best gifts to give her and showcasing where to find her.
One of the best gifts for Pyria, as well as for most characters in the game, is flowers. To be prepared, check out our Fae Farm flower bed guide on how to plant flowers.
How to Romance Pyria in Fae Farm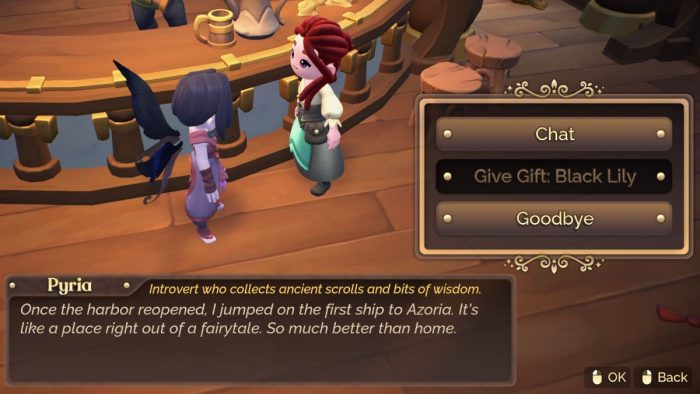 To romance Pyria in Fae Farm, meet her in Chapter Three after clearing the whirlpools and speak to her daily. With each interaction, your affection will increase and can reach the following stages:
Flirting
Interested
Dating
As you increase your affection level with Pyria, she will request various items from you in the form of Love Quests. These include meals, seasonal crops, or other random items found in the game.
Completing these quests will offer extra affinity, which is a great way to fast-track this romantic relationship.
Additionally, you can also give her gifts every day to make your affinity level grow even faster.
Best Gifts for Pyria in Fae Farm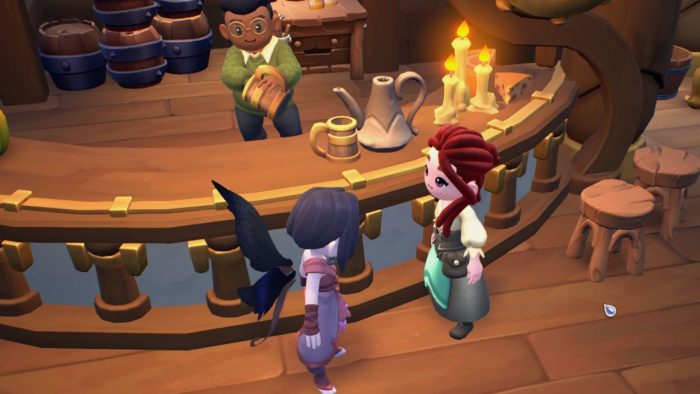 The best gifts for Pyria in Fae Farm change every day and you should interact with her to find out what she likes.
However, some of the most common items she'll request are the following:
Black Trillium
Black Lily
Black Tulip
Black Zinnia
Green Tea
Also, don't forget her birthday. Pyria's birthday is on Winter 3 and bringing her favorite gift will grant you increased affinity on that day.
Lastly, you will often find Pyria next to the waterfall just below your farm or near the Verdant Valley River.
If you can't find her, open the map and look for her icon across town. Once you find it, click on it and it will guide you to her location.
Wrapping up
In conclusion, to romance Pyria in Fae Farm, interact with her daily, gift her any items she likes, and complete any quests she gives you until you increase your affinity level to Dating.
After a few in-game months and multiple interactions, you'll be able to romance and marry Pyria.
What do you think about romance in Fae Farm? Who is your favorite character to romance? Feel free to share your thoughts in the comments below.
For more similar content, check out our articles on how to unlock and change outfits in Fae Farm as well as our Fae Farm complete fishing guide.