Disney Dreamlight Valley has been an absolute blast to play since it got released. It became our favorite haven to play around with all its characters for all Disney lovers.
Stay tuned to find out how to unlock all characters in the game.
Having more characters to play with in the game means that you'll be having much more fun overall. They all provide their own unique trait and quests that you'll need to complete.
But to unlock them all might come as a challenge and especially cost a bunch of money that you'll need to make.
That is why in this guide we will be talking about all the in-game Disney Dreamlight Valley characters and how to unlock them. Let's get started.
How To Unlock all the Characters in Disney Dreamlight Valley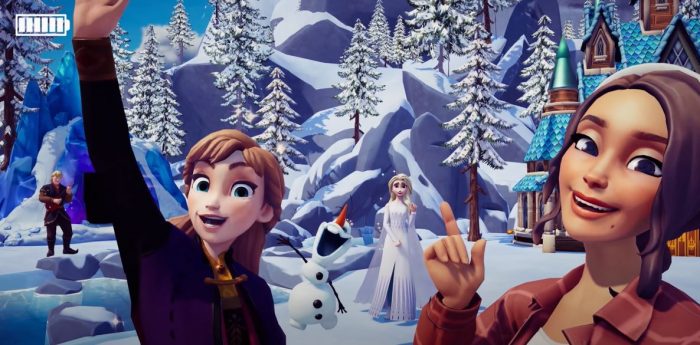 Visit their Realms in Dream Castle and finish their quests to get them to move back to Dreamlight Valley. This is the main way to get new characters.
To get into each Realm, you'll need a lot of Dreamlight, so this method can take a long time. But it is worth it because every friend offers unique rewards.
You can also get new characters by opening up new parts of Dreamlight Valley. Some of these will have characters waiting for you.
For example, you can meet Ursula once you get to Dazzle Beach and finish her cave quest. You can also meet Kristoff and Donald Duck once you get to the Forest of Valor.
All Characters in Disney Dreamlight Valley and How To Unlock Them
There are a lot of characters in the Disney Universe. Of course, Disney Dremalight Valley doesn't include all of them but the ones that it has are very interesting.
I will make a list with all the characters that are currently in Disney Dreamlight Valley as you meet them, and how you're able to unlock them.
Merlin
Melin is the first character you meet in Dreamlight Valley, so he is unlocked as soon as you start the game. You can get his Wizard Hat if you wanted to!
Goofy
In your village, you can get Goofy right away. Once you get the fishing rod location and start the Fishing Expedition quest, you can start increasing your friendship with him.
Scrooge McDuck
Scrooge McDuck can be played as soon as you start the game and talk to him. He is a part of your village by default.
Minnie Mouse
You have to finish most of Mickey's quests before you can add Minnie to your village. With Merlin's help and your own crafting, you'll be able to save her in the end.
Mickie Mouse
You can get Mickey Mouse right away in your village. To unlock him, you can go talk to him and start his quests.
Moana
To get into Moana's realm in the Dream Castle in Disney Dreamlight Valley, you need to spend Dreamlight. Then, finish the quests she gives you there, and she'll come to your valley and put her house there.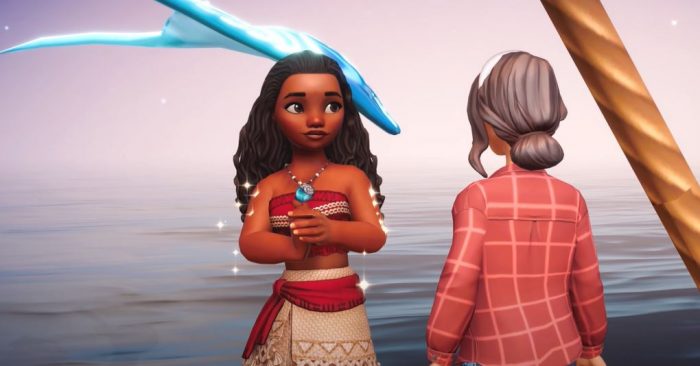 Maui
As with Moana, all you have to do to bring Maui to your village is finish the quests in the Moana Realm. After that, you can bring Maui to your valley.
Remy
To get Remy, you have to open the Ratatouille Realm in the Dream Castle. When you finish his set of quests, which gives you the recipe for Ratatouille, you can add him to your valley.
Wall-E
When you want to get WALL-E, all you have to do is use Dreamlight to open the WALL-E Realm from the Dream Castle. Here, you need to finish WALL-quests E's before you can place his house and add it to your village.
Ariel
Once you know how to fix the boat at Dazzle Beach, you can get Ariel by having Goofy do it.
Kristoff
Invite Kristoff from the Frozen Realm and do his Friendship Quests to open a stall in the Forest of Valor where you can buy building supplies.
Donald Duck
Complete all of the quests that are given to you by Kristoff. Once you will complete them all you will get Donald Duck to be played with in your village and valley.
Ursula
You can unlock Ursula by freeing her from her cave. You can find the cave on the north side of Dazzle Beach and you'll need to do a couple of tasks for her.
Prince Eric
You are able to get Prince Eric inside your Disney Valley by simply completing all the tasks and quests from Ursula and reaching her to a level 10 friendship status.
Anna
To meet Anna, you'll need to pay 5,000 Dreamlight to open the Frozen Realm. You'll need to finish her quest before you can bring her back to your village.
Elsa
Once you've brought Anna back to Dreamlight Valley, you can go back and bring Elsa, too. You will need to complete a couple of her quests too but they are just talking ones.
Mother Gothel
As part of the quest "The Curse," you can talk to Mother Gothel when you remove the dark magic from the tree in the Glade of Trust. This is how you unlock her.
Upcoming Characters in Disney Dreamlight Valley
As you might have seen or heard from YouTube news, we have the ToyStory universe coming to us in a bit! This is very exciting.
Other than that, the developers have mentioned that they are working on a lot of projects.
Their dream is to implement almost every character that you might have seen in the Disney Universe no matter how big or small. Very good news indeed!
These are the upcoming characters that we might be seeing soon in Disney Dreamlight Valley:
Buzz Lightyear
Beast
Belle
Sully
Timon
Vanellope von Schweetz
Woody
Pumbaa
Ralph
Scar
Simba
Stitch
Cinderella
Olaf
Conclusion
That's all that there is! These are all the characters that are currently in Disney Dreamlight Valley and these are the ways how you can unlock them.
Make sure that you not only unlock them but become best friends with them all the way to level 10 friendship status.
As new characters will get added I will keep improving this list and keep on adding the new additions to the game. So make sure to keep checking in case you need more info.
I hope that this guide was useful to you and shed some light on all of the characters in the game.
What is your favorite Disney character and why? Do let me know down in the comments below.