Fortnite is a game where you are able to customize how you look to be able to have a better rewarding feeling when you finally win a game.
Stay tuned to find out what are the best female skins in 2022 for every victory dance in Fornite!
Having a certain type of skill is really cool. Whenever you're playing with your favorite skin you feel as if you're much more powerful and everything goes smooth.
On top of all that, if you finally get a victory at the end, you'll be able to do the best dance and pose that will make your opponents tremble with fear!
In this guide, we will be talking about the best female skins of 2022. Lets 'see who they are.
Best Female Skins in 2022
These are the best Female skins in Fortnite so far. You can check out my Best Anime Skins in Fortnite too. There are some females on that one as well.
Number 1 – Marvel's Black Widow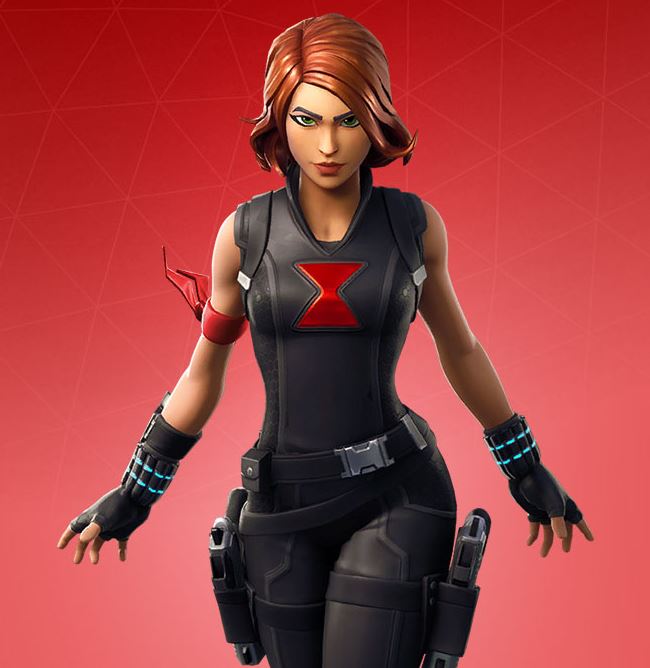 Natasha Romanoff was one of the first Marvel superheroes to join the Battle Royale game.
The Black Widow skin came out for the first time in Season 8, during the crossover event between Fortnite and Avengers: Endgame. It cost 1,500 V-Bucks.
Even though she doesn't have superpowers, Black Widow is a very good assassin and one of the best Avengers.
She has been an inspiration to a lot of her fans, and her skin is the best one to have in your locker.
Number 2 – Sakura
Epic Games didn't forget to include one of the most popular female anime characters when they announced Naruto x Fortnite.
Along with Sasuke, Naruto, and Kakashi, Sakura also showed up as Chapter 2 Season 8 came to an end.
Sakura might be the most popular female skin in the game, given how popular Naruto is and how many fans she has.
Given that she keeps showing up in the Item Shop, players can get this outfit the next time she appears.
Number 3 – Red Lily Doublecross Skin
The Doublecross skin is a skin that you will be using on Red Lily. It is as simple as they come. You will be playing with a very hot girl that is wearing her beach bikini clothes.
Who would want to mess with a badass female having two sets of snipers and bazookas while wearing a bikini and having over 10 killstreaks? No one!
That is why it is so high on my best female skin list.
Number 4 – Valkyrie
Chapter 1 of Season 6 had a Norse theme, which is how players met Valkyrie, one of the best female fighters.
Many people think that this skin is even better than her male counterpart, Ragnarok. When her makeup is added, this female skin is very attractive and worth the 2,000 V-Bucks it costs.
Number 5 – Chun Li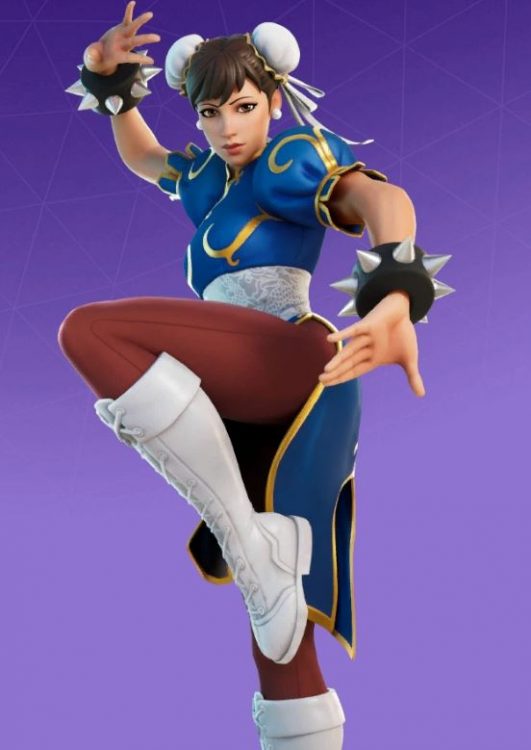 Chun-skin Li's is the thickest of all the ones on the list. She is part of the Street Fighter set, just like Cammy, and has a more muscular and toned female skin.
Her style without a skirt and her tight spandex pants show off her wide hips and thick body especially well. She may be a fan favorite because of this.
Number 6 – Dr. Slone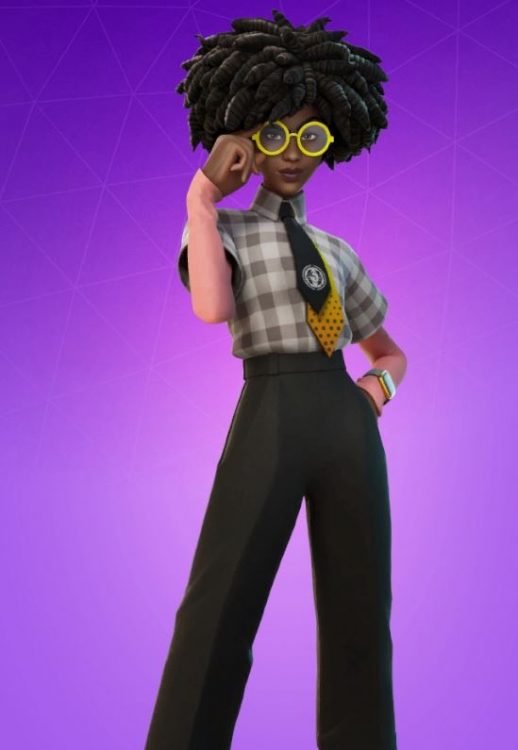 Dr. Slone has become one of the most important characters in Fortnite's history since Chapter 2 Season 7.
The leader of IO has betrayed Loopers many times, and now he is at war with the Seven in a full-scale way.
Slone is the perfect "Boss Lady," and her skin even has a style that looks like a combat outfit.
Slone was in Chapter 2 of the Season 7 Battle Pass, and fans should hope that she will show up in the Item Shop soon.
Having this outfit for a woman is a must since she might become a legend in the Battle Royale game's history.
Number 7 – Cube Queen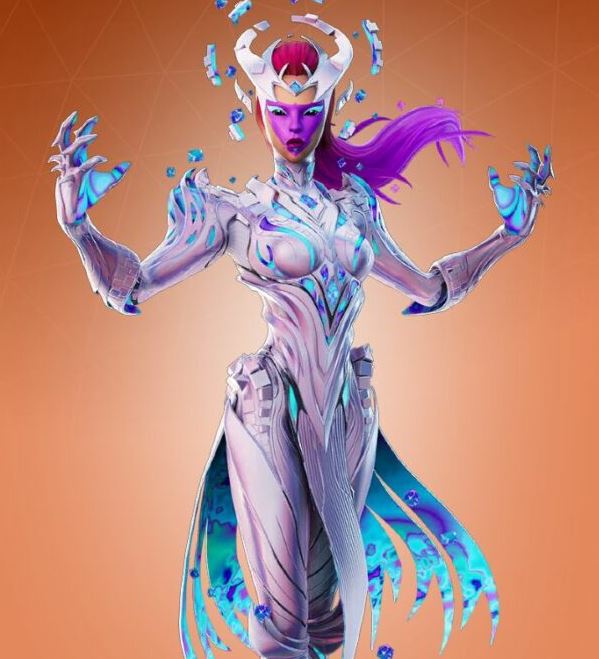 In Chapter 2, Season 8, the Queen of Reality was the bad guy. This strong character wanted to destroy the whole world of Fortnite, and he or she almost did it.
Even if it's for the wrong reasons, the Cube Queen skin in Fortnite could inspire a lot of people and is a must-have for women.
Those who got the Cube Queen bundle also got some of the coolest cosmetics in the game.
Her glider makes it look like players are walking downstairs from the sky, which goes well with her beautiful skin.
Number 8 – Evie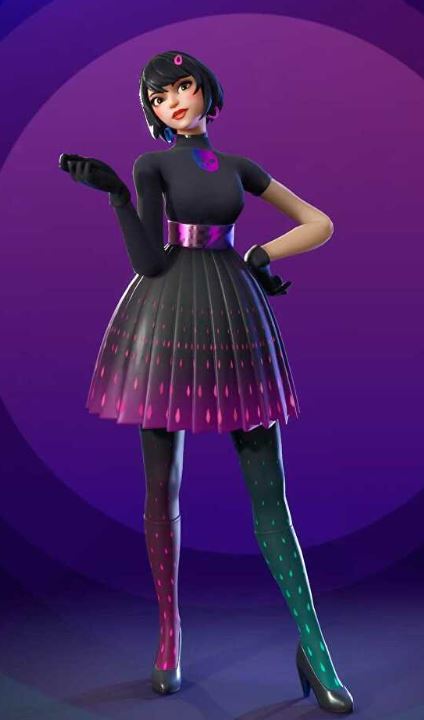 Evie is the most-used Fortnite skin right now. She came out with the Season 3 Battle Pass for Chapter 3 and has been used in a lot of promotional materials.
Evie is a member of the Peace Syndicate and is supposed to be very important. Players can get her as soon as they buy the Battle Pass, which has made her a very popular character.
Number 9 – Aura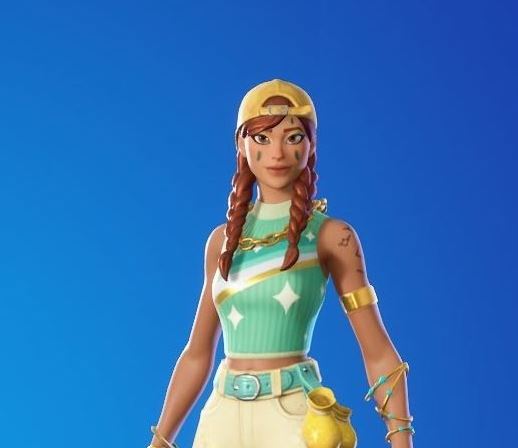 The Aura skin is a simple one that only costs 800 V-Bucks. But the fact that it has a good name is what makes it one of the most popular Fortnite skins.
Aura is a popular "tryhard" skin that a lot of streamers use, which is how it became well-known.
Aura came out in May 2019, but it's been very popular ever since. It's not surprising at all that it's on the list, since it's very cheap and comes in a lot of different styles.
Number 10 – Lara Croft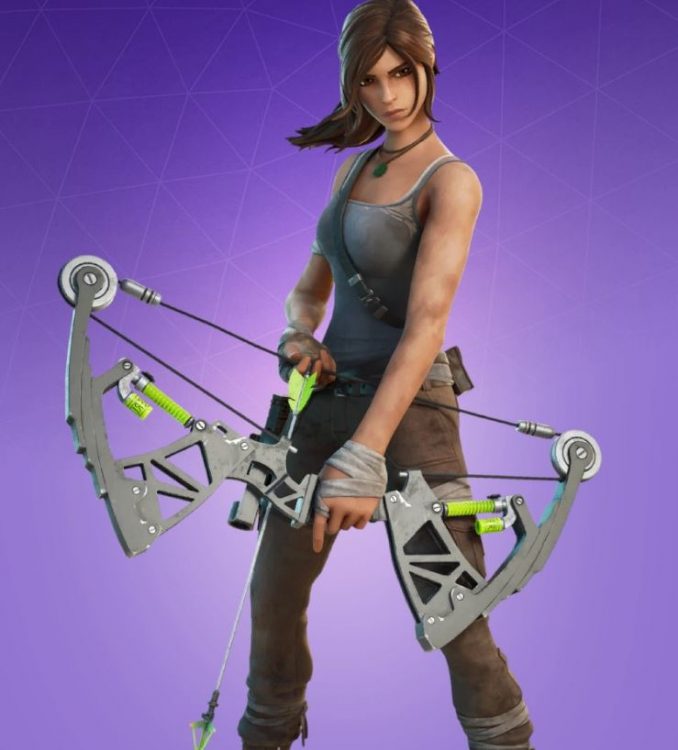 With the Chapter 2 Season 6 Battle Pass, Lara Croft was added to Fortnite Battle Royale. She is still very popular. In fact, it's the most popular Gaming Legends skin for Fortnite.
Lara is a well-known video game character, and adding her to Fortnite is a great idea. She looks very amazing and feels awesome to play as well. You will be reminded how cool of a character she is.
Conclusion
Those are the best Female Skins that one can get the most of in Fortnite. They are all powerful female characters and when given in the proper experienced Fortnite hands they are sure to win!
Not all of them can be bought for very cheap, but if you do have the money and you're thinking about buying a quality Fortnite skin, I recommend all of them.
I hope that you agree with my list. What is your favorite Female Fortnite skin and why? Have fun playing with them!