Fortnite has been around for a fair amount of time. It has gone through multiple of seasons and introduced to us a fair bit of available skins to choose from.
A lot of anime lovers will ask the question of which are the best anime skins and how can you get them. Stay tuned to find out.
While you're playing Fortnite you will be doing lots of actions, emotes, and dances. Why not do them in your favorite skin anime skin too?
Well, this is possible and there are a lot of options to do so.
In this article, we will be talking about the best anime skins that are beloved by the community and how you will be able to get them. Let's get started.
Best Anime Skins In Fortnite & How To Get Them
There are a fair amount of anime skins in Fornite and of course, your favorite ones will be based on your favorite anime.
This is an unbiased list of the top 5 best anime skins in Fortnite.
Number 1 – Son Goku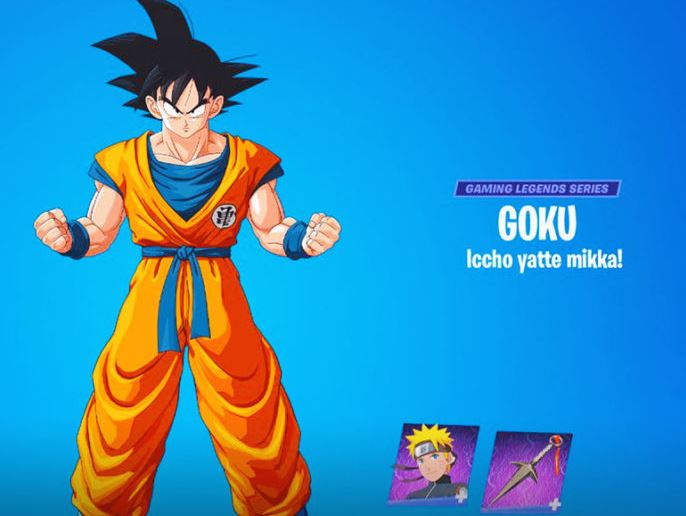 The newest thing that got introduced to the Fornite world was the Dragon Ball universe and I as an old-school retro anime fan am totally in love with it.
You are able to play as Goku, the biggest and stronger character in the anime world ever.
Not only will you be able to play with him, but you will also be able to do the iconic Kame Hame Ha!
There is a brand new mode in Fortnite right now which will allow you to use all sorts of powers that are coming from the Dragon Ball universe.
Goku is an amazing skin to play as altogether because of his amazing looks and his amazing moving animations. All the famous Fortniters are playing him too!
To get Goku you will need to head to the market and buy him for 2000 V Bucks.
Number 2 – Naruto Uzumaki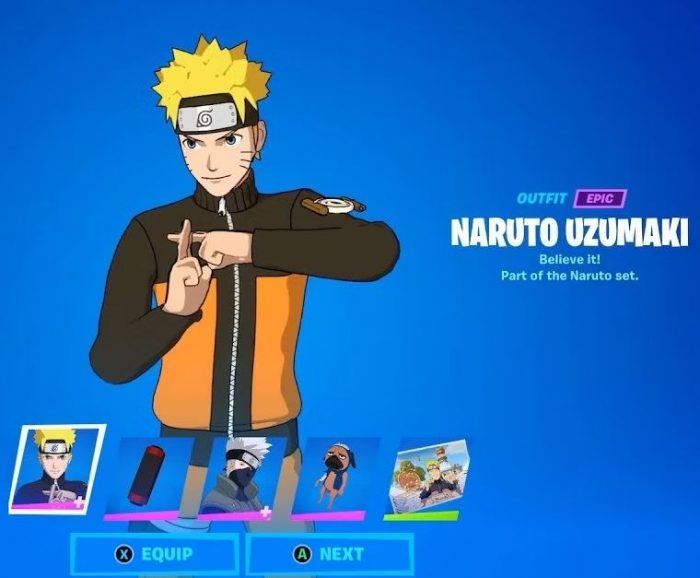 "Believe It"!
The news that Fortnite was working with the series to add recognizable skins to the games delighted fans of the Naruto anime. 
Because of his outfit and brilliant golden hair, the majority of anime enthusiasts and lovers will identify this character immediately away.
Despite having the original clothing, it also has a Seventh Hokage style for those who want something more contemporary.
His animations in the best are very unique and amazing. You are actually able to ride the seventh-tailed fox into battle too! How cool is that?!
You are able to buy this skin from the market for the price of 1500 V Bucks.
Number 3 – Kakashi Hatake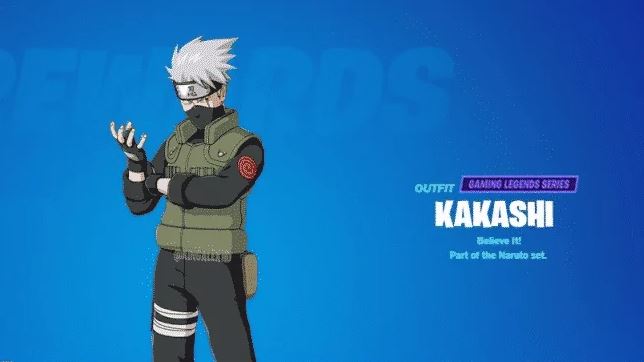 'I'll protect you with my life, all of you!''
We simply go on in the list without Kakashi as the number 2 after having Naruto as number 1.
Kakashi Hatake needs no introduction to "Naruto" fans. To get this kin, these fans will spend V-Bucks like there is no tomorrow.
He is one of the "Naruto" franchise's Fortnite anime skins. His most well-known characteristic is his hair and his face mask.
Also, his eye sharingan is something that is mysterious and powerful.
This eye sets off unexpected genjutsu that can deceive foes and help in straightforward triumphs. You can use it in battle with all sorts of animations.
You can obtain Kakashi Hatake as a skin in Fortnite for 1500 V Bucks.
Number 4 – Megumi Fortnite
After naming two male anime characters we will switch it up and go for a female anime character this time.
This Megumi Fortnite skin is the one for you if you want a female, anime-styled, heavily-tattooed, fierce battle-ready character that is completely badass.
She is a member of the cyber infiltration pack and was formerly a security guard. She is one of the best animated Fortnite skins for female players. 
Along with SL1C3 Blades, you will be able to employ two harvesting tools with this skin.
His animations when jumping and firing are the most unique and feel very rewarding. You will feel as if you are faster than usual and that is why she is on number 3.
You can have Megumi for 2200 V Bucks from the market.
Number 5 – Chigusa
Given how convincing their speech and attire are, the Cyber Infiltration Pack appears to be a cooperation thanks to the amount of detail and inventive skill displayed by the Epic Games team. 
These seem to have jumped out of an anime and into the Loop, especially with the badass character Chigusa.
She is a character with a background as a vigilante journalist who vowed to free the world from the virtual captivity of R.E.M.Corp.
Fans of anime will love this costume since it maintains the cel-shaded motif while including distinctive elements.
Without spending billions of dollars on a bat suit, the vest, gloves, and knee pads give this ensemble the genuine physical sense of a woman pursuing vigilantism.
You will really feel like that badass character in anime that are fighting the system and proceeding to carve their own path. Especially satisfying when winning a game at the end!
You can get Chigusa from the market for 2200 V Bucks.
Number 6 – Sasuke Uchiha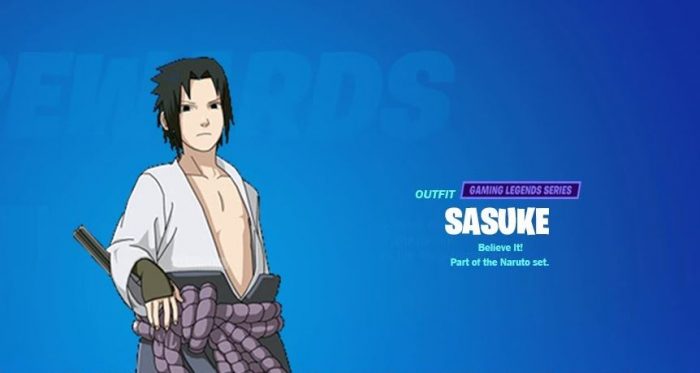 'My only goal is in the darkness' & 'Even the strongest opponents have a weakness'
Fortnite teased a Naruto Set in conjunction with the release of Chapter 2 of Season 8. The costume for Sasuke Uchiha, who appears in Naruto: Shippuden, was one of the first to be made available.
The Rinnegan eyes or the red eyes that come standard are available to players.
The character development of Sasuke's persona in the Naruto franchise makes this costume perfect for anime fans.
Given that this character is close friends with Naruto Uzumaki and is fiercely competitive, it's a wonderful costume for folks who enjoy wearing duos.
Imagine playing as Sasuke and then seeing somebody using a Naruto skin in-game as the last 1v1 battle for the winner! It cannot get better than that.
You can get Sasuke Uchiha from the market for a total of 1600 V Bucks.
Number 7 – Vegeta
I cannot allow myself to create a best anime skins in Fortnite and have included Goku as number 1 but forgetting about Vegeta. As an anime lover, I couldn't resist.
Vegeta is the number one enemy in the begging of Goku. Right now as the time and the story progressed they have become friends but still are rivals in power.
Imagine if you could play as Vegeta and then see Goku coming your way from a distance far away or with a big team around you. You would have the duel and battle of a lifetime!
Vegeta has an amazing look and he features very cool animations when moving in jumping making him a very good skin to play as indeed.
You can get Vegeta by heading to the store and buying him for 1800 V Bucks.
Best Upcoming Anime Skin in Fortnite
As you might know that every season in Fortnite will bring us brand new characters and skins to play as.
Gamers have been wondering about what might be the next big anime skin and in my opinion, this is the one:
Saitama – One Punch Man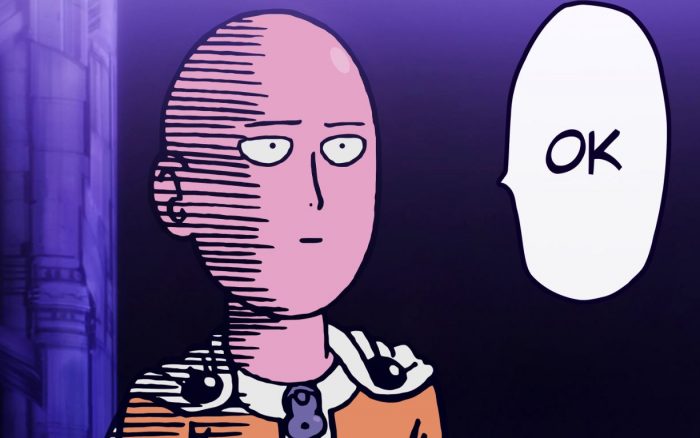 Yes Saitama, it would be more than OK to have you as a playable skin in the game!
There have been a couple of possible leaks that the developers are actually working on for the Saitama skin to be implemented and added into the game.
Nothing is certain yet and we can only speculate but it sure is making me excited!
I will be on the lookout and if I find out something more about this topic I will be sure to let you know. Until then, we need to remain patient.
Conclusion
To sum it up almost all the anime skins that are in Fortnite are very cool! But these are my personal favorite and in the statistics of usages, they are the most used ones too.
The anime skins will make you feel more powerful because you would be playing as your favorite characters and sometimes this will lead to more victories!
You can get them from the market by having accumulated a certain number of V Bucks.
I hope that this best anime skins list was satisfactory to you and you agree with me. What is your personal favorite anime skin in Fornite and why? Have fun!