The PS5 is a great console for massive, amazing open-world games. And today, I'm here to list the 20 best open world games you can play on your Playstation 5. All these games are must-play titles, imho, and you will spend countless of hours enjoying them all.
From titles that we can already call classics, to new releases exclusive to the PS5, you'll have plenty of amazing options below and opportunities to find a new favorite or more.
So, what are the top open-world games to dive into on the PlayStation 5? Let's check them out below!
Top 20 Open World Games for the PlayStation 5
Grab your controller, a Mountain Dew (or any drink you prefer) and let's embark on this epic journey of learning about the 20 best open-world games for PS5!
If you want something more specific, you can also check my previous list of the best horseback riding games on the PS5.
1. Elden Ring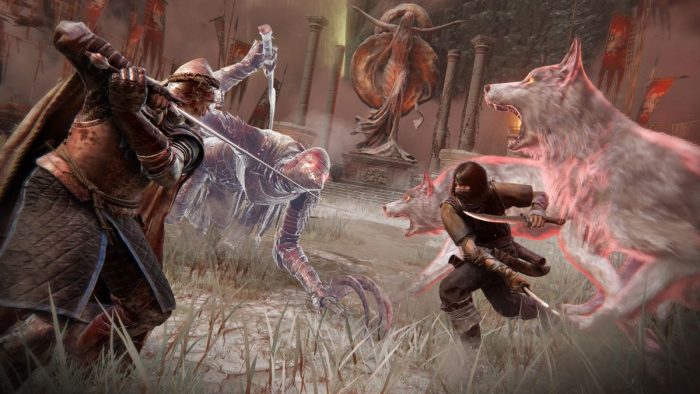 Elden Ring is the offspring of a brilliant collaboration between FromSoftware and George R.R. Martin.
This enthralling action RPG transports you to a breathtakingly beautiful world filled with formidable foes and intricate mysteries, keeping even the most seasoned gamers captivated for hours on end.
Make sure to check out an updated list of all the Elden Ring soft cap stats for a bit of an advantage in the game.
2. Horizon Forbidden West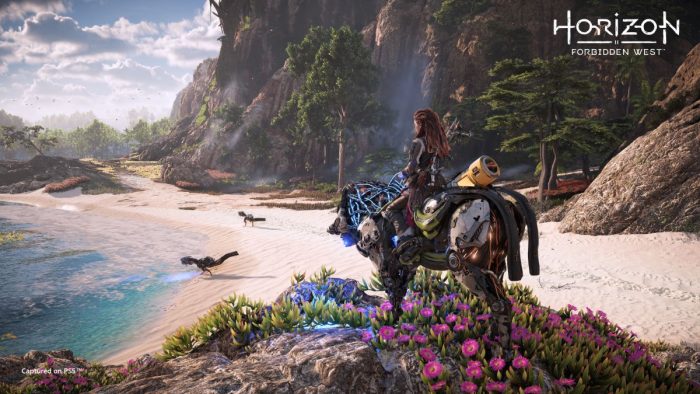 Venturing into the awe-inspiring world of Horizon Forbidden West, with its jaw-dropping landscapes and meticulously crafted story, has been an absolute delight and I am sure you will feel the same.
As Aloy, players uncover hidden secrets and face deadly robotic creatures in an unforgettable, post-apocalyptic adventure that will always see you come back asking for more.
The countless hours I've spent exploring this stunning, vibrant world have been nothing short of mesmerizing.
3. Grand Theft Auto V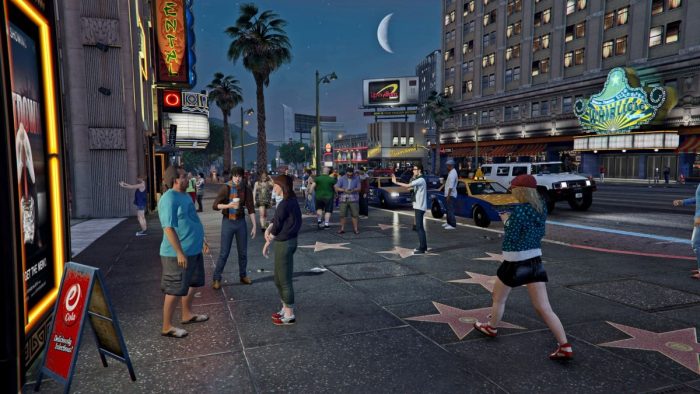 I don't think that you can have a list of the best open world games on any platform and not include GTA.
The iconic open-world crime saga has been revitalized for the PS5, and even though now everybody's looking forward to GTA 6, since it's still a while until we'll get a chance to play it, we'll have to stick to the current-generation game.
Grand Theft Auto V's sprawling open-world of Los Santos never ceases to amaze, offering endless opportunities for mischief, mayhem, and memorable moments.
It has set the benchmark for open-world gaming, consistently drawing players back for more, so you can never go wrong with it.
4. Ghost of Tsushima: Director's Cut
The game immerses players in the enthralling tale of Jin Sakai, a samurai determined to protect his homeland from the Mongol invasion.
The beautiful island of Tsushima, combined with expertly crafted combat mechanics and captivating storytelling, create an experience that resonates deeply, leaving a lasting impression on all who embark on this unforgettable journey.
The director's cut includes plenty of new minigames, legends online co-op mode, an expansion and much more. In other words, hours of quality entertainment for you.
5. Assassin's Creed Valhalla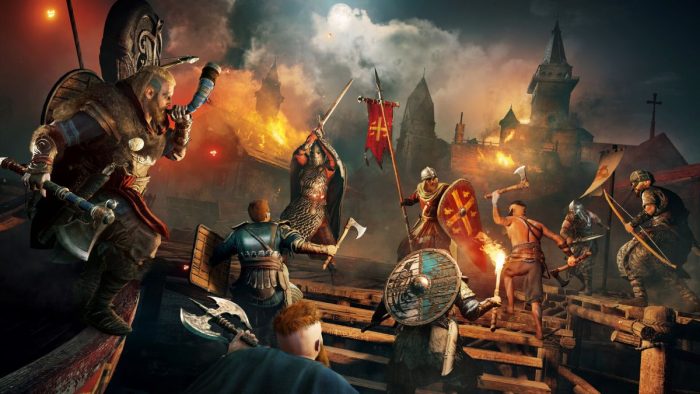 The open world of Assassin's Creed Valhalla is nothing short of breathtaking, like you would expect from any game in the franchise.
This time, we're traveling to the Viking era and I can say that spent countless hours navigating the stunning landscapes of England and Norway, relishing every moment of exploration. I am sure you will feel the same too.
Valhalla's expansive and meticulously crafted open world is teeming with intricate details, hidden treasures, and engaging quests that only serve to enhance the player's experience.
The game encourages players to explore and engage with the world, whether it's taking part in raids, uncovering secret locations, or simply enjoying the atmosphere of a bustling Viking settlement.
The freedom to roam the vast landscapes and uncover the history and mythology of the time adds a richness to the experience that is hard to match.
There are plenty of small yet powerful details that truly set Valhalla apart from its predecessors, transforming it into a masterpiece of open-world gaming that I keep coming back to, time and time again.
6. Cyberpunk 2077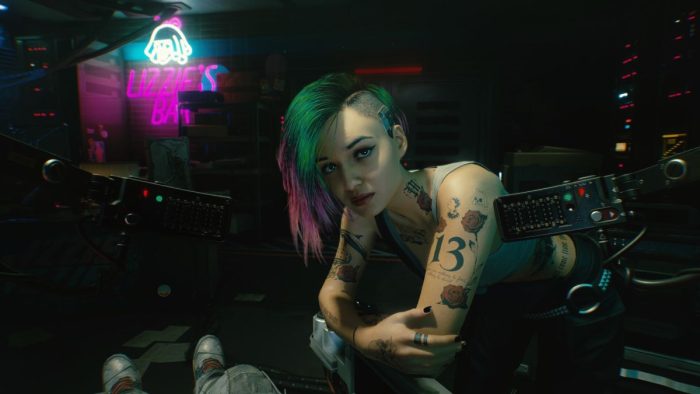 Step into the neon-soaked, dystopian world of Night City in Cyberpunk 2077, a truly groundbreaking open-world action RPG that has captured my heart – and one that we've all waited so long for that I was afraid it was doomed to fail.
Fortunately, that was not the case and in the game, you get immersive gameplay, branching storylines, and the ability to forge your own destiny as the versatile, street-savvy mercenary V.
With unparalleled character customization, jaw-dropping visuals, and a pulsating soundtrack that perfectly complements the gritty atmosphere, Cyberpunk 2077 is an electrifying experience that will leave you craving more.
Trust me, once you dive into the dark underbelly of Night City, there's no turning back!
7. Death Stranding: Director's Cut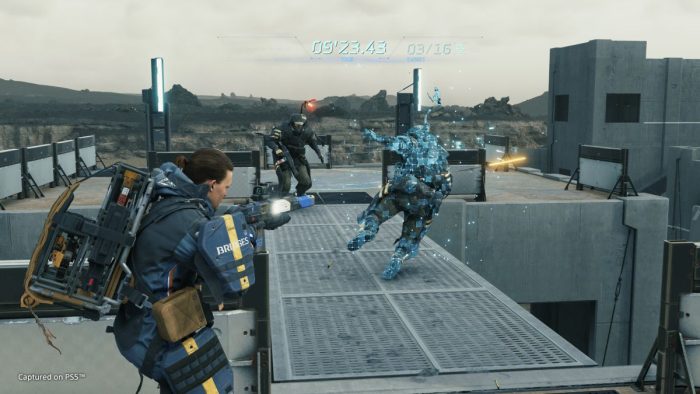 I don't think anybody will disagree if I say that Death Stranding Director's Cut is a testament to Hideo Kojima's genius.
Offering us a unique and gripping open-world experience that pushes the boundaries of video game storytelling, this game is nothing less than a masterpiece.
With its vast, desolate landscapes, the game encourages exploration and contemplation, as we help Sam Bridges to reconnect a fractured world. A must play!
8. Days Gone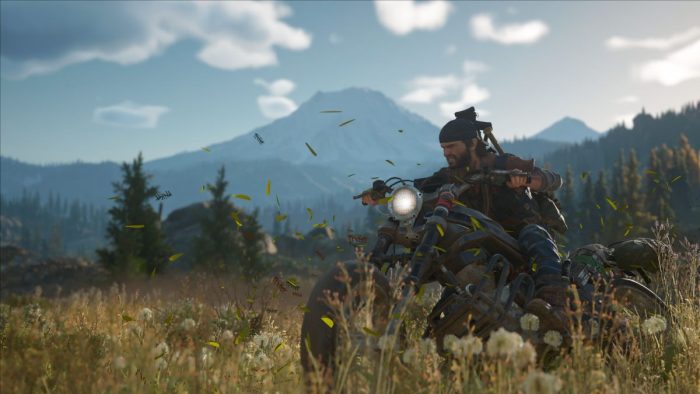 Days Gone is another game that delivers a real treat for open-world enthusiasts.
Set in the post-apocalyptic Pacific Northwest, where danger and beauty coexist in perfect harmony, you will play as Deacon St. John, a former biker turned drifter.
Players navigate treacherous landscapes filled with dynamic weather, realistic day-night cycles, and teeming hordes of relentless "Freakers," making every moment a thrilling adventure.
The seamless blend of exploration, resource management, and gripping storytelling elevates Days Gone to an unforgettable gaming experience and overall one of the best PS5 games you can play at the moment.
9. The Witcher 3: Wild Hunt Complete Edition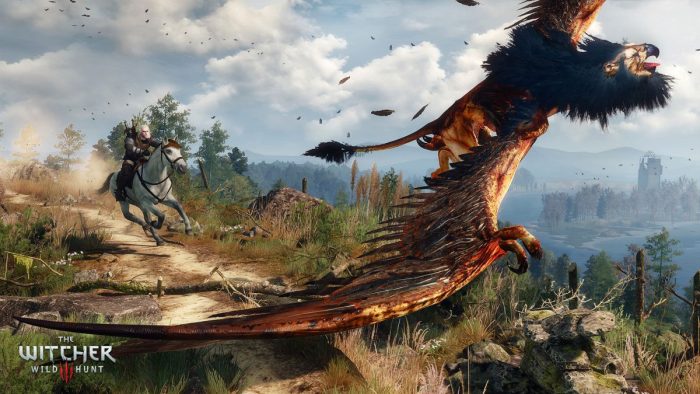 While we can already consider this an oldie (or at least a classic), just like GTA 5, it just has to be featured on the list.
The new episode in the highly appreciated tale of Geralt of Rivia challenges you to explore a sprawling, meticulously crafted world full of complex characters, gripping quests, and moral dilemmas – exactly what you would expect from a game in the Witcher series.
10. Marvel's Spider-Man: Miles Morales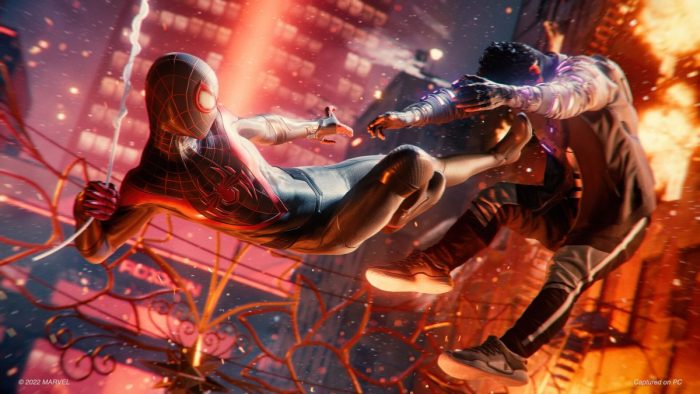 This open-world gem perfectly captures the essence of being the friendly neighborhood web-slinger, allowing players to dive headfirst into a rich and immersive experience.
The dynamic environment, coupled with an engaging storyline and fluid gameplay mechanics, brings the world of Miles Morales to life, giving players a sense of connection to the city and its inhabitants.
From the bustling streets of Manhattan to the diverse neighborhoods of Brooklyn and Harlem, the game invites players to explore every nook and cranny of the Big Apple, uncovering hidden collectibles, participating in side missions, and engaging with a colorful cast of characters.
What truly sets Marvel's Spider-Man: Miles Morales apart is its ability to tell an emotional and compelling story, while still offering players the opportunity to explore an expansive open world.
The result is an open-world adventure that feels both intimate and grand in scale, inviting players to lose themselves in the thrill of donning the iconic suit and embracing the responsibility that comes with being Spider-Man.
11. Demon's Souls Remake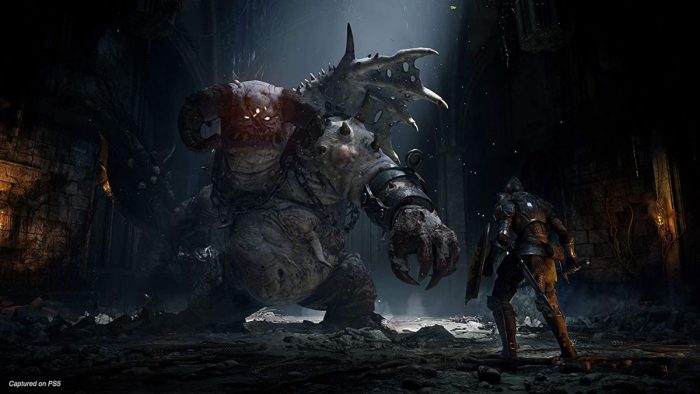 The Demon's Souls Remake is a breathtaking reimagining of the classic action RPG that first captured the hearts of gamers worldwide.
Its dark and atmospheric open world, teeming with treacherous dungeons and imposing landscapes will keep you hooked for hours.
The game's haunting atmosphere, coupled with its challenging and satisfying combat mechanics, keeps players engaged and invested in unraveling the mysteries of Boletaria.
The result is an unforgettable open-world experience that feels both deeply personal and vast in scale, a testament to the enduring appeal and charm of the Demon's Souls franchise.
12. Red Dead Redemption 2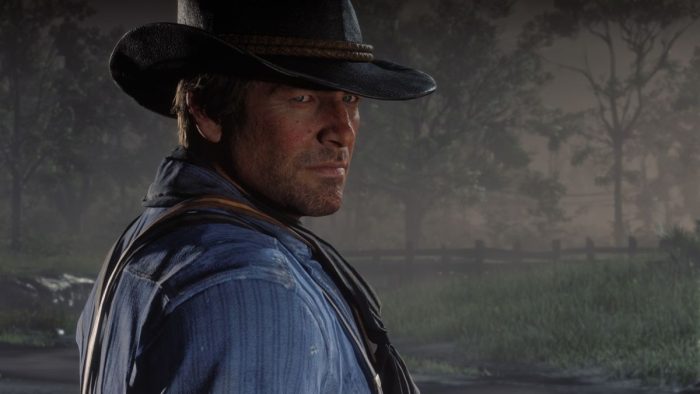 Red Dead Redemption 2 transports players into the expansive and captivating world of the American West, providing an immersive open-world experience that's rich with detail and brimming with life.
From the snow-capped Grizzlies to the sun-baked plains of New Austin, the game's diverse landscapes offer breathtaking vistas and thrilling adventures.
Whether it's horseback riding, hunting, fishing, or engaging with the various inhabitants of the world, each activity helps deepen the player's connection to Arthur Morgan and the rich tapestry of the game's world.
The freedom to explore the vast wilderness, bustling towns, and hidden corners of the map encourages players to truly immerse themselves in the captivating world, unraveling its many secrets and stories.
13. Final Fantasy VII Remake: Intergrade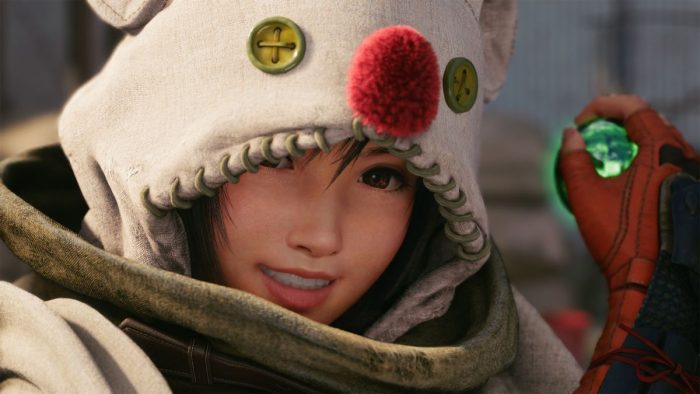 Oh boy, this game totally blew my mind! It's like a dream come true, diving into the insanely detailed world of Midgar that's both nostalgic and insanely fresh.
The stunning visuals and revamped gameplay completely immerse you in the experience, making it almost impossible not to fall in love with this fantastic reimagining of the beloved classic.
Midgar has so much to explore, from hidden nooks and crannies to super engaging side quests that make you feel so connected to Cloud, Tifa, and the gang.
It's crazy how they've taken the iconic locations and moments from the original game and turned them into this mind-blowing open-world adventure that's perfect for old fans and newcomers alike.
14. Watch Dogs: Legion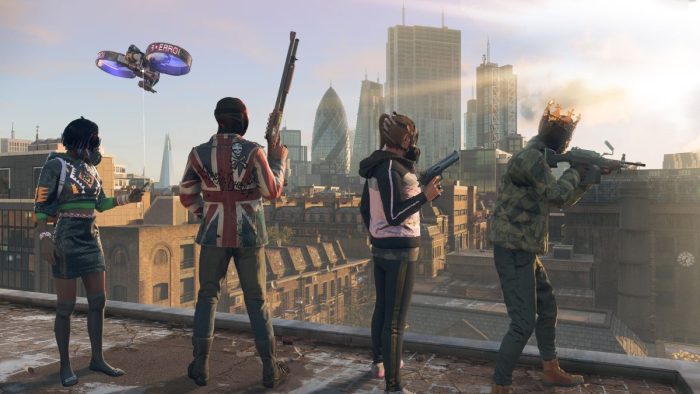 Watch Dogs: Legion is the absolute bomb! This open-world game takes you right into the heart of futuristic London, and it's so insanely detailed that you can't help but feel like a tech-savvy rebel ready to take on the world.
I mean, exploring iconic spots like neon-soaked Camden or historic Westminster as a DedSec operative has to be the coolest gaming experience ever.
And that "Play as Anyone" feature? Mind blown!
There's seriously no end to the epic stuff you can do in Watch Dogs: Legion. You really get invested in the fight against the bad guys, and the fact that you can build a resistance with characters you've actually chosen and connected with just makes it all the more personal.
Every time you play, it feels like a brand new, one-of-a-kind journey. Highly recommended for sure, even though for some reason this game doesn't get as much love as I think it deserves.
15. Immortals Fenyx Rising
Another game that doesn't get that much love and attention, but which I feel deserves a place on this list.
Immortals Fenyx Rising takes you on a wild ride through Greek mythology, and the open-world aspect is just out of this world. Exploring the gorgeous Golden Isle, packed with mythical beasts, challenging puzzles, and breathtaking landscapes is exactly what you need.
16. The Elder Scrolls V: Skyrim Anniversary Edition
The Elder Scrolls V: Skyrim Anniversary Edition is not just a game, it's THE game for many. A way of living. THE masterpiece and probably one of the few games on this list for which words are futile, like resistance is when you meet the Borg (yes, somehow I managed to mix Star Trek into a description of Skyrim!).
Back to this legendary title, I can't help but gush about the endless possibilities of Skyrim. Whether you're a mage, a warrior, a thief, or anything in between, the world is yours to explore.
Every dungeon, every ruin, every hidden corner of the map is packed with secrets, treasures, and challenges.
You could spend hundreds of hours playing this game and still discover something new every time you boot it up.
And if you love Skyrim so much that you'd like to make it part of your real world, make sure to check out my previous article sharing the best Skyrim baby names.
17. Far Cry 6
hrows you into the heart of the tropical island of Yara, a place that's bursting with color, danger, and excitement.
As you explore, it's impossible not to be blown away by the stunning landscapes, from lush jungles to crystal-clear beaches, all while trying to take down the ruthless dictator, Antón Castillo.
I mean, who wouldn't love to run wild in this paradise and fight for freedom?
Dani Rojas, the game's protagonist, is a total boss, and you can't help but root for him as he fights to free Yara from Castillo's iron grip.
Plus, the game's arsenal of wild and wacky weapons, like the El Caballero, keeps the action fresh and insanely fun.
No, you won't be playing this one for its historical accuracy or realism, but it will sure be entertaining!
18. The Division 2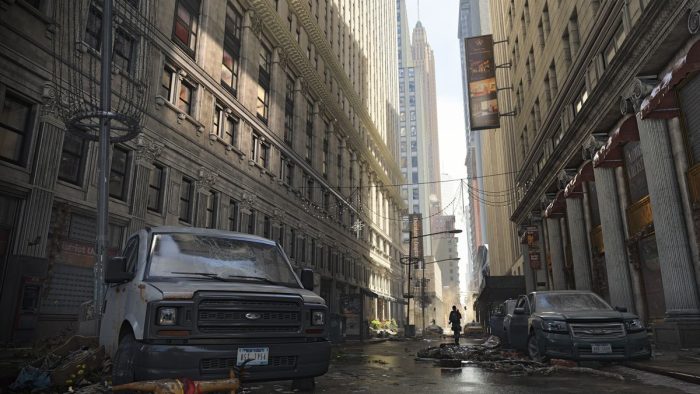 Dive into a post-pandemic Washington, D.C., as an elite Division agent fighting to restore order. This loot-driven shooter features an expansive open world, engaging gameplay mechanics, and dynamic co-op experiences.
And just now, getting toward the end of this list, I realize that I have listed plenty of Ubisoft titles here. I guarantee – it wasn't intentional… it's just that I really enjoy these games and I truly consider them worthy of their spot on this list of the best open world games to play on a PS5.
19. Biomutant
This post-apocalyptic world is literally oozing with vibrant colors, eye-popping visuals, and jaw-dropping landscapes that will have you spending countless hours just wandering around, basking in the beauty of it all.
The PS5's ray-tracing capabilities and smooth frame rates make this world look more real than ever, pulling you in and never letting go.
In Biomutant, you can go anywhere and do anything you want, with no boundaries or limitations.
The world is your oyster, and you're free to shape it as you see fit. Whether you choose to be a heroic savior or a chaotic force of destruction, your decisions and actions impact the world around you in meaningful and exciting ways.
The level of customization is out-of-this-world, too, letting you create your own unique character with countless combinations of abilities, mutations, and weapons. It's like playing a different game every time!
20. No Man's Sky
Last but not least, we're talking about a game that doesn't settle to covering a single world, but an entire universe. Now if this isn't the ultimate open-world experience, I don't know what it!
Each planet feels like an entirely new experience, with crazy creatures, unique landscapes, and mysteries to uncover.
Plus, No Man's Sky has evolved so much since its launch, with constant updates and improvements. The devs really listen to their players, and the game just keeps getting better and better.
Wrapping Up
There you have it, the top 20 open-world games for the PS5 that you should play right away. I would say that these games represent the pinnacle of open-world gaming on Sony's current generation console.
So, what are you waiting for? Immerse yourself in these incredible universes and let your PS5 take you on an unforgettable journey. The open world awaits!
And if you think that there are other titles that should've been included on the list, don't hesitate to let us all know by sharing them in the comments section below.