Even though horses have been around humans since the dawn of time, we don't see many horse-related triple-A games on the market.
However, once in a while we can get our hands on a game that features realistic horse-riding mechanics, even though the theme won't be specifically about horses.
If you are enthusiastic about equestrian sports or just love to follow horse races on TwinSpires.com, you definitely would enjoy playing some of these games.
The horse movement has always been a challenge for game developers in order to make it realistic. These beautiful creatures have complex movements that require plenty of work for game developers to capture that realistic horse riding feel.
Fortunately, in the past couple of years, we've seen a couple of impressive games that feature exceptional horse riding mechanics, and high-detailed aesthetics, and went more in-depth in terms of horse breeds.
So, if you want to experience horse riding, make sure to check out the games listed below.
Best Horse Riding Games
Red Dead Redemption 2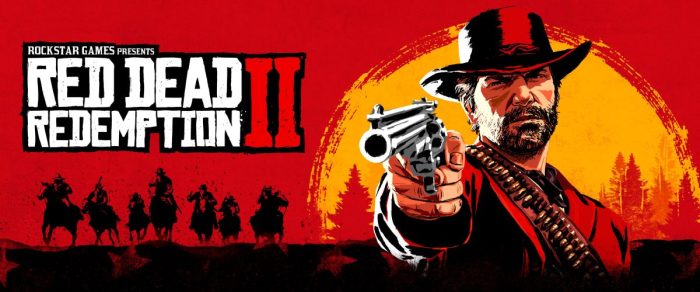 We don't see new games from Rockstar Games very often, but when they do drop a game, it is a true masterpiece.
Red Dead Redemption 2 has been around us for quite some time now, and still remains one of the best games when it comes to realistic horse riding.
Since the game features a western theme from the past, the main transportation is horses. Fortunately, Rockstar Games considered the importance of horses for RDR2 and they've gone above and beyond in terms of horse-riding mechanics and realistic graphics.
The game has a complex horse system that features different breeds, that come with unique abilities. Some are great travel horses, others are good for battle and etc.
So, if you still haven't tried RDR2, make sure to download it on your PS5 and be amazed by the horse riding experience.
Assassin's Creed Valhalla
If you are a true gamer, you'd know that Assassin's Creed, developed by Ubisoft, is a long-running gaming franchise that introduced to us interesting topics, a lot of history, and some unique mechanics.
The mounting system in Assassin's Creed Valhalla is very impressive, primarily because of the variety of mounts available to players. As with all Assassin's Creed games, the open-world map of Valhalla is immense, so finding a way to travel is essential.
Fortunately, horseback riding (or even riding wolves or lions) is available to explore Anglo-Saxon-era England and beyond.
Apart from owning a horse, you can also make use of the stable's training options in order to improve their abilities such as speed and jumping.
On top of that, the game features impressive graphics which are very eye-pleasing.
The Witcher 3: Wild Hunt
Did you know that Witcher 3: Wild Hunt was released back in 2015? Yes, time flies but this game still remains one of the best in terms of horse riding.
The Witcher 3 has won many awards in the gaming world, and no horse-riding list would be complete without it.
This was one of the first games that introduced a new aspect of horse riding, which is an emotional connection with a horse.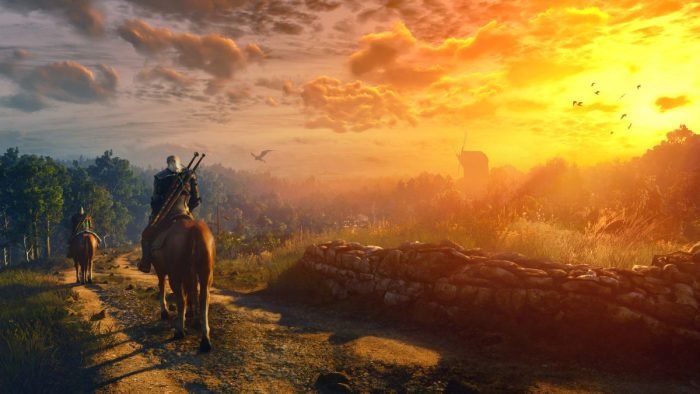 The Roach horse serves as Geralt's primary mode of transportation, originally spawning on rooftops (or anywhere else) randomly, but now much more reliable when summoned.
Furthermore, Roach can be equipped with saddlebags, which help players manage their inventory, as well as monster trophies, which grant bonuses in combat and more XP.
If Roach's fear level creeps up too high when confronted with mounted combat or captured by monsters, he will bolt. He can also be equipped with horse blinders to prevent him from getting too scared.
Elden Ring
Ever since its release, Elden Ring took the gaming world by storm. Apart from having an immersive open world full of different creatures, one of the main key elements of the game is horse riding.
It is also the main source of transportation in the game as gamers explore the vast open world.
There are many different mounts in the game, and riding a horse will ensure that you get to some unreachable places on foot.
It features a great riding experience, and even though it doesn't look and feel very natural, it is still very fun to run across the world with your favorite horse.