Sienna is one of the strongest characters in Chained Echoes that will carry your team, especially through the early game.
She can outspeed most physical attackers and features an amazing move that blinds all opponents for one round, which is a huge effect.
If you're interested in learning about other characters in the game, consider checking out our full list of all characters in Chained Echoes.
In this guide, I will showcase the best build for Sienna in Chained Echoes based on her role, stats, skills, and gear.
Best Role & Stats for Sienna in Chained Echoes
Sienna's best role is something between a DPS and debuffing support. With enough critical stats and attack, Sienna can be a solid DPS unit able to take down most enemies.
The best part about this is that her own abilities allow her to boost her Critical Hits, Evasion, and Agility.
This makes her kit similar to rogues in other games where she utilizes stealing and strong physical attacks.
In terms of supporting skills, she has many amazing options but the one that stands out is her ability to blind all enemies.
Best Skills for Sienna in Chained Echoes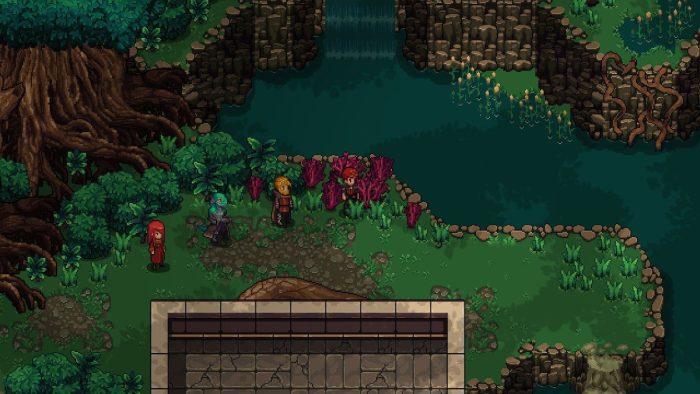 Sienna has access to a variety of skills and I highly recommend testing each one before deciding on which suit you best.
Nevertheless, some skills manage to come out on top as they offer more damage, better debuffs, and are overall more versatile.
Here are the best skills for Sienna in the end game.
Yoko Giri
Petal Storm
Iaijutsu
Pillfer
X-Slash
With these skills, Sienna has everything a team needs: enough damage to deal with enemies and various key support skills to buff allies or debuff opponents.
Best Gear for Sienna in Chained Echoes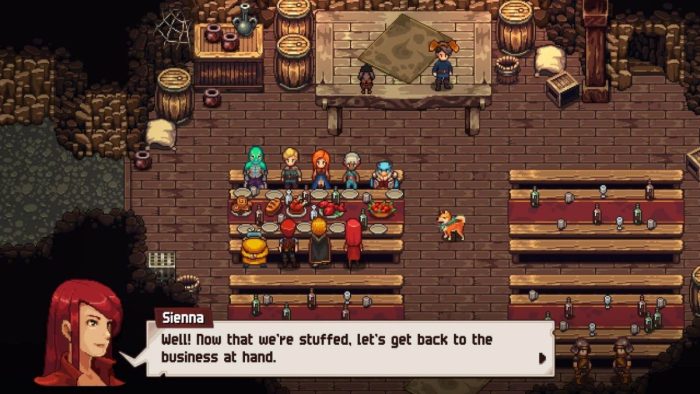 In terms of the best gear for Sienna in the game, things are fairly straightforward.
Anything that increases critical chance, attack, and agility should be prioritized. Ideally, you want to be the first to act and deal enough damage or apply debuffs to allow your team to finish off any enemies.
Your goal is to upgrade your weapon, armor, and sky armor to ultimate rarity. Keep in mind that this is an end-game activity and before that, you should use the best gear that you currently have.
As for Class Emblem, I highly recommend using the Gambler one.
How to Get the Gambler Class Emblem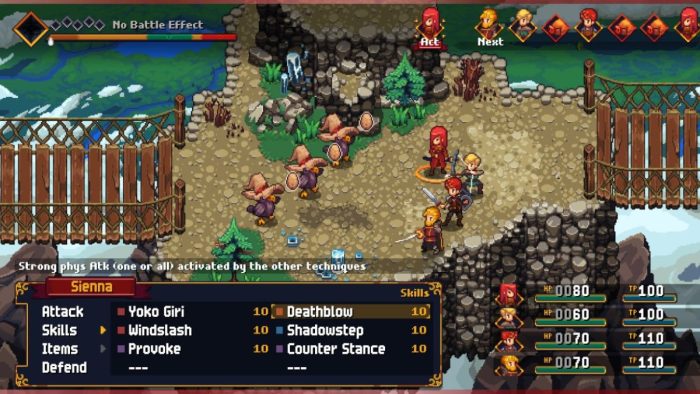 The Gambler Class emblem can be gained by completing the Leonar Temple area.
Keep in mind that to get this emblem, players will need to have Sacred Water on them.
Wrapping up
To sum up, that's everything you need to know about the best character build for Sienna in Chained Echoes.
Sienna is an overall great character that can deal damage and apply debuffs on enemies to ensure you always have the upper hand in each fight.
With the right skills, stats, and gear, Sienna is a force to be reckoned with.
If you enjoyed reading this article, consider checking out our guide on the best build for Glenn in the game.
Is Sienna in your main party? Which characters do you pair her with? Let us know in the comments below.