Valheim's latest Mistlands update introduced the ability to utilize magic for offensive or defensive purposes.
Magic brings with it a variety of new items, crafting stations, foods, and even a new personal resource known as eitr.
The first requirement is, of course, to unlock and explore the new Mistlands biome. Make sure to check out our guide on how to see through the mist there, since that's the first thing you want to get sorted.
In this guide, I will explain how magic works in Valheim Mistlands, focusing on how to unlock it, as well as how to use it through the new eitr resource.
How to Unlock Magic in Valheim
After unlocking the Mistlands biome, you'll need to craft two things: an Eitr Refinery and a Galdr Table.
For the Eitr Refinery, you will have to collect the following items.
The Eitr Refinery will combine Sap and Soft Tissue (found while mining for Black Marble) into Refined Eitr.
Now, use the Refined Eitr to craft the magic workbench: the Galdr Table.
For the Galdr Table, you will have to collect the following items.
10x Black Metal
20x Yggdrasil Wood
5x Black Core
5x Refined Eitr
With the Galdr Table unlocked, you're now able to craft all magic weapons as well as the magic armor.
For a better understanding of the weapons available, check out our list of the best weapons available in Valheim Mistlands. Magic weapons are in the number three and one spots!
How to Get Eitr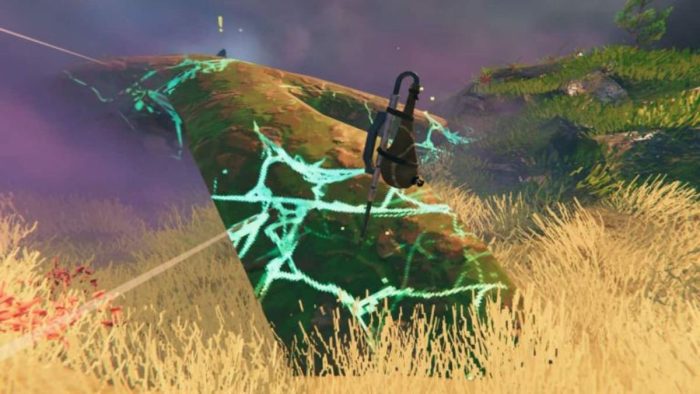 Now that you've got the weapons and armor, you're only missing one thing before being able to start casting spells: Eitr.
Eitr is a personal resource that works similarly to mana in other games. It can be seen alongside the stamina bar and the only way to get Eitr is by eating specific foods.
For an in-depth list of the magic meals in the game, check out our guide on the best foods in Valheim Mistlands. Specifically, focus on the best foods for mages tab.
Craft any meal that gives Eitr as a bonus and you're good to go. Similarly to health and stamina, meals increase your max Eitr. When you use spells, your Eitr is reduced, but it regenerates over time as long as you've eaten Eitr-specific meals.
Types of Magic in Valheim
Magic is split into two categories in Valheim: elemental and blood magic.
Both have their uses, but there is one main difference between them, which is that elemental magic requires Eitr to cast, while blood magic requires a combination of HP and Eitr.
Elemental magic includes the Staff of Frost and Staff of Embers, which deal frost and fire damage respectively from a distance.
Blood magic includes the Staff of Protection which shields allies and the Dead Raiser which summons skeletons to fight on your side.
All four magic weapons offer unique abilities, so I highly recommend trying them all before deciding on your favorite.
Wrapping up
To sum up, that's everything you need to know about magic in Valheim Mistlands.
Craft the appropriate crafting stations, fill your Eitr bar via specific meals, and get ready to take down enemies from afar by utilizing the new abilities.
Since you're exploring the Mistlands, consider checking out our guide on how to get Valheim's most elusive fish, the anglerfish.
What do you think about magic in Valheim Mistlands? Do you prefer it over the previous weapons? Let us know in the comments below.