Infested mines are highly dangerous areas introduced in Valheim with the latest Mistlands update.
However, with great risk comes great reward. These mines offer unique new resources, essential for crafting many of the new items.
If you're just starting to explore the Mistlands, consider checking out our guide on how to see through the mist. It's an essential part of exploring the new biome.
In this guide, I will explain how to find infested mines in Valheim Mistlands and showcase all the new items you can get from there.
How to Prepare for Infested Mines – Recommended Gear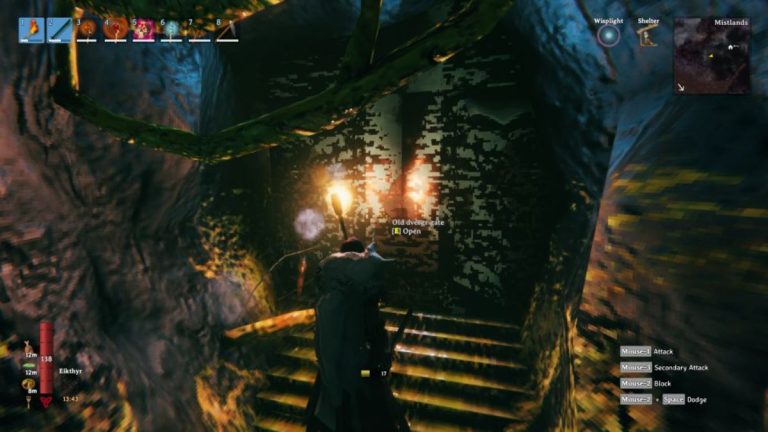 Infested mines are the hardest form of dungeons in the game. Thus, it is essential to come prepared with the highest-tier gear available.
Use the best armor you've got available, which should be either the Padded set from the Plains biome or the Carapace one from the Mistlands.
In terms of weapons, atgeirs and hammers like the Iron Sledge are ideal for dealing with ticks, seeker eggs, and even seekers.
As for food, check out our guide on the best food in the game or craft any meals that give the highest amount of HP.
How to Find Infested Mines in Valheim
Infested mines can be tricky to find since they are rare spawns. To find them, there are two useful tips.
First, always make sure to check the basement of Dvergr bases. Even if they are abandoned, there is a solid chance for them to have a basement with an infested mine underground.
Second, while exploring keep your eyes open for seekers. If you spot seekers, there is a high chance of an infested mine nearby. Thus, seeing seekers means you should be on the lookout for any stone structures nearby.
Also, since you'll be running around a lot, make sure to equip Eikthyr's power.
How to Clear Infested Mines in Valheim – Best Tips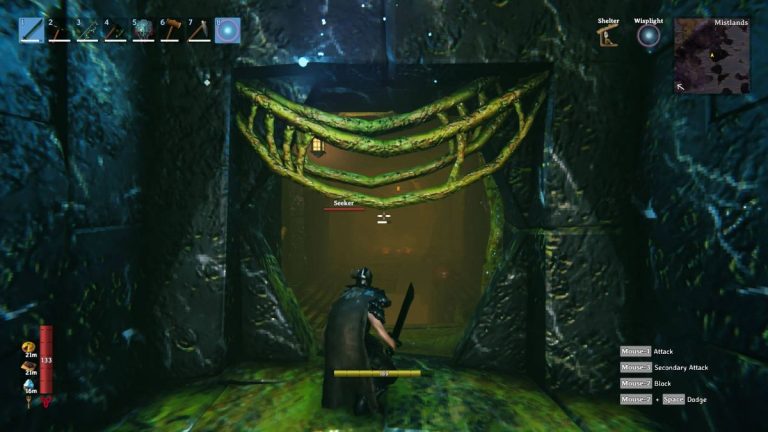 Infested mines are full of challenging enemies and clearing them is no easy task. Make sure to come prepared with your best gear.
One great way to clear these mines is by using ooze bombs while staying near the entrance. Combine these with a bow and good arrows and you'll take down the majority of enemies before they can attack you.
The most important tip, while moving through the mine, is to aggro only a few enemies each time. If you take the aggro on more than three enemies, you should run out and reset it.
Try and take them 1-2 at a time and with enough patience you'll be able to clear these mines.
Infested Mines Rewards in Valheim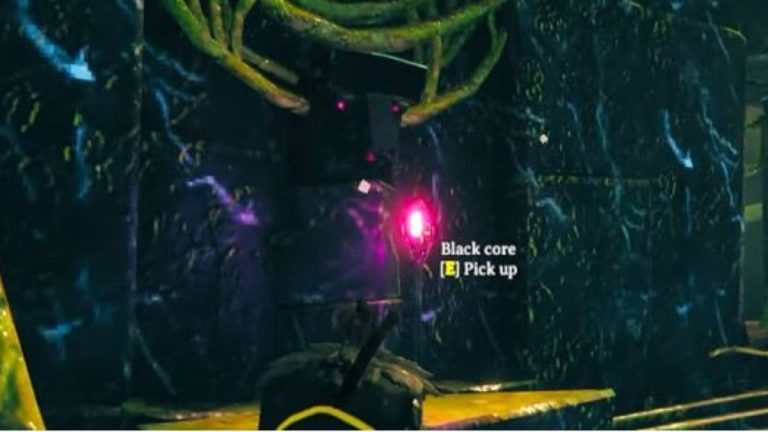 In terms of loot, infested mines include a variety of old and new items. Here's everything you can expect to find.
Sealbreaker fragment
Black core
Royal jelly
Coins
Surtling core
Copper scrap
Wood
Black marble
Poison resistance mead
Tasty mead
Minor healing mead
Minor stamina mead
Sausages
The first three are new items, exclusive to the infested mines. The most valuable reward is Black cores, which are essential for crafting the Black Forge, the Galdr Table, and the Eitr Refinery.
However, the amount of Black cores depends primarily on RNG. Some infested mines can only have one core, while some lucky players have managed to find up to five in one dungeon.
Wrapping up
To sum up, that's everything you need to know on how to find infested mines in Valheim Mistlands, how to clear them, and what kind of reward to expect.
Finding them will require some luck, so it's important to be patient while on the lookout for them.
Since you're exploring the Mistlands, consider checking out our guide on how to get Valheim's most elusive fish, the anglerfish.
Have you managed to find any infested mines? How many black cores are you getting per mine? Let us know in the comments below.