One of the new farmable resources in Valheim is the ancient roots, which can be found all over the Mistlands.
To get sap in the new Mistlands update, players will have to craft a sap extractor and use it to extract sap from these roots.
If you're new to the Mistlands biome, consider checking out our guide on how to get the elusive anglerfish. It's the hardest fish to catch in the whole game!
In this guide, I will explain how to get sap in Valheim Mistlands by crafting and using a sap extractor.
How to Craft Sap Extractor in Valheim Mistlands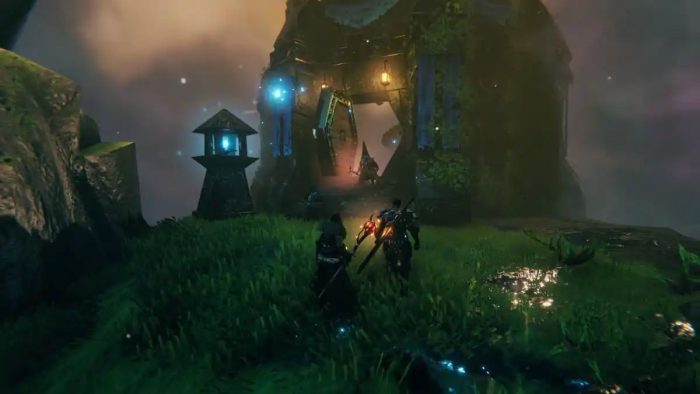 The Sap Extractor is going to be the core item for this process. Here's everything you'll need to craft it.
10x Yggdrasil Wood
5x Black Metal
1x Dvergr Extractor
You'll also need to have a workbench nearby. Yggdrasil wood can be found by cutting Yggdrasil shoots in the Mistlands, which require a Blackmetal axe or better.
Black Metal is acquired by killing Fulings and looting chests in the Plains biome and then smelting the black metal scrap.
As for the Dvergr Extractor, it can only be gained by visiting specific Dvergr structures in the Mistlands biome. Specifically, players will need to visit Dvergr towers, go to the top floor, and break the chest with the teal markings on it.
Breaking this chest will give you a Dvergr Extractor, but it will also make all nearby Dvergr angry toward you. Be prepared to fight or run.
Also, the Dvergr Extractor works similarly to ores, in the sense that it can't be transported through portals.
How to Use the Sap Extractor in Valheim Mistlands
When you've gathered all the materials and have located an ancient root, simply place a workbench nearby and then build a sap extractor on top of the root.
If placed correctly, hovering over it will say 'Sap Extractor (Extracting 0/10)'. Also, you can place as many extractors as you want on each root. After a while, you'll be able to collect your first sap.
The only thing to keep in mind is that each root has limited energy. Specifically, when you hover over a root, it will display one of the following messages, based on the sap it has left.
The ancient root is pulsating with energy = has around 25 sap
The ancient root's glow is fading = has around 10 sap
The ancient root seems all dried up = has no more sap
If the root runs out of sap, you'll need to remove all sap extractors and let it regenerate its sap slowly, which takes several in-game days.
How to Use Sap in Valheim Mistlands
Sap can be used to make some of the best food in Mistlands such as Yggdrasil Porridge, and it can also be refined through an Eitr Refinery.
The Eitr Refinery, which is essential for processing sap, requires the following materials to build.
20x Black Marble
5x Black Metal
10x Yggdrasil Wood
5x Black Core
3x Sap
After crafting it, fill it with sap at the bottom and with soft tissue at the top and you'll start producing Refined Eitr.
This is a key resource for crafting some of the best weapons introduced in the Mistlands update.
Wrapping up
To sum up, that's everything you need to know on how to collect sap in Valheim Mistlands. Find an ancient root, place one or more sap extractors on it, and wait until they produce sap.
Then, use the sap in an Eitr refinery to craft various new items introduced in the Mistlands update.
What do you think about sap as a resource? Have you had any trouble finding ancient roots or Dvergr towers? Let us know in the comments below.