The final step to completing The Oulast Trials and beating the game is becoming Reborn.
To do that, you will need to complete all trials in Program X, cash them in to unlock the final mission and complete that too.
This guide will explain how to become reborn and beat The Outlast Trials. Also, I will explain what happens after you become Reborn since the game doesn't end there.
Also, if you're trying to group with your friends or random strangers, check out our multiplayer guide for Outlast Trials.
How to Become Reborn and Beat the Game in Outlast Trials
To become Reborn in the Outlast Trials, players must first complete all trials in Programs 1, 2, and 3. Then, they will unlock Program X.
Beating each trial in Program X awards one Release Token and you can get a total of 10 Release Tokens (as there are 10 trials).
After getting the 10 tokens, interact with the receptionist in the Sleep Center to hand them over.
This will unlock one final mission called "Farewell Mission". This is the same as the first mission you played but with more enemies and increased difficulty.
Completing this mission will allow you to become Reborn, which is the Prestige system in The Outlast Trials.
But what happens when you prestige and become reborn? Let's see.
What Happens After Being Reborn?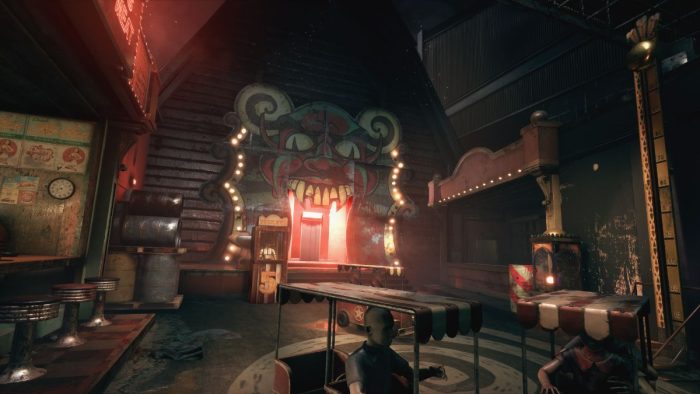 After becoming Reborn in The Outlast Trials, your Program X progress will reset.
However, you will keep your progress in Programs 1-3, your unlocked character cosmetics, room decorations, and any currency that you have earned.
Additionally, you will unlock one of the four outfits in the shop, which will make it available for purchase.
The Reborn system is the only system currently that adds some replayability to the Outlast Trials and gives players an incentive to keep playing by clearing Program X multiple times.
Wrapping up
To sum up, players can become Reborn and beat The Outlast Trials by completing all trials in Program X and getting the 10 Freedom Tokens.
Then, by completing the last mission, they will get Reborn and have the chance to start over while keeping almost all their progression.
Are you going to keep playing after being Reborn? Or do you think the game needs to add more incentives to play again? Let us know what you think in the comments below.
For more guides, check out our article on how to reduce Psychosis in The Outlast Trials.