This is probably an article that nostalgic, old gamers like myself will find more useful… but even the younger ones might have a few things to learn by checking out these cheap, yet amazing classic games you can play on your PC this year.
We are spending more and more time inside than in the past, so we should make the most out of it by playing or replaying some classic games that we enjoyed (or missed) when we were younger.
In today's article, I will share with you a list of some of the best classic old games you should play if you're staying home: cheap games that are still insanely fun and rewarding.
Don't forget to read this article all the way to the end, because we'll have even more game recommendations that go well with these times: games that will make time pass faster and even help you relax and unwind.
Now, let's check out some amazing cheap classic games to play now – they're all under $10 and absolutely amazing!
(Please note: some of these games are currently discounted and their prices might increase in the future, so make sure to take advantage of the discounts while they last.)
Heroes of Might & Magic 3 Complete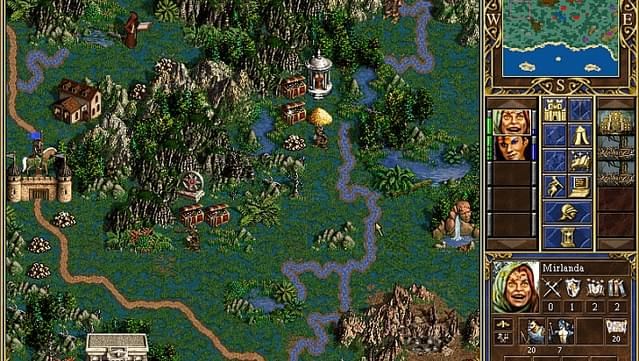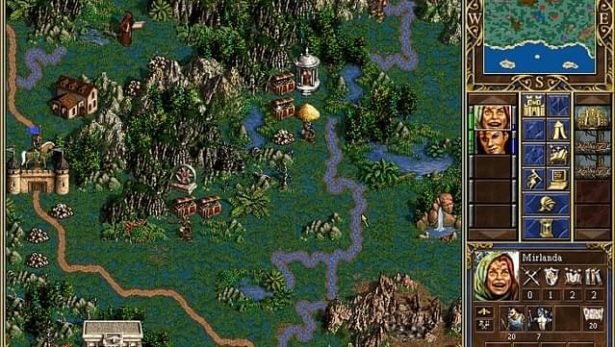 There are some games on this list that can be played indefinitely, basically. HoMM3 is one of them. Made even better with mods that you can download for free – like WoG or HoTA, this is a classic game that you will love to replay.
You can even load it up fully in HD thanks to the HD mod. The community is still very active and new content, as well as maps, constantly pop up. It's really impressive!
A bit more difficult to play if you haven't done so already – since it is complex and demanding – HoMM3 is one of my favorite games of all times and I can't recommend it enough. It is available for download on GoG for just a few bucks.
Diablo & Hellfire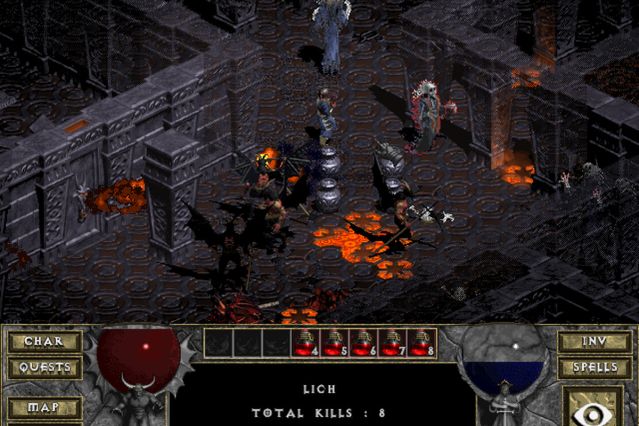 This is a game that was launched over 20 years ago and is still considered one of the most influential and popular games ever. It's a joy to replay the classic hack'n slash RPG and see if you still have the skills to rule the game.
Download Diablo, packed with the Hellfire expansion on GoG, for less than $10.
Commandos 2 & 3
A bit slow paced for my taste, but definitely a classic. Any game in the series will do – or all of them – and you have various purchase options.
All will allow you to travel back in time and control your squad, one at a time, deep behind enemy lines and turn the tides of war in your favor.
A brilliant game for those who like to strategize a lot and plan each move carefully. It's not like you're in a hurry anyway!
You can get the entire Commandos collection pack here, actually. Redeemable on Steam, including Commandos 2, Commandos 3, but also Behind Enemy Lines and Beyond the Call of Duty.
Warcraft 2
I actually played and enjoyed Dune 2 more than I did the Warcraft RTS series, but since the former is no longer available (unless you look on some abandonware sites) and the latter is easier to get – and still of insanely high quality, I decided to recommend it instead.
Get back into the battle between the Orcs and the Humans and guide your faction to victory in this classic game that will definitely turn on all the nostalgia buttons that you have. Also available on GoG.
The Settlers 3
For those of you who are a bit more peaceful in nature and looking forward for a slow paced city building sim, The Settlers 3 is the best game in the series, in my opinion.
It will get you hooked instantly and it will help you relax… it's easy, straightforward yet complex.
You can get the Settlers 3 right now on Good Old Games.
Max Payne
The FPS game that introduced bullet time, Max Payne is definitely a game ahead of its times.
With a deep story, a lovable character and some impressive gameplay elements, this remains one of the best shooters ever made. Definitely worth trying or replaying now that you're stuck at home.
You can download the game here for a low price and activate it on Steam afterwards.
Caesar 3
Moving away from the rural settings in The Settlers 3 all the way to the days long gone of the Roman empire.
Another city building sim that earned its place in the history books. This time, on of a ruthless difficulty – because this is how games were made back then!
You can download the game from GoG or Steam.
The Witcher
While not as old as most games on this list, The Witcher is definitely a classic and an actual masterpiece. So join Geralt in his adventures and have endless hours of fun.
At the moment of writing this article, there's a massive discount running for the original Witcher, available for under $2 (but also all the other games in the series – a great moment to pick them up, if the discount is still available).
You can get the game from Steam or GoG.
Jazz Jackrabbit 2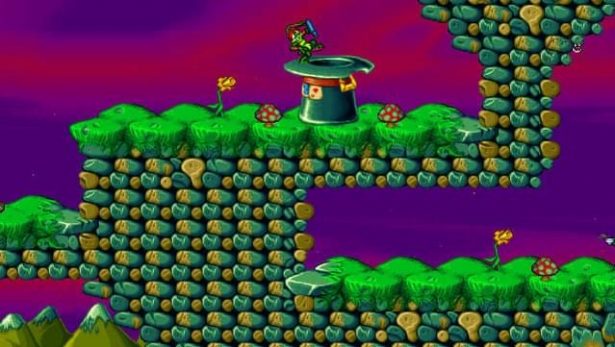 If you're stuck home, you won't be doing a lot of running – but you can make up for that (at least partially) if you (re)play Jazz Jackrabit 2.
An amazing, colorful and lighthearted platformer featuring Jazz the rabbit, this game will keep old and young entertained for hours.
You can get it from Good Old Games right now.
Terraria
Another game that's a bit more recent, but delightful and definitely a classic. Also a game that can keep you busy until this whole madness is over, allowing you to craft your dream world and have fun while doing so.
The level of challenge is really high and crafting/building and general gameplay options are endless, so consider Terraria a must play during these times.
You can get if from GOG or Steam
GTA San Andreas
San Andreas is, undoubtedly, one of the most popular Grand Theft Auto games, and one that will always bring back sweet memories.
Sure, all GTA games are amazing and insanely popular, but if you want to travel in time a bit, this is the game that you must play.
You can get it on Steam for less than $10 right now.
Civilization 3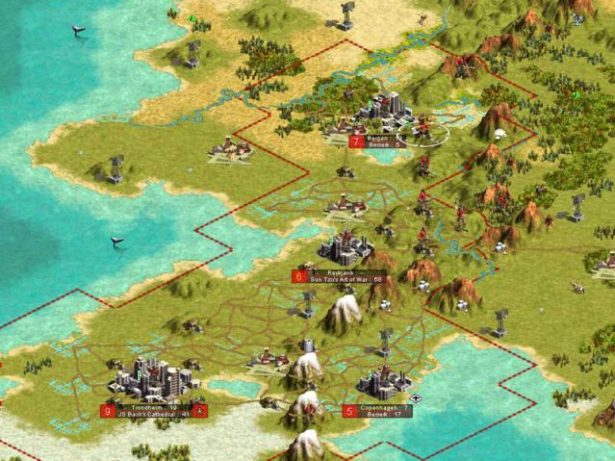 The Civilization series is one of my favorite all time. I love turn based strategy games and I don't think there's any to match the complexity and awesomeness of the Civ games.
While it is debatable which is the best – Civ 2 or Civ 3 – I decided to recommend the latter since it's a bit more recent and more visually appealing.
You can't go wrong with this one, trying to beat the game over and over again, setting challenges for your civilization and trying new things. Absolutely amazing!
You can get the game on GOG or Steam.
Gothic 1 or 2 (or both)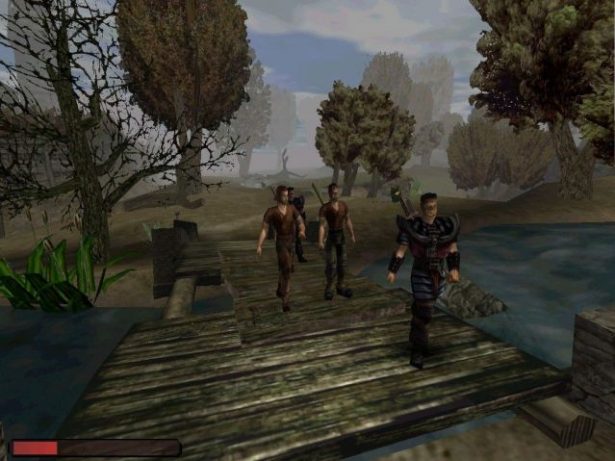 I lost countless nights playing the original Gothic and then more (although fewer) playing the sequel. A brilliant series of games that will make RPG fans really, really happy.
Yes, it is filled with bugs and it sometimes can get frustrating because of that, but it has an amazing story and is, without a doubt, one of the best RPG series ever.
Unfortunately, you can't get both for under $10, but choose one and enjoy it. You can get them from GOG: Gothic 1 or Gothic 2, or Gothic 2 from Steam.
Wrapping Up
These would be the cheap classic games that we recommend playing now that you have to spend more time inside the house.
GoG also has a list of free old games that you can install at no cost and enjoy – they're not the best ones ever released, but they're better than nothing and still fun: check them out here.
We have other articles to help, though, like a list of the most relaxing games you can play now or top hidden object adventure games you can play for free. if you're looking to solve a mystery or two.
If you think there are other classic games that should be included on the list, let us all know by commenting below. I am sure there are plenty that spark up that nostalgia, so share them with us.