In today's article I'm going to share the best relaxing games for PC that you can play this year.
Even though competitive gaming is becoming more and more important nowadays and most computer and video games challenge you to complete quests, destroy stuff or achieve something, gaming can and should also be considered a medium for relaxation.
I know that some people might find it relaxing to destroy hordes of zombies, stop alien invasions or mash buttons in fighting games… but today we're going to talk about something else. Relaxing games that run at a slower pace.
Games that don't rush you into doing anything. Games that you can play at your own pace: enjoy and relax at the same time. Be amazed. Rinse and repeat if needed.
Fortunately, there are a ton of relaxing games available on PC, from light adventure titles to more complex exploration titles or even simulations.
All of the recommended ones are brilliantly beautiful though and I am sure you will have a great time playing them.
So let's not waste any time! Let's check out the best relaxing games for PC below.
Stardew Valley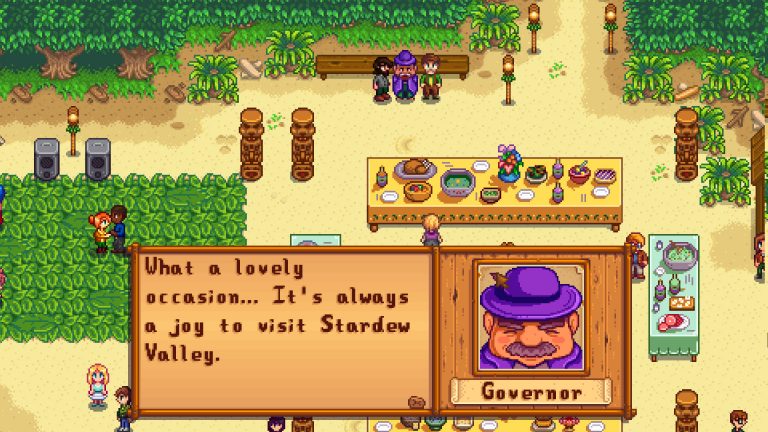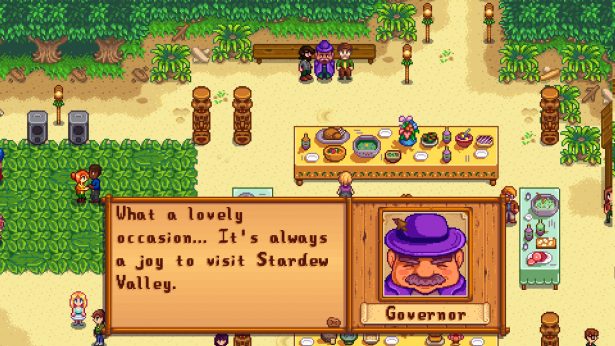 This is basically a charming mixture of popular Nintendo titles Harvest Moon and Animal Crossing. Although there are goals and challenges in Stardew Valley and even some combat, you can play it at your own pace and do whatever you want.
You can really sit back and relax with this one – and most people I know actually play it for this exact reason: to relieve stress.
I didn't really believe how amazing this game actually is until I bought it and installed it. It has something that clicks with you instantly and you can't help but fall in love with it. Really. Try it!
Click here to check out Stardew Valley on Steam
ABZU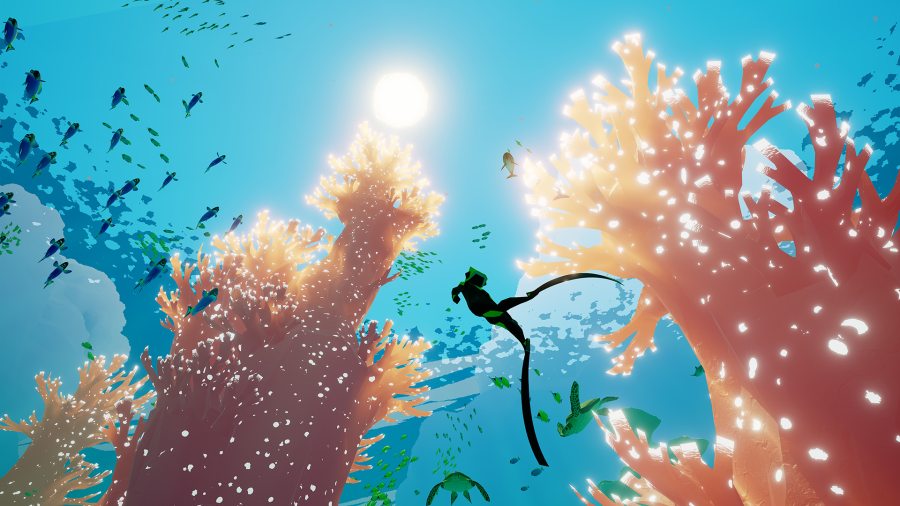 You don't have to love diving in order to fall in love with this diving simulator. Featuring some of the best sceneries seen in computer games recently, the game throws you in the water – literally – and tells you to start exploring.
There are quite a few exploration games available for PC and most of them are extremely relaxing, but ABZU takes things to a whole new level. There is a huge amount of things you can see and do in this game.
And, the most important part: you will always end up in a fabulous place that you'll have to take a screenshot of. Extremely beautiful indeed!
Train Simulator 2021
It can't be fun driving trains all day, right? I mean… there's not really much to do than enjoy the scenery and maybe fall asleep, destroyed by boredom.
For some reason, though, the Train Simulator franchise offers a lot more than that. It's magically charming and addictive, insanely relaxing and fascinating.
Yes, you don't have a ton of things to do when driving trains around and you will never have to be on your toes, ready for god knows what disaster or crazy driver showing off… but you will have fun and get rid of all that stress you have accumulated through the day.
Just enjoy the view, take your time and maybe turn on a fan nearby to feel the breeze. Simple, relaxing fun! Might not be a game for everybody, but it sure is relaxing for most.
Even though this game has the "2021" trailing behind, it remains my all time favorite Train Simulator, despite the newer releases, and this is the reason why I recommend it still instead of newer versions.
Click here to check out Train Simulator 2021
Meadow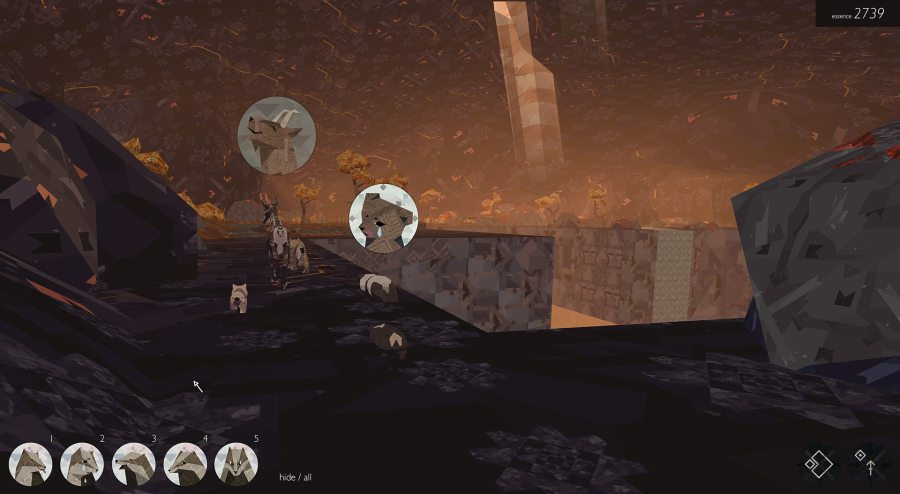 An exciting adventure game that's more than it first catches the eye at first. A game that really touches your feelings and rewards you on so many levels – there's really no other way to describe Meadow!
This online multiplayer game (or social experience – you can really call it that) is related to the Shelter series for those who have played it. For those who didn't it's no problem: you can start with Meadow and be part of something beautifully unique.
Explore, create your own animal, interact with others using only emotes and sounds, unlock goodies and fall in love with the game. A truly relaxing experience!
Click here to check out Meadow
Chicory: A Colorful Tale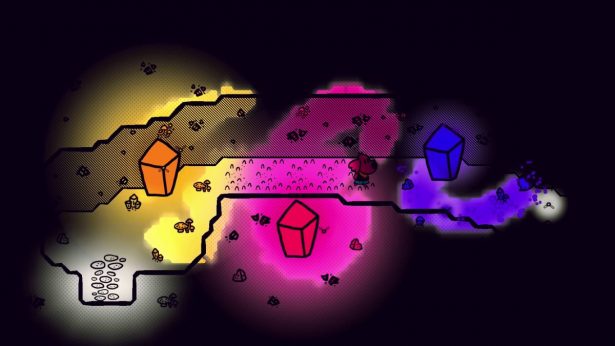 A truly unique adventure game with a lot of color… that you're responsible of. Really, this game takes place in a coloring book – and if that's not relaxing, I don't know what is!
Use painting powers to explore, solve puzzles, make friends, and draw on anything in this extremely cute game that the entire family will love.
Carto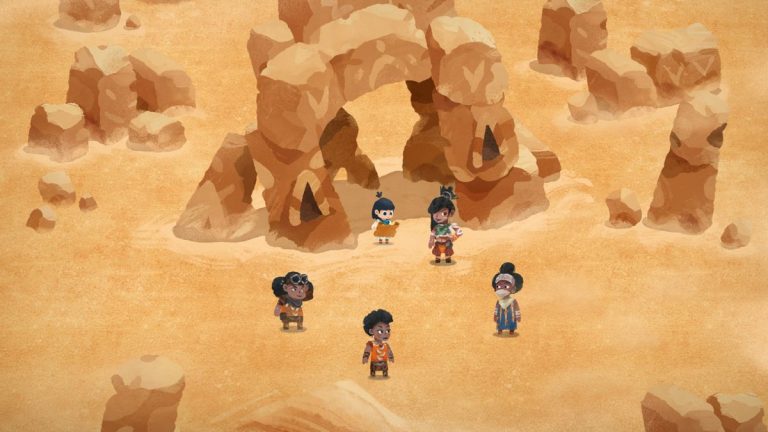 Carto is another unique adventure game that I am recommending, one set in an ever-altering world.
With beautiful, hand-drawn graphics and puzzles that never become frustrating, it is a truly amazing overall experience for all gamers.
Passpartout: The Starving Artist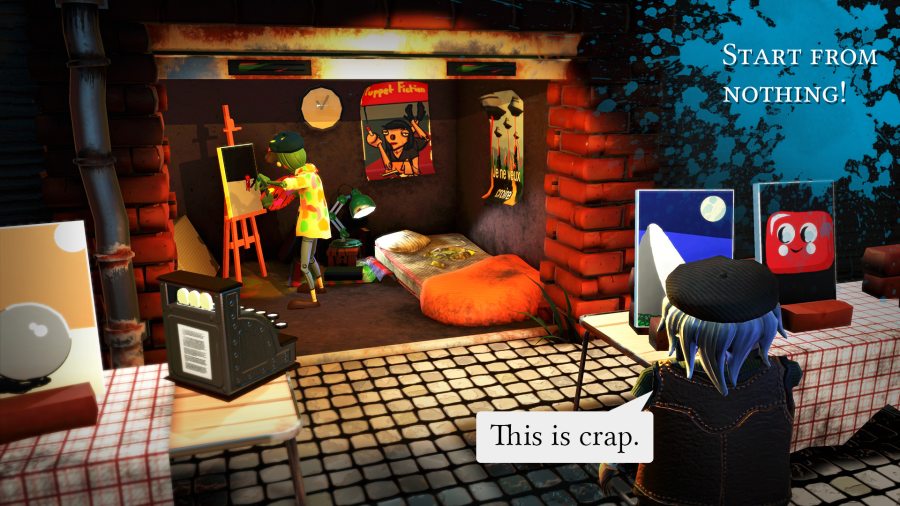 A game that gives you an excuse for showing your creative side? All without actually challenging you to provide real works of art and usually rewarding the lack of talent? Sign me in!
Passpartout: The Starving Artist puts you in the shoes of a painter who has to keep on painting and make a living from selling his art… which isn't easy. But it's fun and, for some strange reasons, extremely relaxing.
Just don't try too much here: the better you try to paint, the worst the results seem to be. I only spent a lot of time once in this game and the critics were brutal.
That's not relaxing, but I've learned my lesson and I had my fair share of fun since then. Give it a try: it's strangely unique and beautiful!
Click here to check this game out on Steam
Patchworkz
Relax and enjoy gorgeous puzzle designs made from materials such as glass, wood, fabric, stone, metal and paper. A truly unique take on puzzles for computer platforms, one that excels in execution.
It's clearly a game better suited for those who already love puzzles, and one of the best out there!
If you crave a bit of competition, you can test your skill in the exciting new Fever Mode… but if you don't, you can still play the game at your own pace and enjoy the beautiful and original puzzles it offers.
Click here to get Patchworkz on Big Fish Games
Everybody's Gone to the Rapture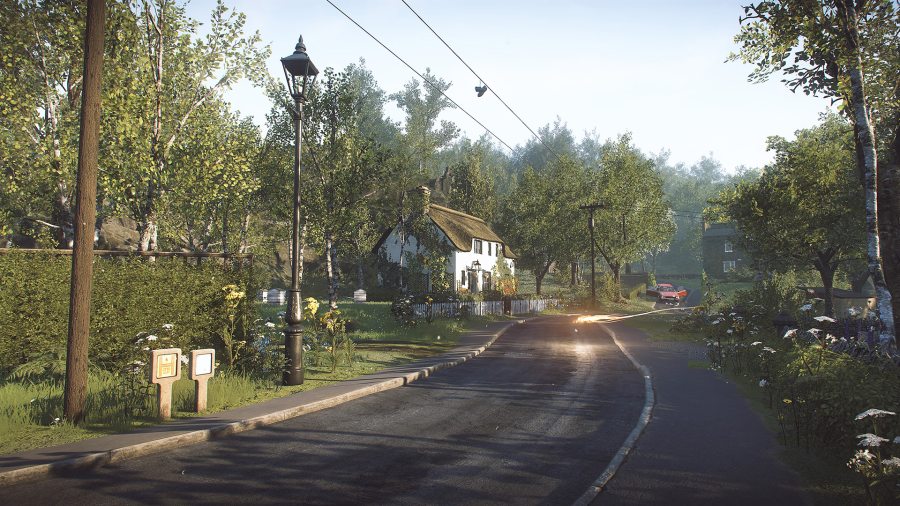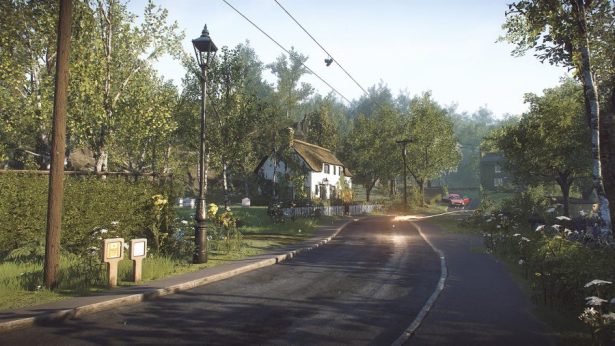 You wouldn't think that a game about the apocalypse could ever be considered relaxing (unless you're a really peculiar individual). I mean… doomsdays are about monsters, atomic bombs, screaming and shouting… right?
Well, not in Everybody's Gone to the Rapture. This a game set in an eerie English village where, just like the title suggests, everybody's gone.
It's up for you to freely explore the areas and find out what happened. But there's no pressure on you. You can do whatever you want. You can explore as much as you want – you can go anywhere and do anything. And most likely you will be stunned over and over again by the beautiful, serene landscapes that the game paints.
Click here to check out the game
Proteus
Another exploration game here – one with very different graphics compared to what I've shared in this article so far. But sometimes even the zaniest visuals can hide amazing games!
The truth is that Proteus doesn't have a story. It doesn't have a challenge. There's no real beginning and no end. All you have to do is explore a forest. A pixelated and intensely colored one, that is.
And still, with its vibrant soundtrack and well designed elements, as well as its fair share of surprises, this game is everything you need after a hard day at work or whenever you want to relax a bit. Or more. It's your choice.
Click here to check out Proteus on Steam
House Flipper
This game came as a massive surprise for me and I couldn't believe it how relaxing and addictive it can get. Absolutely brilliant!
In this game, you buy and flip houses for profit, but the fun part comes from renovating these buildings: you're in charge of everything, from cleaning the mess to breaking down walls and repainting and redecorating.
Amazing stuff here – things that you will love and an experience that will leave you relaxed and happy at the end of the day. There should be more games like House Flipper!
You can check it out on Steam here.
Gris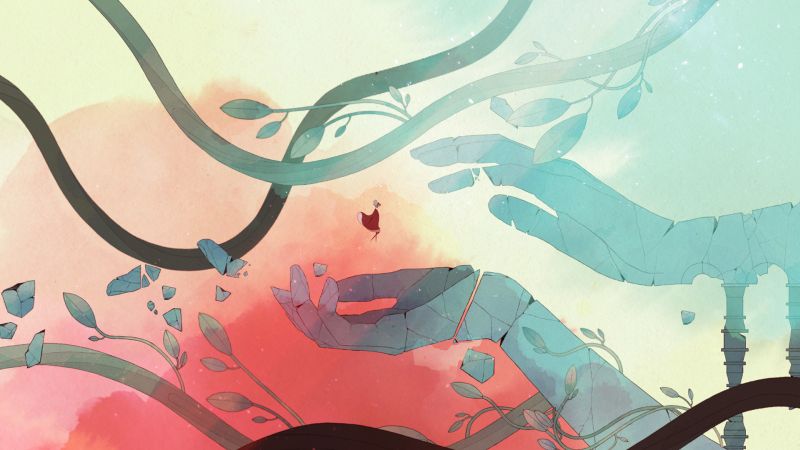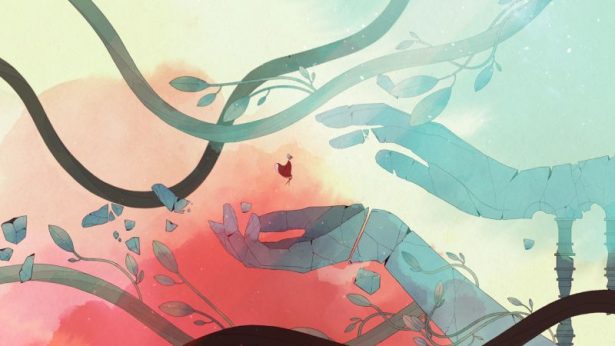 Gris is a hopeful young girl lost in her own world, dealing with a painful experience in her life. Her journey through sorrow is manifested in her dress, which grants new abilities to better navigate her faded reality.
An atmospheric experience – one that is a bit challenging at times, but overall a relaxing game that doesn't push you to the limits and makes you rage quit, filled with frustration.
But if you like a bit of a challenge too – and maybe a purpose when playing games, this is the perfect choice!
Aquascapes
Explore the incredible underwater hidden object world of Aquascapes. Take care of your finned friends. Play with them and watch as they interact with each other.
Engage in unique gameplay as you earn money to customize your tank. Choose from a variety of vibrant backgrounds and charming decor to turn your tank into a design masterpiece.
With each fish sporting a unique personality and so many things to do in this relaxing game, you might actually end up buying a real aquarium for your home (which, by the way, is also incredibly relaxing!)
These casual games are usually frowned upon by gamers, but the truth is that they are cute, easy to play and get the job done. Simplicity and cuteness is sometimes everything that you need – and that's exactly what Aquascapes delivers.
Click here to check out Aquascapes on Big Fish Games
My Time At Portia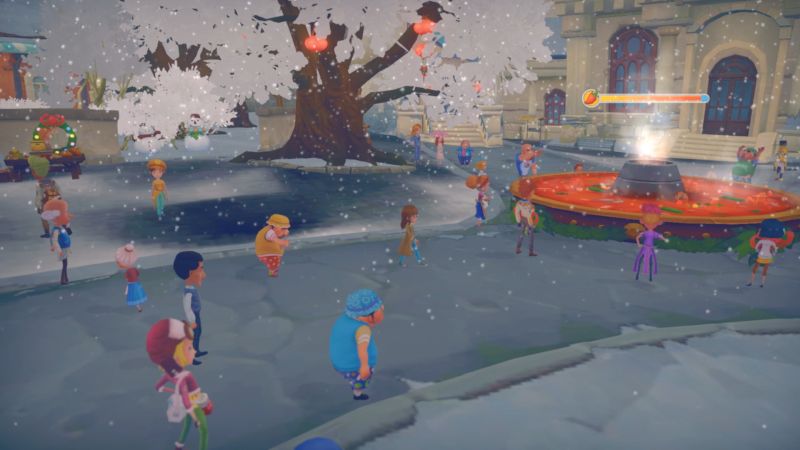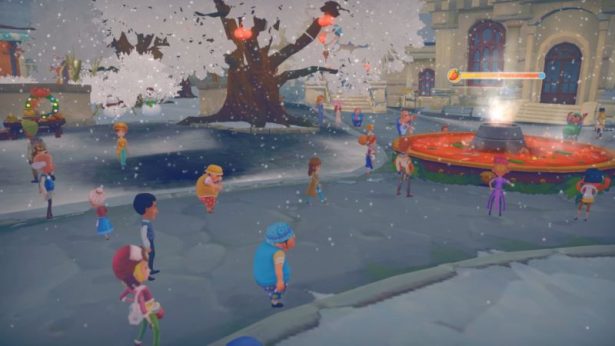 A game that feels a lot like Stardew Valley, but at the same time manages to have its own personality and enough new features and concepts not to be considered a simple clone.
Start a new life in the enchanting town of Portia! Restore your Pa's neglected workshop to its former glory by fulfilling commissions, growing crops, raising animals, and befriending the quirky inhabitants of this charming post-apocalyptic land!
Farm Together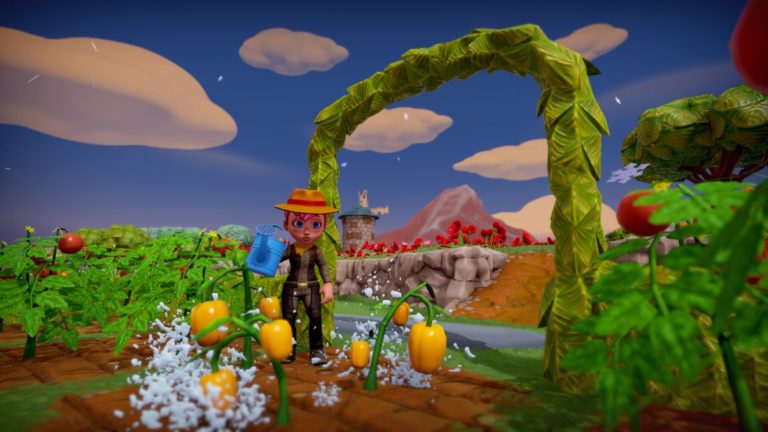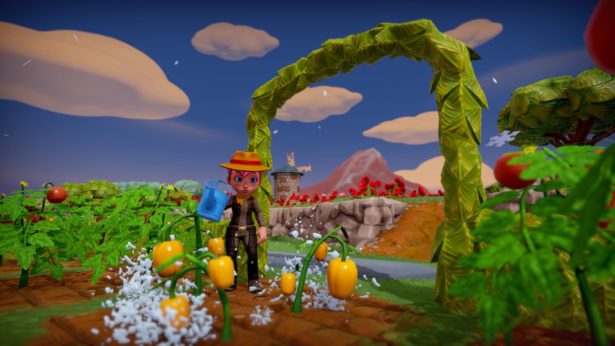 Do you still remember the glory days of FarmVille on Facebook? Well, raising Pink Cows and visiting your neighbors' farms had its own charm, right?
Well, you can re-live some of that pleasant experience in Farm Together, a family friendly game that you can play with your kids too (my son loves it!). Yes, this means that multiplayers is allowed in the game!
There isn't really much of a challenge in the game: you just plant crops, grow them, unlock new ones and new areas for you to farm on… and keep going.
You can take things a level further and build up your house and decorate it, decorate your garden… plenty of stuff to keep you busy, entertained and most importantly – relaxed.
This is definitely one of those games that grows on you the more you play it – and it IS more charming than it might sound at first.
Journey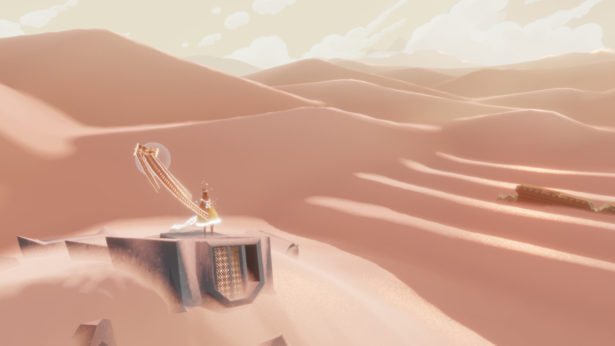 I have to admit it – I am not the biggest fan of exploration games, although I do understand that some consider them extremely relaxing. Journey is one of the few games that actually clicked with me and I really enjoyed it.
Journey is not that much of a game as it is a stress relief tactic. A game to cure your soul. To feel better. To relax.
Just explore, enjoying the amazing scenery, getting lost in the game itself and letting the absolutely amazing musical score take away all your worries and offer deep relaxation instead.
Really, it's pure therapy! Just give it a try (you can play it with friends too in online co-op!)
Click here to check it out on Steam.
Townscaper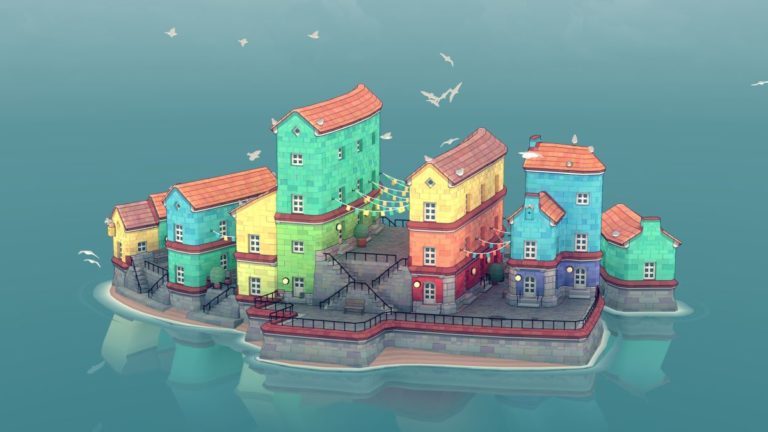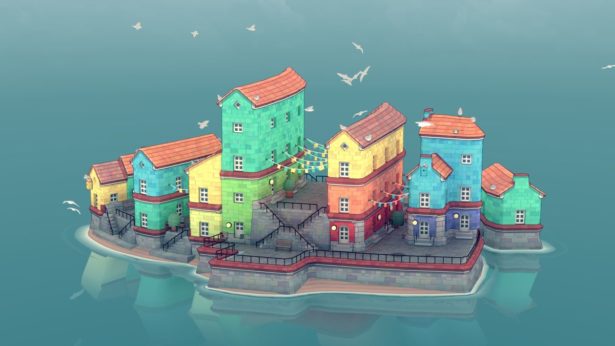 Last but not least, we have this hidden gem. Really worth trying, as it is equally addictive and relaxing.
Not very much of a game, but more of an endless builder where you simply click and place structures in the game world, building a city, seeing it grow and get more and more awesome.
There is no real challenge here, no quests, no resources, nothing to hold you back. So just click play and enjoy the ride. It's truly awesome!
Click here to check the game on Steam.
Wrapping up
These would be our recommended games to play if you want to blow off some stress and just relax a bit.
Try them all if you haven't done so already – I am sure you'll have a ton of fun, even though some might not seem fun when you read about them.
If you know other relaxing games that you thing should be on this list, let us all know by sharing them below.

Latest posts by Calin Ciabai
(see all)