If you want to feed your Pokémon sandwiches that will yield large amounts of Meal Powers in Pokémon Scarlet and Violet, Ham is one of the prime ingredients you should own!
Similar to Peanut Butter Sandwiches, Ham sandwiches offer a good deal of boosts in various powers for different types of Pokemon.
And, as you'll see, obtaining Ham in Pokémon Scarlet and Violet is actually pretty easy too!
How to get Ham in Pokémon Scarlet & Violet?
In order to get Ham in Pokémon Scarlet & Violet, you'll have to purchase it from particular shops in Paldea that sell Ham.
If you've bought Peanut Butter or Jam before, you'll be familiar with the Artisan Bakery shop, where most of the sandwich ingredients can be found, including Ham.
Ham can be bought from all the branches of Artisan Bakery in Paldea. One of these branches can be found in the huge market in Port Marinada. You can find the Artisan Bakery as you navigate through the small shops.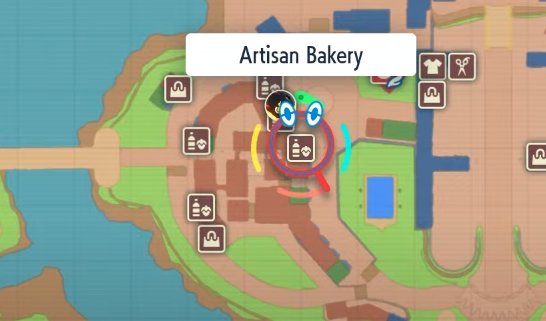 Moreover, the Artisan Bakery in Mesagoza is located near the water body and bridge, among the string of other clothing and food items' shops. You can find its branch in Levincia right above the line of shops for clothes and accessories.
The second place where you can purchase Ham from is Aquiesta Supermarket. Its only branch is in Levincia.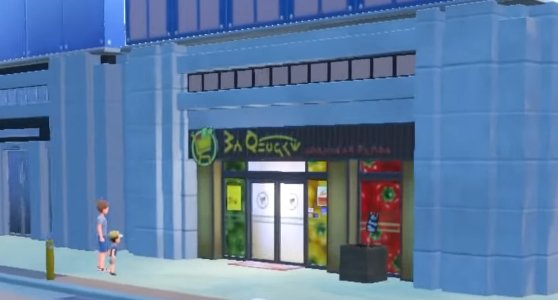 The Aquiesta Supermarket is located towards the north of the clothing and accessories' shops in Levincia. This market contains an abundance of food items as well as a few other special items, like Avocado and Tofu.
The price of Ham in Aquiesta Supermarket and all the branches of Artisan Bakery is 170 Pokédollars.

Ham comes with a rather salty taste and complements well with certain types of vegetables in sandwiches. Ham sandwiches can be pretty useful when it comes to the Meal Powers they feature.
Ham Sandwich Recipes and Meal Power
Jambon-Beurre Sandwich
The Jambon-Beurre sandwiches and its variants have Ham as their primary and only ingredient. Depending on the additional items added, the Meal Power varies from one sandwich to another.
For example, the Bitter Jambon-Beurre is made using Ham and Butter, with the addition of Bitter Herba Mystica. It can raise the Encounter power for Bug type to Level 2, and Exp. Point Power for Ghost type to Level 2.
The Salty Jambon-Beurre follows a similar recipe, but the Salty Herba Mystica replaces its bitter variant. This sandwich is able to boost your Encounter power for Ghost type and the Raid Power for bug type to Level 2.
The Herba Mystica items can be obtained by winning raids, such as the 6-star raid battles.
Ham Sandwich
The Ham Sandwich is made with the ingredients Ham and Pickle, followed by Mayonnaise and Mustard. The sandwich itself improves your Encounter power for Normal type and Raid power for Ground type.

However, further variants of this food, such as the Ultra Ham Sandwich and the Master Ham Sandwich, do an even better job with greater Meal Powers.
The Ultra Ham Sandwich can be made by adding Prosciutto and Jalapeno with the ingredients of the Ham sandwich. The Teensy Power (Rock) and Encounter Power (Fairy) can be boosted to Level 2 thanks to this sandwich.
The Master Ham Sandwich takes it up a notch by allowing you to raise the Title Power (Rock) and Catching Power (Grass) to Level 2, as well as the Encounter Power from the Ultra Ham Sandwich.
Wrapping Up
As you've seen, Ham sandwiches consist of amazing Meal Powers to boost the Encounter Power, Raid Power, and more attributes of your Pokémon.
You shouldn't have to go through any trouble in order to get Ham either, since the places where it's available is easily accessible in various parts of Paldea!
However, should you have any kind of issue regarding this topic, do leave a comment below, so that I can help you out!