Imagine you grind real hard in Minecraft to get the best Crossbow Enchantments but you lose it all in a matter of seconds just because you mistakenly stepped on Lava!
How frustrating would that be?!
I'm sure almost every single Minecraft player has had to face a similar situation; so today, I'm here to show you how to keep Inventory in Minecraft even after you die and get rid of this annoying problem once and for all!
How to Keep Inventory in Minecraft?
Keeping inventory in Minecraft requires you to enable cheats in-game, just like it's required for Flying and Spawning Villagers fast. Without that, it's not possible to retain all your items in the inventory after you've died.
You should also remember that using cheats will render all the achievements you may get invalid.
The process is somewhat similar for both the Minecraft Editions; nevertheless, I'll cover them separately for your convenience!
How to Keep Inventory in Minecraft Java Edition?
How to enable Cheats in Minecraft Java Edition?
Firstly, pressing the "Esc" button on your keyboard should take you to the Settings of the game. Here, you should click on the "Open to LAN" option.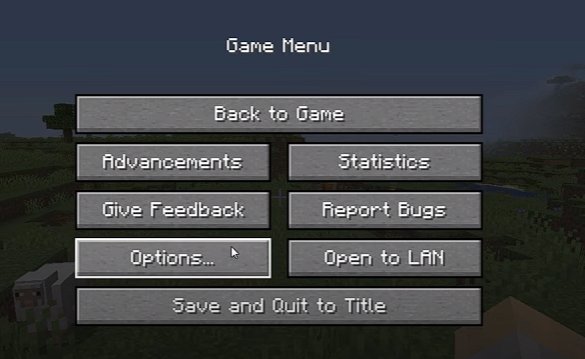 In the new window, toggle the "Allow Cheats" option to "ON" and specifically for this purpose of keeping inventory, change the Game Mode to "Survival" if it isn't already that.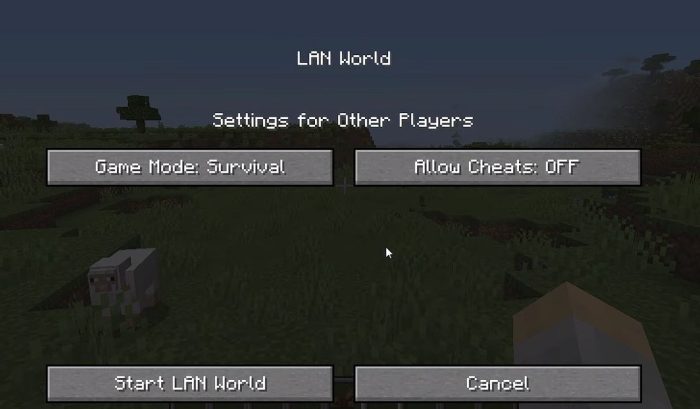 Select "Start LAN World" at the bottom of the window and you can play in a cheat-enabled world now!
Keeping Inventory in Minecraft Java Edition
After you've enabled the cheats, now's the time to enter the command in the command box.
If you're on a PC/Mac, press "T" on your keyboard, and that will open up a chat box on the bottom, left corner of your game screen. You need to type the following text: "/gamerule keepInventory true".
Press Enter when you're done to activate this cheat.
Once this cheat is activated, your resources in the inventory will never change or disappear if you die and you can keep your inventory with ease!
If you want more of a challenge to yourself and don't want to use any cheats, you can always disable this by typing in the following text in the command box: "/gamerule keepInventory false".
How to Keep Inventory in Minecraft Bedrock Edition?
Since the Minecraft Bedrock Edition involves the Minecraft Pocket Edition, Minecraft PS4 and Minecraft Xbox One now, keeping inventory in all these platforms are quite similar.
How to enable Cheats in Minecraft Bedrock Edition?
First of all, enter one of your previously-created worlds or create a new world. Either way, you'll come across the option "Activate Cheats" while creating a world or navigating through the Settings.
Make sure you toggle the "Activate Cheats" option to green, which means it's on, and that should let you use all kinds of cheats in this Minecraft Edition.
Keeping Inventory in Minecraft Bedrock Edition
After you've entered the world, click on the "Pause" icon to get to the Menu. From the Menu, enter the "Settings" option that should be present under "Resume Game".
From the new window, find and select the "Game" option that can be found under the "World" section on the left side of the window.
After that, start scrolling down the numerous features present on the right side of the window.
You should find the "Keep Inventory" feature, which is currently turned off. Toggle the feature to the Green or On state. You don't have to do anything else.
You can now go back to playing the game without having to worry about losing the inventory that you grinded for!
Keeping Inventory in Minecraft Bedrock Edition: Alternative Method
Similar to the Java edition, there's also another way you could keep inventory in the Bedrock edition through commands in the chat box.
You need to select the Chat icon on top of the screen and type almost the same cheat as you did for the Java edition: "/gamerule keepinventory true".
This will enable the Keep Inventory cheat in the Bedrock edition; however, this cheat isn't applicable for all versions of the platforms, which is why I think it's a safer choice to go for the previous method mentioned above.
Wrapping Up
Keeping inventory after you die in Minecraft is actually very essential.
We grind so hard and dedicate so many hours into getting the best potions, diamonds, End Crystals and so much more. It's heartbreaking to even know that these will just disappear when we die!
Do leave a comment below if you're still struggling to retain your inventory, so that I can help you out!