While it is confirmed that players can choose their house when starting the game on February 10, 2023, there is also the option of choosing their house way before the game releases.
Specifically, this is done by logging in to their Wizarding World account and answering certain character-related questions.
Also, if you're hyped for the release of Hogwarts Legacy, consider checking out our guide on how to get early access to the game. With it, you are able to play as early as February 7, 2023.
In this guide, I will explain how to choose your house in Hogwarts Legacy before the game releases.
How to Choose Your House in Hogwarts Legacy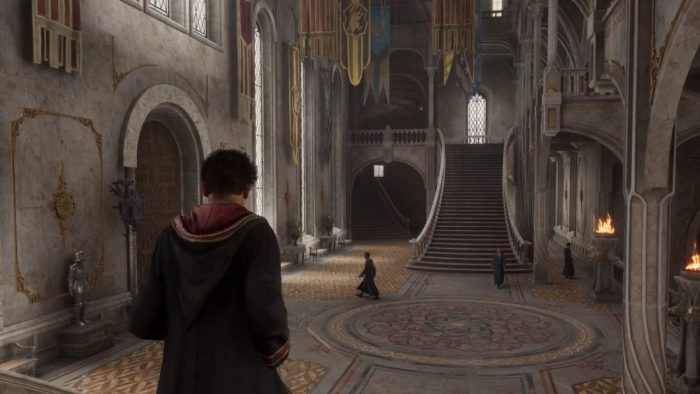 The process is fairly simple and actually exciting since it allows you to get a glimpse of the game way before its release.
This can be done at any point before the game's release, even right now.
To choose your house in Hogwarts Legacy, here's what you'll need to do:
Navigate to your profile page and, on the left below your name, select House.
Answer the questions based on your character.
Find out which house you're getting into.
And that's all. After that, you'll know whether you're a Griffindor, Hufflepuff, Ravenclaw, or Slytherin. Keep in mind that there is no guaranteed way to get a specific house.
That's because questions are random to everyone.
While all of them look amazing, I have to admit my favorite one is Slytherin. What do you think?
How to Choose Your Wand and Patronus in Hogwarts Legacy
Other than your house, from the profile page, you can also choose your Patronus and Wand.
For both of them, you'll have to answer questions similar to the previous ones. The only difference is that for the patronus, it's essential to answer each question as quickly as possible.
While the Patronus doesn't matter since it won't transfer to Hogwarts Legacy when it launches, the other two will.
So, if you want to keep the house and wand you just got, all you need to do is like your Wizarding World account with your WB Games account.
Wrapping up
To sum up, all you need to do to choose your house, wand, and patronus early in Hogwarts Legacy is log in to your Wizarding World account and answer a few character-related questions.
Then, if you want it transferred to the game when it launches, make sure to connect this account with a WB account.
While waiting for Hogwarts Legacy to release, consider checking out our list of the best PC city-building games to play in 2023.
Which house, wand, and patronus did you get? Are you satisfied with what you got? Let us know in the comments below.