Progressing with Moana's questline with eventually unlock the 'Search for Pua' quest.
In this quest, players will be tracking Moana's adorable pet pig, Pua.
To complete the quest, players will have to locate Pua's steps across various locations within the Valley.
Keep in mind that, to unlock this quest, you will need to level-up Moana's friendship quickly.
Also, here's a fun fact: Pua means 'flower' in Hawaiian.
In this guide, I'll guide you on how to complete the 'Search for Pua' quest, and showcase all locations that you'll need to visit to find him.
Track Pua in the Meadow
The first step to track Pua is to locate his footsteps in the Meadow. Specifically, Pua's steps can be found in the middle of the meadow, near the pond towards the beach stairs. They are also next to Wall-E's garden.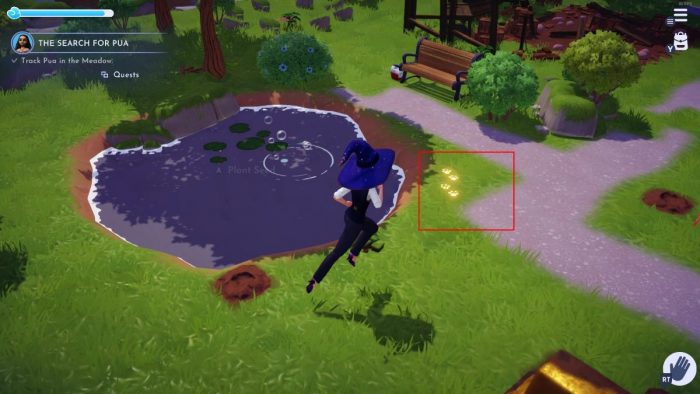 Talk to Moana after locating the footsteps, and select the '…finding something to eat' option. This will unlock the second part of the quest, where you need to track Pua near the restaurant.
Track Pua Near the Restaurant
For the second step of the quest, players will need to travel right between Remy's Restaurant and Scrooge's shop. Pua's footsteps are fairly easy to spot there.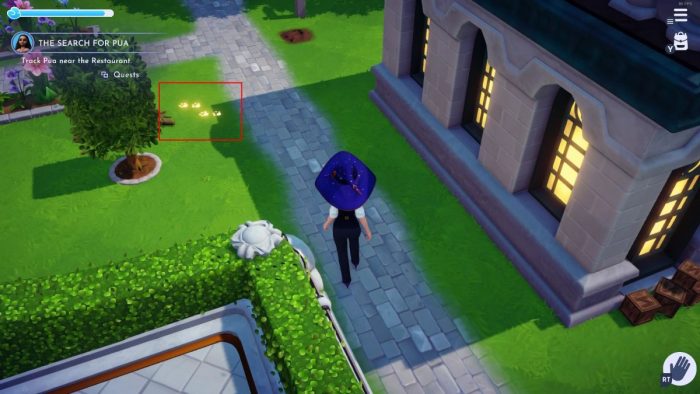 After that, talk to Moana again. Make sure to select the option 'The Forest!', since that's where Pua has headed.
Of course, the forest translates to the nearby biome, the Forest of Valor. If you haven't been there yet, check out our guide on how to unlock the Forest of Valor in Disney Dreamlight Valley.
Track Pua in the Forest
For the last part of this quest, you'll need to track Pua in the Forest of Valor biome. The footsteps are located roughly in the middle of the map, without needing to cross the bridge.
They are between Anna's home and the Forest of Valor well.
Make sure to check the pictures with the map location for more details.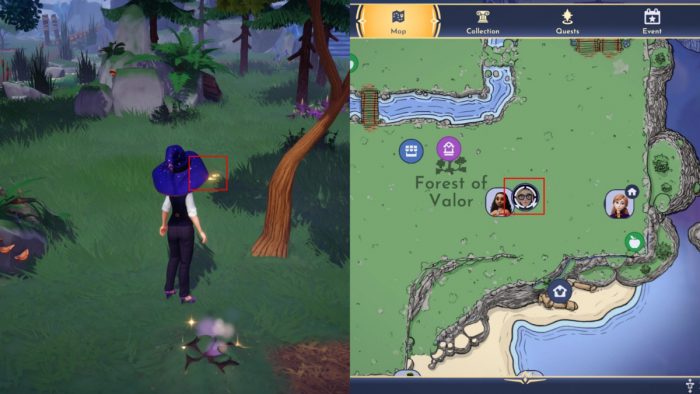 After tracking the footsteps, you'll need to break some of the night thorns nearby to free Pua.
Gather the leader shard from the ground and talk to Moana to complete this quest.
Conclusion
And that's all. After tracking Pua in all 3 locations, you've completed Moana's quest 'The Search for Pua'.
Not only do you get friendship experience as a reward, but you also unlock Pua as your pet.
If you aren't sure how to equip Pua, consider checking our guide on how to equip pets in Disney Dreamlight Valley.
What do you think about this quest from Moana? Will you be using Pua as your pet, or do you have another favorite buddy? Let us know in the comments below.