With amazing Stardew Valley vibes, Potion Permit is the game to play right now if you need some relaxation. Or some love in your life, that is, since there are several romance options in Potion Permit.
Today, we're talking about all the characters you can romance in Potion Permit – both male and female – so that you can plan ahead and choose the one(s) you like better.
Currently, there are six total romanceable characters in Potion Permit: three bachelorettes and three bachelors: Rue, Martha and Leano; as well as Xiao, Reyner and Matheo.
Potion Permit – Romanceable Characters Guide
Now let's get more in depth with each character and see what makes each of them special!
Potion Permit Bachelorettes
As mentioned earlier, we have three female characters that you can romance in the game. Let's see what makes each of them special!
Rue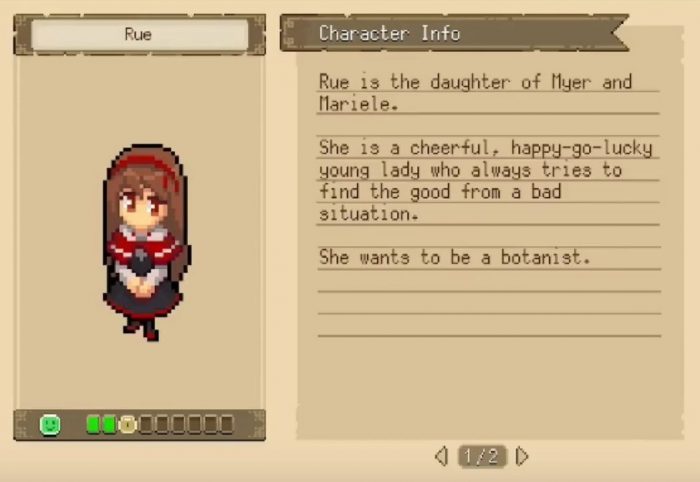 She is my favorite, I have to say that!
Rue is the reason why you (the character) visit Moonbury in the first place – to treat her illness.
She is the daughter of the town's mayor and dreams to become a chemist, like yourself. She's going to be extremely useful since she's starting her own garden to grow ingredients needed in the game.
I also really like that, despite the fact that she's ill, she is such a happy and cheerful person always looking at the bright side of life. I do know I have a lesson or two to learn from her and this is the reason why she's my #1.
Martha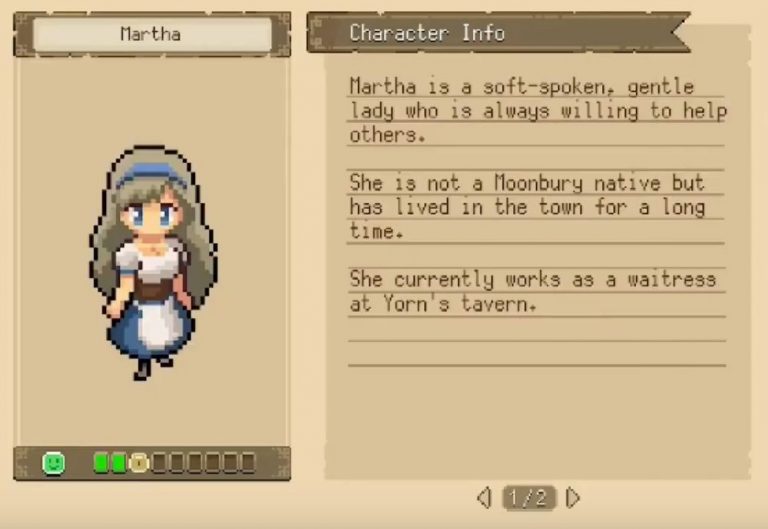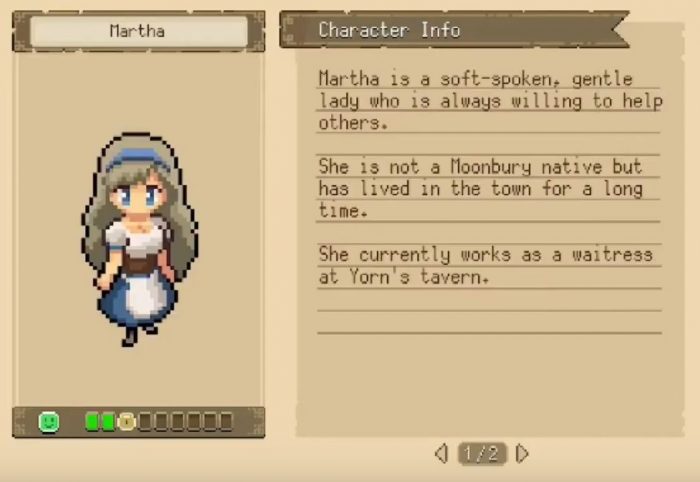 If you're not necessarily fond of Rue, you do have other options! Martha is a solid one – not only that she looks really good, she has a great story too.
Martha has moved to the town in her youth and became the waitress at the local tavern, The Lazy Bowl. She is very kind and nice, trying to keep everybody happy.
And as if good mood wasn't enough, she's also great at cooking, with cookies being her signature dish.
Leano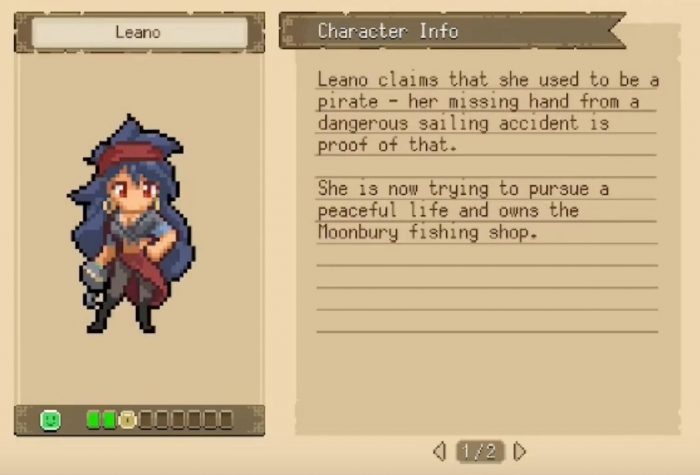 The owner of the fishing shop in town, she used to be a pirate – and she has a missing hand to stand proof for that.
However, don't let that scare you! She is a really nice lady now, pursuing a peaceful life in Moonbury. Best part? She doesn't have any regrets about her former life – that's always something to appreciate!
Make sure you're a good fisherman if you want to get her to like you, as well as a thrill seeker, just like herself.
Potion Permit Bachelors
We also have three male characters that you can start a relationship with in the game. Read about each of them, to see what makes them special!
Xiao
A highly educated man, Xiao is also the town's treasurer and Rue's personal teacher.
He is a rational man and loves to find the logic in everything and even though that might sound a bit boring, I am sure that the reality is different!
Reyner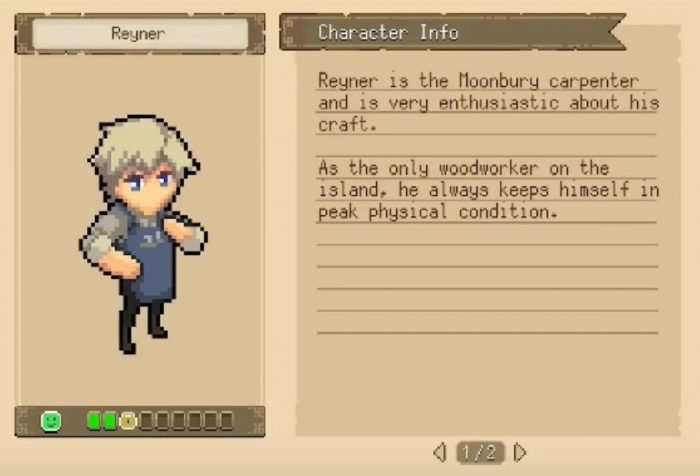 Apparently the exact opposite of Xiao, Reyner is interested in staying fit. His peak physical condition helps him not only to be attractive, but also to perform his duty as the town's carpenter without a problem.
His best friend, Runehart, knows more about him, so I would start there if I wanted to get all the juicy details about this Potion Permit bachelor.
Matheo
While Matheo is basically your rival, as the only other "doctor" in Moonbury, it doesn't mean that he's not a loveable character.
It probably won't be easy to win him over, as he really frowns upon the modern ways you bring to the island, but if you're up for a challenge, this is definitely it!
Conclusion
You have enough romance options in the game and I am sure that you can now make a more educated choice in pursuing your favorite character. Don't hesitate to let us know which one is your favorite romanceable character in Potion Permit.