Are you unable to forage flowers in Disney Dreamlight Valley because they have stopped respawning? Are you struggling to harvest your crops because it's taking so long?
Well, it seems like this has been a growing problem in the Disney Dreamlight Valley – resources not respawning!
Given how resources are highly essential for all sorts of quests, a respawning bug can be detrimental to your progress in the game.
But, don't you worry! I'll be helping you out with fixing this bug of resources not respawning in Disney Dreamlight Valley today! Let's go!!
How to Fix Resources not Respawning Bug in Disney Dreamlight Valley?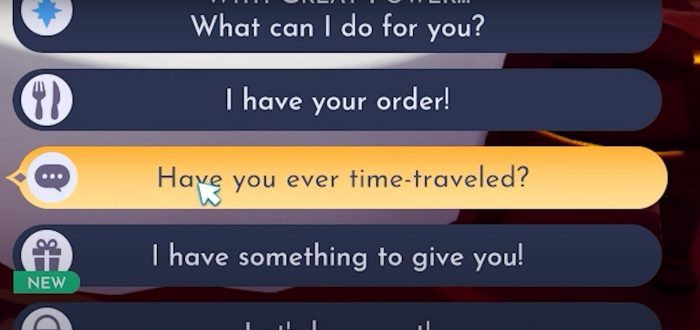 Since Disney Dreamlight Valley is still is in its initial stages, there are bound to be bugs here and there in the game.
The current bug we're discussing about is after you've picked up items such as flowers, vegetables, and fruits, these items resurface after a brief period of time, so that you can pick them up again.
Various quests ask you to collect certain amounts of these items, but if the bug prevents these items from resurfacing back, thus restricting you from collecting your required amount of resources.
This can be quite an annoying issue because you can be stuck in just one single quest for days on end if the resources you need aren't respawning.
These resources are required for various activities around the game, such as cooking meals, feeding characters as well as animals and increasing Friendship Levels, and farming.
What's the Reason for Resources not Respawning in Disney Dreamlight Valley?
The primary reason for this bug that has been uncovered so far is time traveling in the game. Time traveling is still a work-in-progress in Disney Dreamlight Valley and is a massive issue causing this bug.
Gameloft itself has warned us against time traveling in their Discord servers.
So, DO NOT Time travel in Disney Dreamlight Valley just yet! Prevention is better than cure, right?
Usually, you'd be time traveling in the game to cut back in the time that's needed to complete quests.
You can use the time traveling mechanisms to move into the future, helping you earn better and complete tasks in an otherwise slower gameplay that follows the IRL timeline.
Time-traveling has caused major problems for almost all the players that tried it. From the growth of crops to the resurfacing of foraging items, all of these depend on specific timing.
Since you're altering the time settings of the game by traveling into the future, problems arise. You may have gone into the future, but based on your computer systems, the game will automatically change its time to the current, local time.
While you should be at some time in the future, you're actually playing in the past in the game. Does that make sense?
Furthermore, if your game has somehow gone out of sync and the time settings in the game have changed (maybe you've traveled to a different country), this bug can show up and bother you.
Fix: Resources not Respawning in Disney Dreamlight Valley
There are no verified fixes from the devs or Gameloft, so do take the solution mentioned here with a grain of salt.
First of all, I'd ask you to restart your computer or console and open the game again. I know this is one of the most basic fixes of all time, but it's worth a try. If that doesn't pan out, let's move on to the next one.
Since the problem is caused by changes in time settings, that's where you need to go for a solution.
If you have time traveled, try to remember how far in the timeline you have gone. The game has probably set its timing to your current, local time.
You need to edit the current time in the settings of your Switch console or PC to the time in the future that you traveled to.
Once you've done that, you should be able to see crops and flowers respawning again after a while, just like before.
The problem with this fix is that you'll need to repeat this process every single time you play the game, which can get frustrating at times.
The same solution can be applied if your system went out of sync in any way. You may be a year in the past in your system, but editing the time settings to the correct time will do the job for you!
Furthermore, if you haven't time traveled too far into the future, say 1 or 2 days, then I'd suggest you wait it out and just randomly explore for these few days.
The game will sync itself and the bug should resolve all on its own, without you having to alter the game's time controls.
Wrapping Up
If the fixes above haven't worked for you, then the bug is probably more severe in your case than normal. I'll update this guide once a better fix has been introduced into the community.
Nevertheless, the devs of Disney Dreamlight Valley should be looking into this time traveling feature of the game and make the necessary changes to prevent these bugs from hampering the gamers' experience.
Until then, do not time travel!