With all the Fallout 4 leaks in the past few days, it's not a big surprise to see that the Fallout 4 map itself has been leaked. We are here to share it with you and prove that it is massive.
Yes, it is a huge map and there are already a ton of people complaining that it is too small.
Personally, I believe that having a humongous map that's empty is not better than having a slightly smaller map filled with locations to visit, great views and as little filler content as possible.
But that's just me. However, no matter how you put it, the Fallout 4 map is huge!
Here is the leaked map of Fallout 4 (have in mind that 9 screenshots were used to build the single map) – and we'll start in the upper left corner: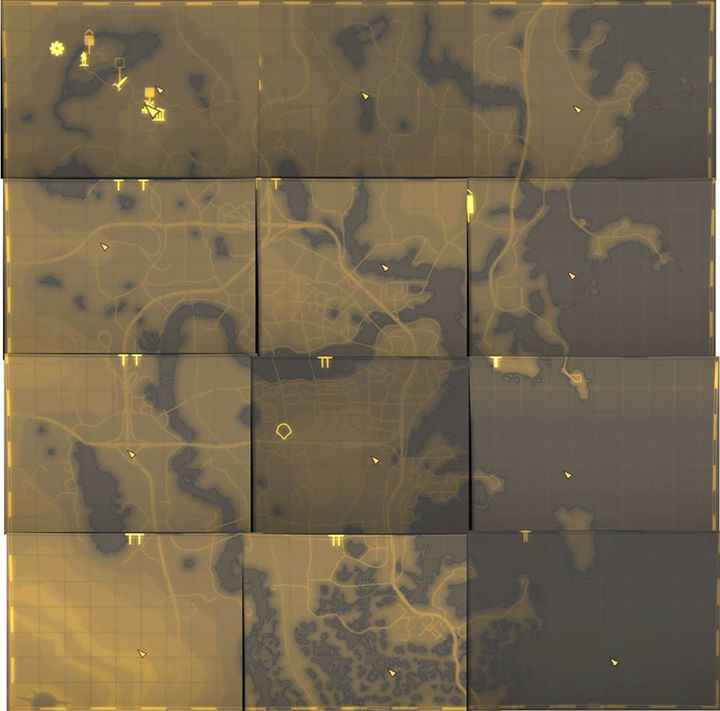 For comparison's sake, here is the Fallout 4 map vs the map of Fallout 3:
I'd say that we're dealing with a huge change here and if the new game's map will be as filled with stuff to visit as the one of the previous game, then we can all be extremely satisfied (and busy exploring the new new wasteland!)
What do you think about the map? Do you agree that it's indeed huge or you're part of those who think that it should've been bigger?