With so many options out there, choosing the best Mahjong game to play on your PC might seem like a daunting task. But I am here to help by sharing the must play Mahjong games this year (for PC and laptops).
Sometimes, you just need to take a break from everything, be it real life stress or challenges that are too difficult in the latest hidden object adventures you're playing, and relax with some repetitive but so fun tile-matching in a Mahjong Game.
We also have a list of the best relaxing games for PC – make sure to check it out as well for the ultimate experience and maybe for trying something new that you haven't considered before.
From the traditional Mahjong boards and symbols, to unique concepts and art, new boards and different gameplay mechanics, we have them all here for you but without getting things too complicated. Because, in the end, Mahjong is fun as it is.
So let's not waste any time and let's check out the best Mahjong games to play right now (in no particular order as they are all great titles!)
Mahjong Deluxe 3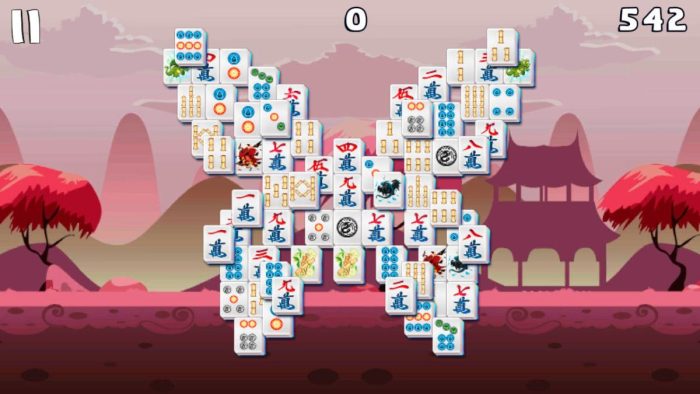 If you really want a challenge that goes a bit away from the traditional mahjong format with brand new and creative sets, this one is for you.
Spread out over 8 different worlds and with 640 puzzles to enjoy in 2D or 3D, Mahjong Deluxe 3 is a game that shouldn't be missing from your collection. You will love it!
Puzzles are laid out using random tile orders, allowing you to replay each layout many times with a new experience each session and they vary from traditional layouts to completely unique ones.
Click here to check out the game (it's REALLY cheap and can be downloaded directly to your PC!)
Mahjong Detective: The Stolen Love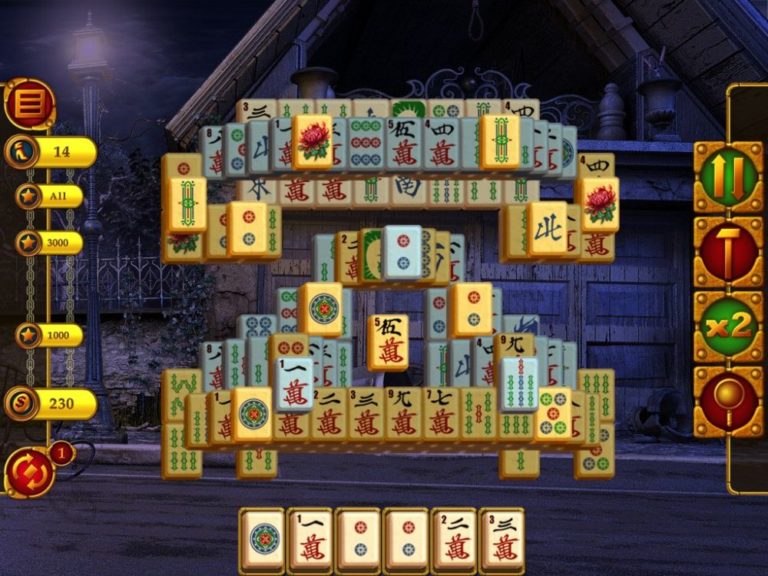 Something terrible and strange happened on the day of Margaret's wedding. Her fiancé disappeared in the middle of the ceremony! After desperately seeking help from a detective agency, the investigation came to a standstill with no answers for Margaret.
Is it possible that a sinister family curse is to blame? Margaret is not going to give up easily. A Mahjong game with a nice storyline to follow for a change! Really challenging and one of our all time favorites!
Click here to check it out now (Affiliate link)
Mahjongg Dimensions Deluxe
Reinventing the classic game of Mahjongg, Mahjongg Dimensions adds a 3D twist.
Now you can enjoy this brand new game, featuring gorgeous graphics, a sweeping orchestral soundtrack, and hours upon hours of gripping tile-matching gameplay! A real challenge, and a welcome new approach to the classical game.
This is not for you if you don't want to try a brand new Mahjongg experience, but if you do – you'll be pleasantly surprised!
Check out the game here (affiliate link)
Mahjong on Solitaired.com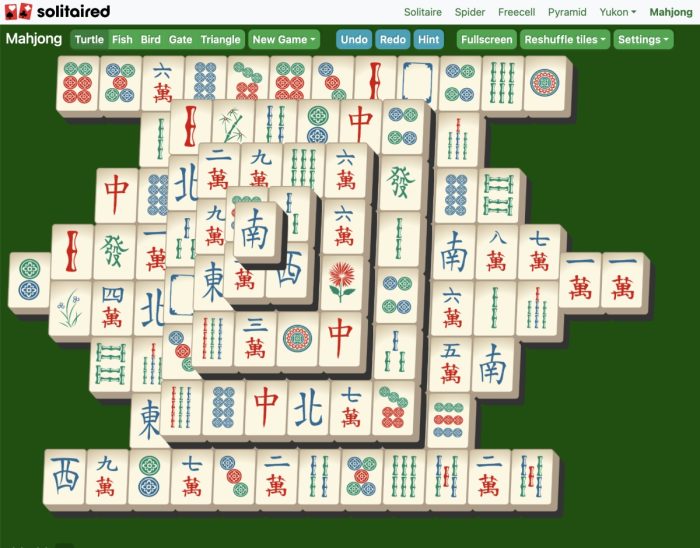 Mahjong on Solitaired.com is a browser game that can be played on any computer or phone as long as it has an internet connection.
You don't have to keep the connection for the entire game, but you do need it if you want to change the style or press any buttons along the way.
It has an original, yet simple look and comes with a few styles to choose from. The design brings back memories of when I first started to play Mahjong on my computer.
Mahjong Quest: An Epic Tale of Tile Matching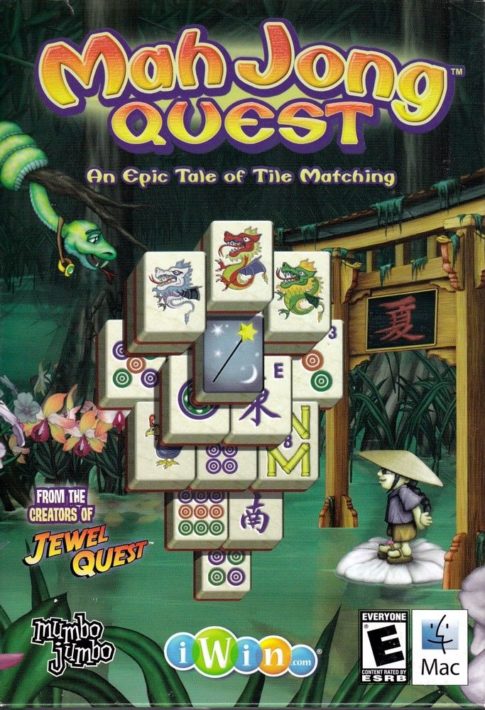 An older game with a long title, but a game that still remains one of our mahjong favorites.
This is a Mahjong game that follows a story and offers challenging levels – but that is a good thing. You don't want it to be too easy, while you don't want impossible games either.
This one offers a perfect balance in terms of difficulty, giving you reasons to celebrate each time you complete a level (but without them becoming too frustrating).
Note: This games comes on a disc, so you need an optical drive to install it.
Definitely a game to enjoy – click here to check it out (affiliate link).
Mahjongg: Legends of the Tiles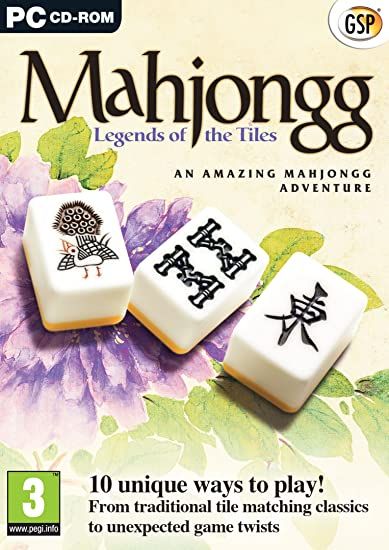 Another classic that you can't help but love! This one has a charming, realistic style and offers an amazing Mahjong experience.
If you like numbers, you will be happy to hear that there are 10 different game modes, 15 different mahjong tile sets to choose from, as well as 75 beautiful backgrounds and 75 expertly designed layouts. As we said – all offering an amazing Mahjong experience. You will love it.
Note: This games comes on a disc, so you need an optical drive to install it.
Click here to check out this game on Amazon (affiliate link)
Mahjong Destiny
This is another great Mahjong game that you should definitely try out. It has a unique approach in the sense that it tells the story of a young maiden in her quest to meet her loved one. And, of course, she needs your help!
Inspired by the works of Irish poet Thomas Moore, the game includes 74 puzzles to complete, and even though it's not as complex as others on the list, it's still highly replayable (since tiles are randomized each time) and extremely relaxing.
Make sure to at least check it out – chances are you will fall in love with it!
Click here to check out Mahjong Destiny
Mahjong Magic Journey 2
Enjoy classical, themed, and super fast levels. Challenge yourself to complete 15 layer levels when you want to put your brain into high gear, or huge 200 tile levels for a longer game.
Play 120 unique levels across six fantastic and unexplored worlds with spellbinding views of the game's magical universe. A game with a lot of potential, and one you can definitely enjoy for a long time.
You can download the game from Steam.
Liong: The Dragon Dance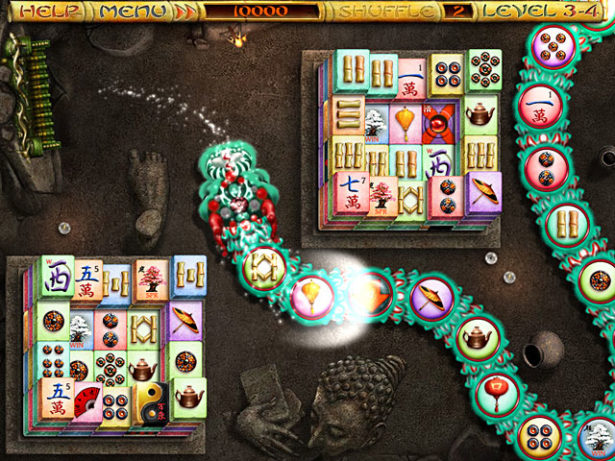 It's Mahjong with a Puzzle Twist! The magical Liong dragons have been stolen and you must save the day. Use your matching skills to stop the Liongs before they reach the gate!
Along your journey, you'll visit hundreds of unique locations and collect an assortment of beautiful masks, amazing awards, and clever fortunes.
This is more challenging because of the timed version, so if you're up for it click here to give it a try.
Wrapping up
You have quite a few choices of Mahjong games for PC – from traditional Mahjong to really new and exciting approaches to the genre.
All of these games are really awesome and we're sure that no matter which one you will choose, you will be extremely satisfied.
If you want to try something new, but still remain in the casual gaming realm, make sure to check out my previous article about the best HOPAs to play on Halloween.