Earning money while having a great time playing games is the dream, isn't it? I've dreamt of this since my childhood and most likely you have too.
But unlike my childhood, 2023 makes this possible thanks to blockchain gaming aka crypto games. These allow you to play games, earn tokens and turn those into real life money.
Even though I estimate that 2023 – just like 2022 – won't be an amazing year for play-to-earn games, I am here to share with you my top choices: games that are fun and can help you earn a dollar (or a few hundred) in the process.
5 Top Play to Earn Games in 2023
Let's take a look at 5 of these most fun-to-play games in 2023 that will also help you earn so real life money!
Blankos Block Party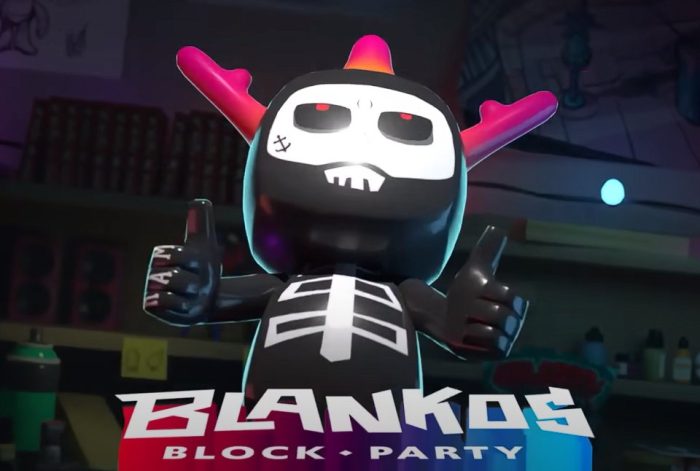 The first game on my list is the Blankos Block Party. The game belongs to the Open World MMO Genre and you won't need to spend any money in order to start playing the game.
You'll be playing Blanko to carry out all sorts of activities in the game.
The activities at Blankos Block Party include taking part in games created inside it! These games can be of any type, such as Racing or Exploring with a certain objective.
What's more, you can create your own games, with your preferred rules and levels, too!
Apart from the Blankos N.O.O.B and Trickle, all other Blankos are NFTs and have the potential to earn you money in the future. Upon completing tasks using the free Blankos, you'll receive rewards on a daily or seasonal basis.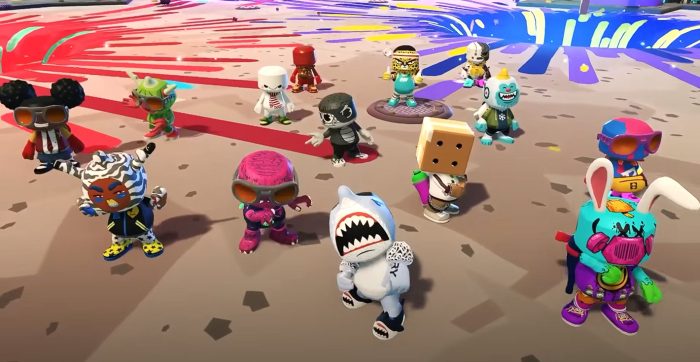 The most profitable rewards are Moola and Blanko Bucks, which are the in-game currencies as well as NFT accessories. You can get your own Blanko using the Blanko Bucks, too!
The Blankos come with a distinct skillset that you can upgrade by winning battles and completing challenges.
The earning method in this game is through the in-game currencies I mentioned above – Moola and Blanko Bucks.
The Blanko Bucks will reap the most fortune since this currency will help you purchase your Blanko and additional NFT items as well!
Since Blankos in the game is regarded as NFTs, you can sell your Blankos in the Mythical Marketplace, which can be another source of money from this game.
Focusing on upgrading your Blankos in the game will raise their Rarity and Scarcity ratings, which in turn, will increase their value in the Marketplace.
War Riders
If you've enjoyed Mad Max, you'll surely enjoy the game, War Riders! The level of action in this game is off the charts and it'll surely get your adrenaline rushing right away!
War Riders belong to the MMO genre and are based on a post-apocalyptic scenario, where players are constantly battling it in the Wastelands over the in-game currency, Benzene (BZN).
The primary objective of the game is to collect or fill up your vehicle with BZN from specific Benzene Points and safely make your way back to your garage in order to make use of the BZN that you acquired.
But, that becomes extremely difficult as other players will look to destroy your vehicle and steal your BZN for themselves. You can do the same as well, and this intense, action-packed gameplay is what makes War Riders so fun!
When you do get the BZN safely back to your garage, you can make use of the money to upgrade different attributes of your vehicle and purchase weapons from the Marketplace.
Vehicles and Weapons are the NFT components in the game. The more BZN you're able to bring back to your garage, the more you'll be able to spend on improving the War Vehicles and strengthening your Weapons.
You can sell these later on in the Marketplace to make a decent amount of money!
There are varying classes of both war vehicles and weapon cases and each of these will yield a different value for you in the Marketplace, depending on the demand.
However, truth be told, you'll probably not get much success with the initial vehicle provided to you by the game; spending some money to get yourself at least decent vehicles and weapons is a necessity.
Splinterlands
Crypto Card Games are gaining huge popularity for the past couple of years and for good reason! Splinterlands is one of those games that works with HIVE Blockchain technology.
The game features automatic battles between two decks at a time, which consist of six cards. The outcome of the battles is determined by the abilities and attributes of the cards. So, quite a lot of strategic planning will go into the game!
There are two types of cards – Summoner and Monster cards. Make sure to read my previous guide on the best cards in Splinterlands.
One Summoner is chosen for each deck and it gives an additional ability to all the other Monster cards in the team. The Monster cards, also known as Units, are the ones that battle it out.
However, you'll be required to invest $10 in Splinterlands' Spellbook in order to get started. All the cards that you own in the game are NFTs and can be sold or rented.
Upgrading the levels of these cards unlocks further abilities and you can then sell these at a higher price.
The primary in-game currency is the Dark Energy Crystals (DEC), which can be earned by winning battles in the Ranked leagues and completing daily/seasonal quests. It's used for selling/renting and buying cards in the game.
There's also another governance token called the SPS. While it may not have significance right now, it's deemed to be a key element of the game in the future.
These DEC and SPS currencies can also be used in other Blockchains other than HIVE.
If Card Games are your thing, Splinterlands is definitely one you should check out. Another notable mention for the Card Games genre that you should definitely look into as well is Gods Unchained.
Spider Tanks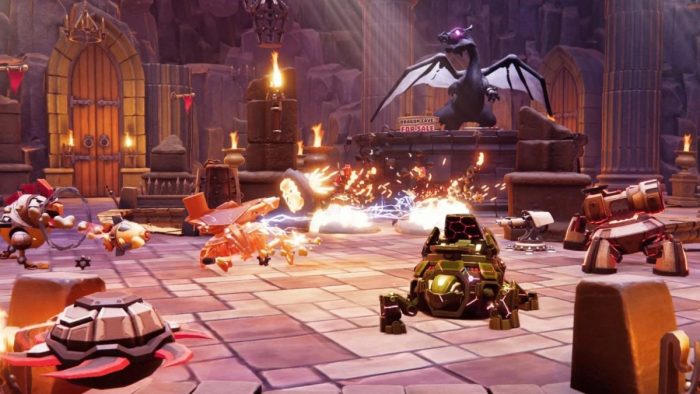 Spider Tanks is a PVP game where teams battle each other out using different sorts of Tanks. It belongs to the PVP Brawler genre and is free to play as well.
The game requires a significant amount of skill and teamwork. There are three different game modes and each consists of team-based battles.
You'll be fighting with Tanks in these battles to come out on top. You can check out our guide on Spider Tanks for useful tips that will help you ace battles!
If you are new to the game with no tanks owned, the game will provide you with a Tank, which is actually rented from another player.
The currency of the game is SILK. Coming out victorious in the battles is how you can earn SILK and then you get to upgrade your tanks using the SILK, in case you own one. Storing the SILK in your virtual wallet is also possible.
There are various roles that you can take in the game and earn SILK. You can be the Pilot, which involves taking part in battles with your own Tank or a rented Tank.
You could also be the Captain, where you would invest some money on a well-built, strong Tank and then rent it out to Pilots for battles. You'll receive a portion of SILK if the Pilot wins the battle.
The Baron is yet another role in which you'd be the owner of an entire map where the Tank Battles take place. You'll earn SILK prizes for each battle taking place; investing in the map to upgrade it will definitely bring large profits in the long run.
It doesn't end there! If you do invest in a Tank, then the Body of the Tank, the Weapons, and the Tank itself – all of these qualify as NFTs owned by you!
You can trade and sell these in marketplaces like OpenSea, with rarer Tanks yielding greater profit! Spider Tanks is still a work in progress but the potential that it has shown is quite promising and worth looking into!
Axie Infinity
The last game on the list is from the Creature Battler genre. Running on Ethereum/Ronin Blockchain, Axie Infinity has gained wide popularity among Blockchain gamers.
In this game, you'll be exploring and capturing small, cute Axies that are available in a wide variety. These Axies can then be used to fight other Axies and Bosses in the Adventure mode of the game as well as other players in the PVP Arena mode.
However, in order to start the game, you'll need to spend some money in order to get your first three Axies and be eligible to take part in challenges and Arena battles.
You can breed Axies and train them in order to make them perform better during battles. The rewards for winning battles are in-game coins called Small Love Potions (SLPs).
Furthermore, if you can reach the Top 50 in the Arena mode, the game rewards you with an AXS token. These tokens are more useful than SLPs as you can exchange and trade them in other Blockchain systems or stake them in Binance.
Furthermore, the Axies that you own are your NFTs as well and are eligible for sale in the marketplaces!
Wrapping Up
There are endless games available that come with an option to earn as you play the game.
Even the legitimate ones take a lot of time and grinding to earn a decent amount of money. In most of these cases, the fun of the game goes away and you give up at a point.
I won't lie, the games listed above will require some grinding on your part, but these will are quite rewarding, to say the least, and the NFT aspect of these games makes them more of a profitable investment in the long run!
If you're truly interested in earning money as you play games, 2023 is the perfect time to jump into that train and these games can be your baby steps to a life of only excitement and fun!