The Outer Worlds has been out for a while, but we're still not seeing a lot of gameplay-related mods out there. However, there are a bunch of visuals-related mods available for The Outer Worlds and today I will share the best ones with you.
These are not mods that make any actual changes to the files of the game, but are rather very impressive tweaks that make the game look a lot better and I absolutely love them. I am sure you will love too.
So if you want the game to look a lot better and offer more eye candy, we've got you here with these awesome mods/graphical tweaks. They are free to download and easy to install!
Without further ado, these are the best The Outer Worlds graphical mods you can download right now.
Subtler Worlds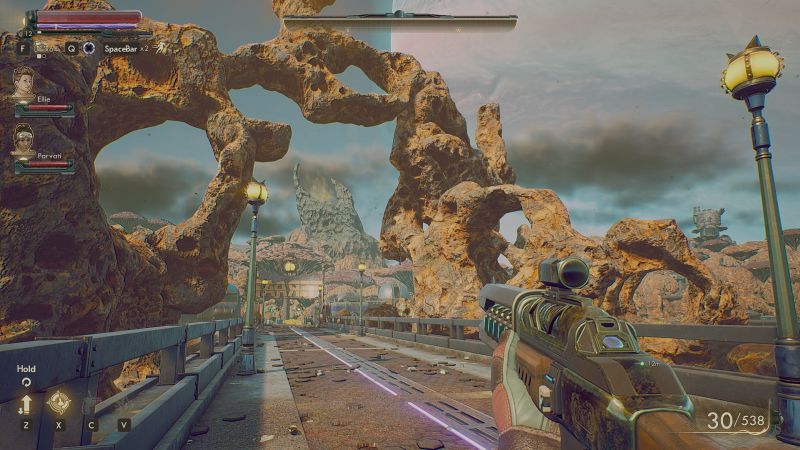 A reshade preset that is really getting the job done! It makes the game's world and its characters look a lot better, with sharper images and better contrast.
The fun thing about this mod is that I didn't really feel how blurred the graphics were until I saw this mod. Now that I've seen it, I simply can't imagine playing without it!
The official description reads: "A simple Reshade preset that adds image sharpness and makes color palette a bit subtler so it can be easy on the eye without changing overall style much."
Check out some comparison images below and download the mod here.
Cleaner Outer Worlds
If you don't like that blue filter that the game applies over everything, this mod's got you covered. It removes that, making the worlds of the Halcyon colonies look grittier and more life-like. I really like it!
It doesn't appear to do a lot more apart from that though, so you won't get the sharper images above, but the overall effect is still really nice (and it still appears that there's at least some sort of an improvement here as well).
You can download it here or just check it out for more images if the ones below are not enough:
Obsidian_ReShade
A truly complex reshade, bringing not only sharper images, but also some improved settings that make the game look a lot better.
The mod's description reads: "My preset brings "The Outer Worlds" to life by adding better colors, sharpness & hdr. My in-game graphics settings are on Ultra with the Default Gamma Setting & no Motion Blur. For V2 of my preset have your in-game gamma level set to 72% or the game will look too dark & saturated. "
As you can see for yourself, it really improves the visuals and everything looks better. You can download it here (or find out more) and check out a couple more images below:
And these would be my recommended visual mods for The Outer Worlds. These are just starting to scratch the surface and I am sure that the next few months will actually deliver a lot of impressive mods.
But until then, it won't hurt to have a much better looking game – so pick your favorite from our list above and enjoy the new experience!

Latest posts by Calin Ciabai
(see all)