Money is an essential part of progressing in Roblox Adopt Me as it will allow you to purchase new items and pets.
Participate in events to spend your bucks on event-specific items and you never know, you might end up getting some of the most valuable pets in the game.
In this guide, I will showcase the six best ways to make money in Roblox Adopt Me.
1. Select Baby Role When Starting Out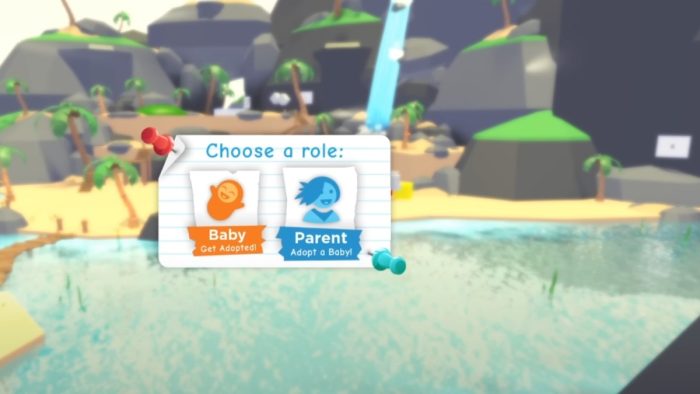 When starting out, the best way to make bucks is by selecting the baby role.
The baby role allows players to get tasks both for themselves and their pets. Compared to starting as a parent, babies start with twice as many tasks.
Since each task awards bucks, the more tasks you can get, the more money you'll get awarded for completing them.
2. Claim Daily Log-In Rewards
Roblox Adopt Me includes various log-in rewards. As long as log in daily, you'll gain access to multiple rewards, which become even more rewarding as you progress through the reward track.
3. Complete Dailies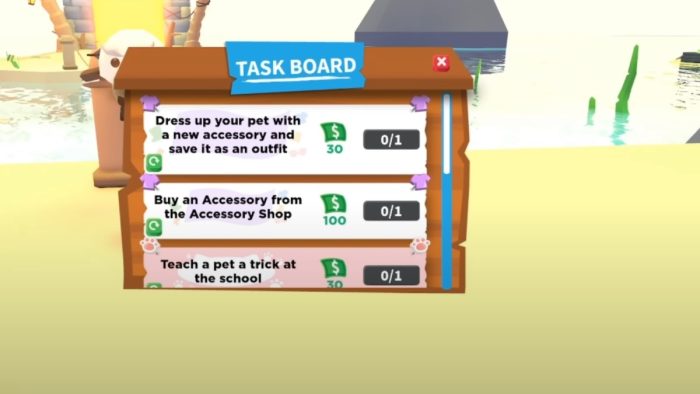 Try and log in daily to complete all daily quests from the task board. These are extremely easy activities such as changing the name or styling of your pet or buying something from a store.
It's a great and consistent way to make solid bucks in a few minutes each day.
Also, make sure to reset any of the harder dailies. Ideally, you want to complete all of them.
4. Be Patient
One main characteristic of the market Roblox Adopt Me is that prices fluctuate constantly. If an item you own isn't worth much at the moment, it may be worth waiting a few weeks or months and giving it a chance to increase in price.
For instance, almost all of the best legendary pets in the game are exclusive pets released back in 2019 and their value has increased significantly over the years.
5. Trade With Other Players
One major aspect of Roblox Adopt Me is trading pets. Thus, increasing the value of your owned pets is a great way to make money.
Try and trade your pets with something just slightly higher in value and work your way up from there.
Make sure to check out our list on the exact value of each pet and make trades that are in your favor.
6. Convert Robux into Bucks
Last but not least, there's the easy but expensive way of converting your Robux into bucks. Here are all the available exchanges.
24 Robux = 50 Bucks
95 Robux = 200 Bucks
280 Robux = 600 Bucks
650 Robux = 1,400 Bucks
1,385 Robux = 3,000 Bucks
4,600 Robux = 10,000 Bucks
However, this requires spending real money, so I don't recommend it unless it's your last resort.
Wrapping up
To sum up, these are the best ways to make money in Roblox Adopt Me.
Focus on daily activities and log-in rewards, complete any tasks that you can, be patient, and make profitable trades. If you're out of options, using Robux is also a possibility.
If you enjoyed reading this article, consider checking out our list of the best cute and funny names for your pets in the game.
What's your favorite money-making method in Roblox Adopt Me? Do you have any other methods to recommend? Let us know in the comments below.