Text based games are no longer as popular as they used to be some 10-20 years ago (yes, I am that old of a gamer) but they can still provide amazing entertainment to all ages. And today we're looking at the best text-based MMORPGs you can play.
There is something about the grinding, the community and the fact that you have to use your imagination to fully experience the game that keep text-based MMOs alive, despite the much flashier options available on any other platform.
Sure, it probably helps if you are already passionate about more old-school type of gaming like Dungeons and Dragons or similar games.
Note: If you are, make sure to check out my recommended dice sets for Dungeons and Dragons.
And if you do like text-based games, you've probably heard about most of the ones I'm going to recommend below. But still check them out as you might find something new and amazing.
It's even better if you are just planning to test the waters of text based MMOs: these are the best options you have right now!
1. Popmundo
This is the most unique game on our list and one truly unique game in the entire gaming world. I have never played anything like it before (or after) and I can only be surprised that nobody tried to copy it one way or another.
Role playing and the community itself play a humongous role in Popmundo, where you take control over your character – a nobody, living in the big world out there – and turn it into a world-renowned pop star (or a feared criminal, if that's your call).
You have almost complete freedom in the game, actually. Although music is the main theme here, you can get jobs like being a police officer and trying to catch criminals (who are also played by other characters). You can do whatever you want – nobody cares.
I have personally played this game for countless hours back in the days and ended up with some great treasures, unique items and my character was part of a world-class act that was touring the world, getting filthy rich and having fun with groupies after each concert.
I had a family, I had kids (whom I also controlled in-game) and made amazing friends there. It's something that many other games, no matter how good looking they are, can't offer.
In conclusion, I can say that words make no justice to Popmundo. It's a one of its kind game which is still going strong and has to be played. Period.
Click here to play Popmundo for free.
2. eRepublik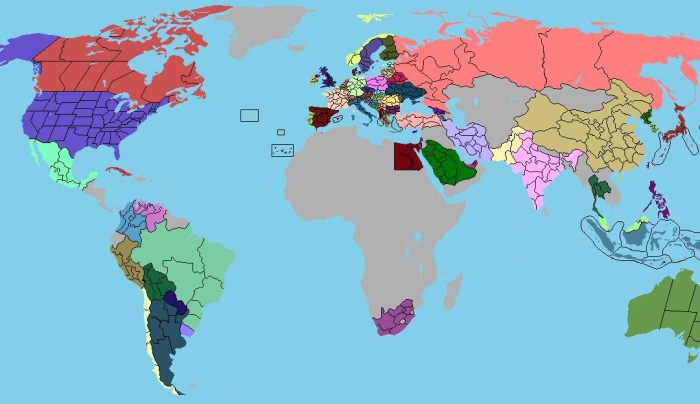 Another game that managed to pass the test of time (like all on this list). This time, we're talking about a strategy game that was extremely innovative back when it launched, with its unique concept.
You join this game also as a citizen of the world and can live the life they want – either become a financial mogul, take part in wars or do anything in between.
You can rule your country or help it defeat or conquer others, you can become a media magnate or live a simply life at your farm outside the hustle and bustle of everything that's happening around.
A really unique experience, which makes this game one of the best ones available today, even though the number of active players has been dwindling over the years. Maybe you can join and bring it back to its former glory!
Click here to play eRepublik for free.
3. Utopia Game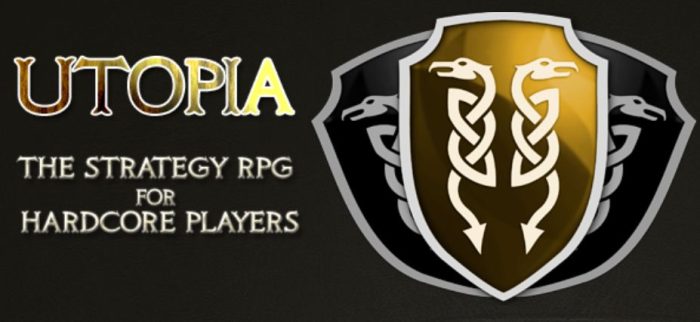 Another game that's been online for ages, Utopia offers a great combination of fast paced gameplay with hardcore strategy and RPG elements.
I actually remember setting alarm clocks to wake up at 3 AM to send new attacks as soon as my troops got home. I was the king of my province and we were at war with another kingdom… so it all made sense to me back then.
Of course, you don't have to be that hardcore in order to have fun and succeed at this game, but it doesn't hurt.
Just be warned: you might actually end up setting alarm clocks at strange hours: it can get addictive, after all these years!
So head over to the game following the link below, create your province, select your race and type and… have fun!
Click here to play Utopia for free.
4. Blood Wars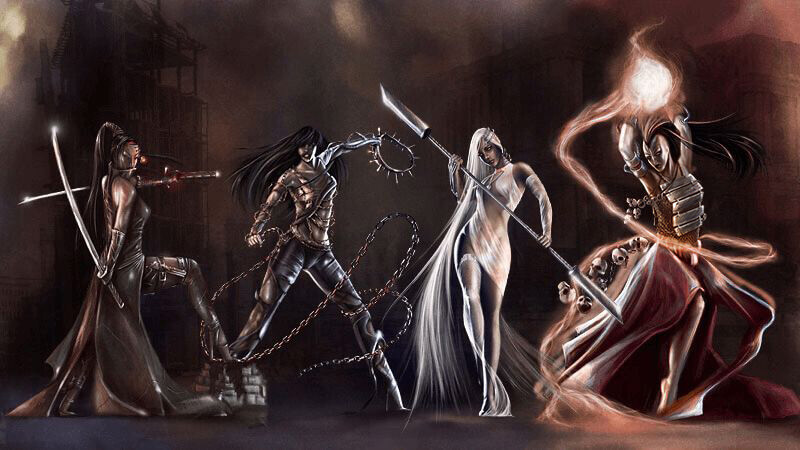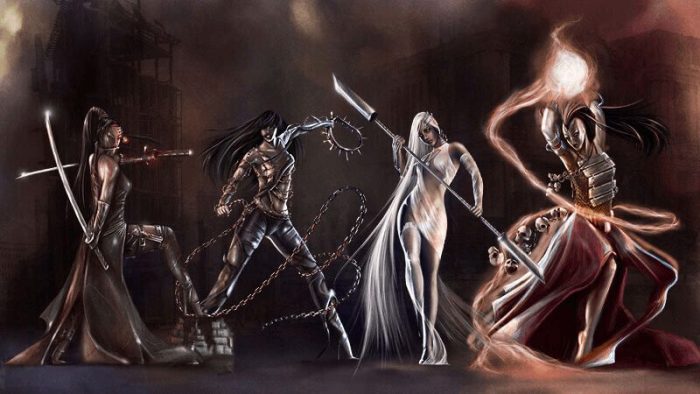 Another game that has been around for over 15 years, Blood Wars takes a more traditional route being a regular (but really good) RPG.
You're playing the role of a vampire in a post-apocalyptic world. You have to survive by growing your character, joining clans and exploring the post-apocalyptic world. It's really fun and the community is still really active.
Click here to play Blood Wars for free.
5. Omerta International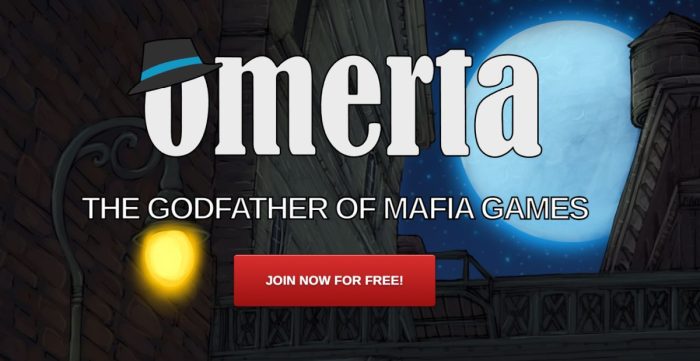 Originally known as Barafranca, Omerta International is one of the original gangter/mafia text-based MMOs out there. Often copied, the original remains the only one still active even today.
Build your ruthless gangster today in a round-based type of game, where families fight for supremacy, but also individual characters compete against each others to become the most feared crime lords out there.
There is a bit of a learning curve, but it's totally worth it. It's fun, the community is extremely active and you can definitely have a ton of fun playing this game.
Click here to play Omerta International for Free.
6. Discworld MUD
A game set in Terry Pratchett's Discworld universe can't be anything BUT amazing, right?
Well, that is indeed the case of this truly old school, fantasy-themed text-based MMORPG.
With unique elements – like the fact that there are no classes in-game, but players create their personalized characters by selecting their preferred skills from the skill tree, Discworld MUD is absolutely awesome and extremely rewarding.
Definitely an amazing choice for D&D fans out there, who want to experience a new world and have plenty of fun.
And if you're the more visual type, I won't mind. You can actually go ahead and check out the best D&D-themed games on Switch right now.
Click here to play Discworld MUD for free.
7. Basket Pulse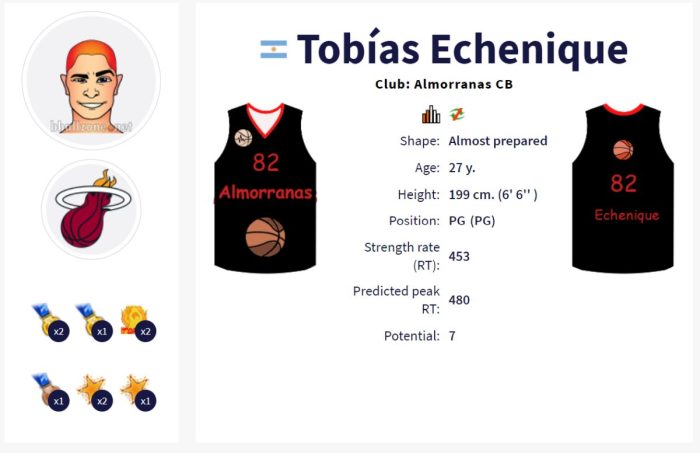 I've spent months playing various text-based sports games and I find them extremely enjoyable. Basket Pulse is by far my favorite – a really solid basketball simulation game, all text-based.
It does know how to tickle your ego, as you can create a young wonderkid with your name and see him grow into a world superstar.
You get to manage your own basketball club and complete against others in your goal to supremacy. The best part is that you don't have to be online at specific times in order to play your games, which is a good advantage nowadays.
Fun, lightweight but still offering a lot, this is a solid text-based MMO that is a must play by anybody who loves basketball!
Click here to play Basket Pulse for free.
8. Manager League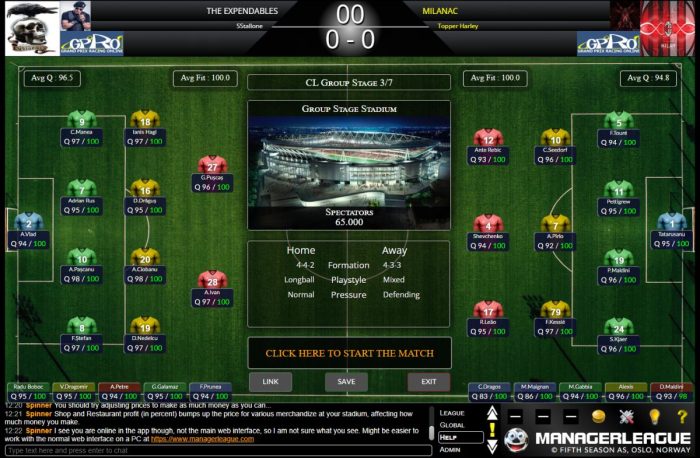 You can't have a basketball text-based MMO without recommending a football (as in soccer) game, right?
Well, Manager League is your best choice in my opinion. Not only that it uses real life players, so that you can manage some of the real superstars of today's football, but it's also a very in-depth game offering plenty of tactical options and customizations.
It's really fast paced, with each season lasting around one month, which means that you have to be pretty active in order to succeed. Not a big problem – you're probably spending the entire day in front of a computer anyway!
Click here to play Manager League for free.
9. Gemini Station
If you are a Sci-fi fanatic, then Gemini Station should be your text-based MMORPG of choice.
Here, you get the chance to build your dream spaceship and customize it to your liking (and to serve your goals). You can roam the universe as a trader, a spy and even a pirate, completing missions and having fun with and against other players.
Click here to play Gemini Station for free.
10. Torn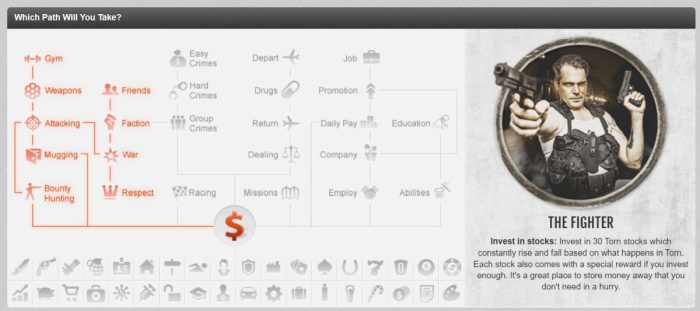 Also referred to as Torn City (since that's the name of the place where the action takes place), this is a gritty, exciting, real-life based MMORPG.
A life sim of sorts where you can be whoever you want (with a focus on crime and deception, of course), with the only goal being that of living your best life by earning respect and heaps of money.
The actual role playing elements (via player interactions/forums) are not as high as those in Popmundo and they grittier approach don't offer as much variety, but the game itself is really good and worth trying.
Click here to play Torn for free.
11. Titan Conquest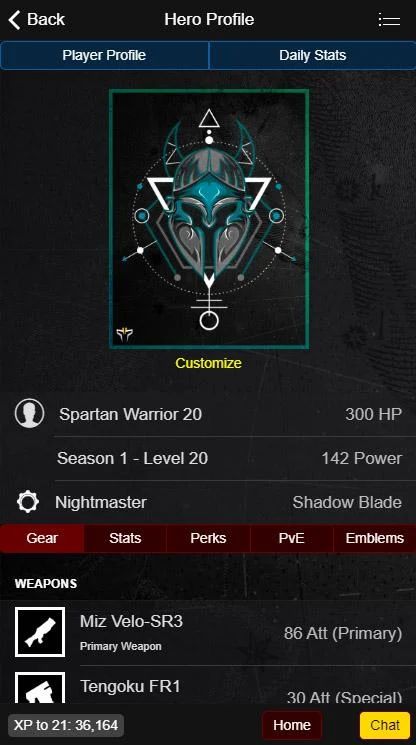 A mythology-inspired text-based MMORPG, Titan Conquest is probably the younger game on our list – but still one that has a lot to offer, including a solid player base.
The fantasy theme works well in the game, even though the action takes place in the mid 2300s. This is when the Gods of Olympus have returned on earth and human kind must survive – with your help.
Build your character up, battle creatures and other characters and have fun!
Click here to play Titan Conquest for free.
12. DragonRealms
Last but not least, we have the oldest text-based MMO on this list and probably one of the oldest games still running.
Released all the way back in 1996, DragonRealms stood the test of time and is still popular after all these many year.
Probably difficult to learn if you're completely new to the game – but totally worth it, since there are still many of the original players enjoying the game.
Set in a fantasy world where amazing beasts roam the land, the game offers you complete freedom to create various characters and explore/do anything you feel like doing.
You can only imagine how massive this games is – and how many secrets are there – after being life for so many years!
Click here to play DragonRealms for free.
Conclusion
Even though text based MMORPGs are not as popular as they used to be back in the days, they can still offer a lot to both younger and older players.
I hope that this list of the 12 best text-based MMOs you can play today will help you find (or rediscover) at least one or two games that you will fall in love with and play for years to come.
If you have other recommendations, don't hesitate to let us all know by commenting below.