In Disney Dreamlight Valley you will be meeting up with almost all of the famous Disney Characters. As you might guess, some or good, and some are evil.
Stay tuned to find out where is Ursula and what type of character she is.
Ursula comes from The Little Mermaid Disney film. Even inside the film, she is an evil character that double crosses everyone, so keep a third eye open when interacting with her.
She is not a land character and you won't be able to interact with her as you would with the other Disney characters.
But she does have some rewards that she offers if you level up her friendship status with her. So in the long run she's a pretty cool character.
In this guide, I will be showing you where is Ursula in Disney Dreamlight Valley and how to find her. Also, I will show you how and where to use the Crystal Key. let's get started.
How to Find Ursula in Disney Dreamlight Valley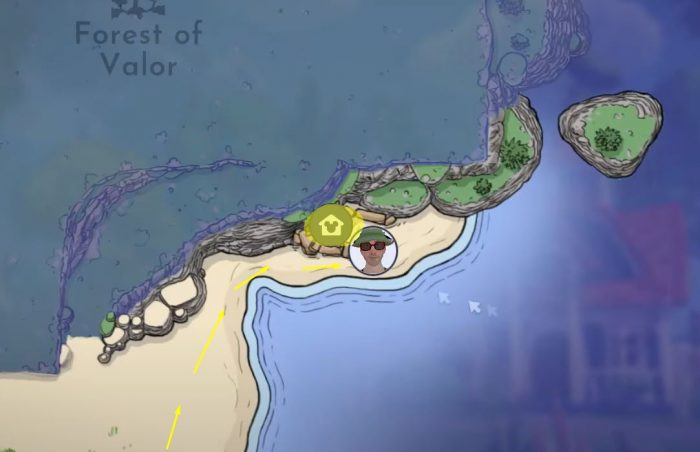 Ursula is very well hidden on the world map and if you are a beginner player you might have a hard time finding her.
That is why she is very problematic to find. You will go hours around the place not finding her. The main reason for that is that she's hidden in a cave.
You will need to go to the very top right corner of the Dazzle Beach. You will follow the shoreline all the way until you get to this little corner with caves.
When you look on the left side of this cave you will notice a blue-looking cave almost with a lantern in front of it.
You can enter this location with Ursula inside simply by walking forward. Then you will walk around the cave and you will find her on your right.
How to Place Crystal Key at Dazzle Beach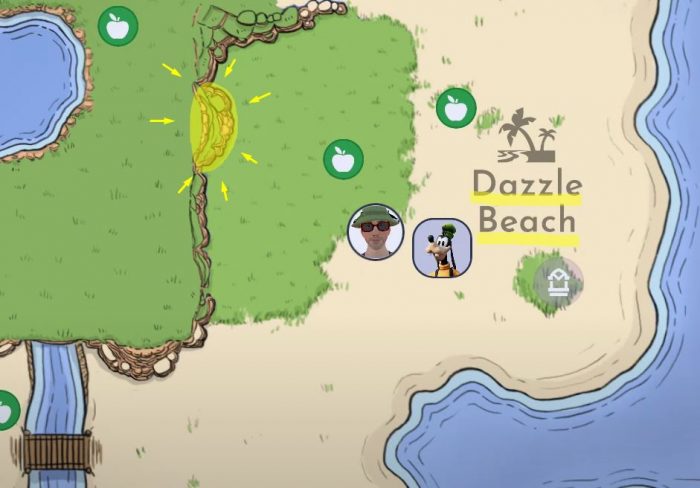 Crystal Key is an item that will be given to you at the end of the story quest "With Great Power" which takes place in Disney Dreamlight Valley.
To get to this stage in the tale, you, the player, have to complete the quest "Friendship Is Everything," which requires you to achieve Friendship Level 5 with three different Valley Villagers.
After this has been completed, a new biome known as Dazzle Beach will be unlocked for you to explore.
To reach here, you must use the route that is located to the east of Peaceful Meadow.
When you will arrive at this location, you will find Ursula hiding in a cave and get her Crystal Key. This key must be used on Dazzle Beach, which is located inside Disney Dreamlight Valley.
Simply enter, and you will be presented with a window from which to choose an item from your inventory for usage. If you choose the key, you'll be able to enter the building.
To get this key you will of course have to have found Ursula before.
How to Solve the Riddles of Ursula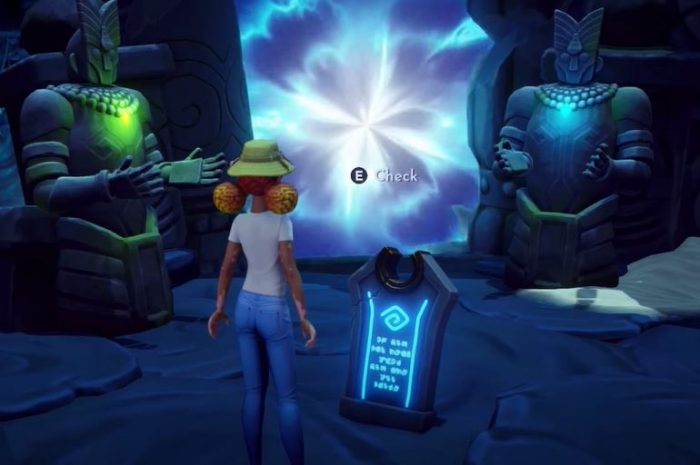 Ursula will give you a Crystal Key, which you will need to open another cave and get the Orb of Power from inside it. This will help you get her out of there.
In the cave, your path will be blocked by three magic gates. To get to the Orb of Power, you will need to solve three puzzles, one for each gate.
First Puzzle of Ursula
For the first puzzle, you'll need three Gems: a Peridot, an Aquamarine, and a Garnet. Make sure you have the Pickaxe to mine the Gems.
Once you have the necessary Gems, go back to the cave and put the Peridot Gem on the Green Statue, the Aquamarine Gem on the Blue Statue, and the Garnet Gem on the Red Statue.
If you do this, the magic barrier will disappear, and you can move on to the next puzzle.
Second Puzzle of Ursula
For the second puzzle, you have to plant three crops in front of the three statues in the right order.
The carrot is the "Underground," the wheat is the "Gold and Brown," and the tomato is "Red and Round."
In the Peaceful Meadows, you can get carrots and wheat. You have to go to Dazzle Beach to get tomatoes. At Goofy's stands, you can also buy seeds for carrots, wheat, and tomatoes for Star Coins.
Third Puzzle of Ursula
For the third and final riddle, you'll have to make a dish with all of the food recipes that are listed in the quest task.
If you don't have the recipe for "Veggie Pasta," you can find it in a chest by breaking the rocks nearby.
You can probably figure out that the "Veggie Pasta" uses all three of the things you just got. Cook and eat the dish to open the last magic gate.
From here, all you have to do is go outside, pull out your fishing rod, and get the Orb of Power from the back nearby.
Now, leave the cave and put the Orb of Power on a nearby stone pillar. Ursula will be freed if you do this.
And there you have it! Now you know where to find Ursula and how to unlock her. Congratulations! Let's see what else you can do with Ursula.
How to Increase Friendship Status with Ursula
Ursula will provide you with some rewards if you level up your friendship status with her. That is why I recommend you gift her one of these gifts.
She will be very happy when she sees these!
Vegetarian Pizza
Blue Marsh Milkweed
Mushu's Congee
Shake
Purple Bell Flower
Gazpacho
They keep changing daily but these are the best gifts that you're supposed to give her. Giving her some of the food recipes is always helping too!
Also doing the quests that she gives you will increase the friendship status to a whole new level. There are 2 quests that she will give you in total.
Rewards from Ursula in Disney Dreamlight Valley
As you level up the friendship status she will reward you for being such a good friend. These are the level-ups you get from her.
Level 2 – Clothing Item
Level 3– Design Motif
Level 4 – 500 Star Coins
Level 5 – Decorative item
Level 6 – Design Motif
Level 7 – 1000 Star Coins
Level 8 – Decorative item
Level 9 – Design Motif
Level 10 – Clothing Item
Conclusion
That should be everything about how to find Ursula on the map. Once you get to her she will give you a couple of quests that you will need to do.
Be careful with her, from the looks of it by the quests and tasks that she will be giving you she must be up to no good. It is Ursula after all!
But without spoiling anything, I recommend you find her and do whatever she asks of you.
I hope that this guide has provided you with the knowledge of where is Ursula in Disney Dreamlight Valley. Have fun interacting with her!
Latest posts by David Mickov
(see all)