There are over 20 weapons to choose from in The Last Spell and finding the best one can be tricky.
The best weapons in the game combine high damage, big AoE, and solid utility and skills to help you defeat enemies quickly.
In this guide, I will list the five best weapons in The Last Spell and explain what makes each of these weapons amazing.
Best Weapons in The Last Spell
Overall, every weapon can be useful in The Last Spell once players have managed to get the best gear after wave 10.
However, this list focuses on the best weapons that will help you survive during waves 1-7, where you'll have to rely on the weapon's raw power and won't have any overpowered gear to help you.
Without further delay, let's examine the five best weapons in The Last Spell.
5. Power Staff
The Power Staff has the highest damage of all magic weapons while also being able to attack a large AoE.
The only setback is that it has a fairly small attack range. However, with some movement speed equipment, players will be able to move in, damage enemies, and then move back without getting attacked.
4. Shortbow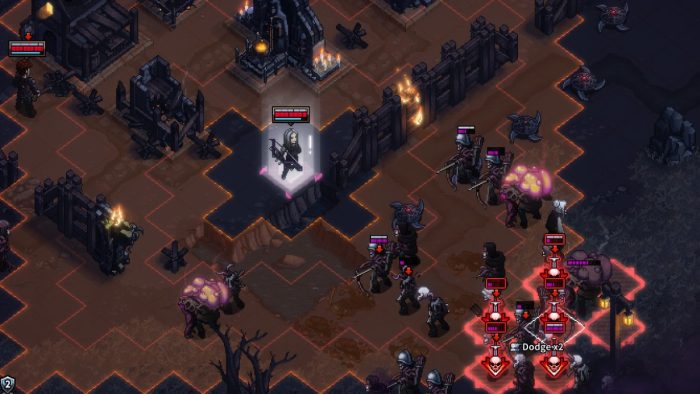 The Shortbow features great damage and can hit an exceptionally large area. While it has a smaller range compared to the Longobow, it hits a bigger area, which is more important when dealing with hordes.
The only issue is that it lacks single-target damage. However, as long as players focus on upgrading the weapon's single-target damage, the Shortbow can become one of the best weapons in the game.
3. Tome of Secrets
The Tome of Secrets has everything you need for a character: high single-target damage, amazing range, and great AoE.
Additionally, it can reduce the resistance of tankier enemies and allow you to one-shot almost any foe.
Of course, it can become even stronger when upgraded and it's always recommended to have it on your team.
2. Druid Staff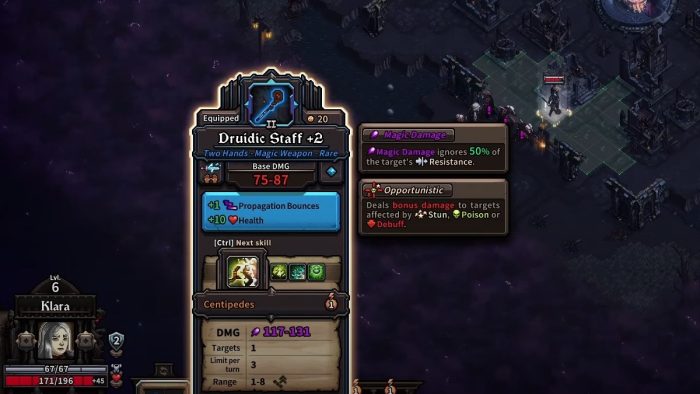 The Druid Staff combines high AoE and single-target damage with amazing overall utility.
It features various poison and debuff skills that allow you to weaken enemies significantly. Combined with the Tome of Secrets, this is one of the strongest weapon combos in the game.
Weak enemies with the Druid Staff's debuffs and then one-shot them with the Tome of Secrets.
1. Two-Handed Axe
The Two-Handed Axe has everything the previous weapons have but also doesn't cost mana. Its Super Skin skill allows it to hit up to 12 enemies for massive damage without costing any mana.
Additionally, while it's a melee weapon, its Leap ability allows players to get close to enemies, cast their damage AoE skills, and then move back.
Additionally, melee weapons have some extremely strong perks, so upgrading this weapon can make it even better.
Wrapping up – Best Weapons in The Last Spell
In conclusion, the best weapon in The Last Spell is the Two-Handed Axe, with the Druid Staff and Tome of Secrets following right after it.
These weapons come out on top due to extremely high damage, big AoE, and solid range or gap closers.
What's your favorite weapon in the game? Do you agree with this tier list? Let us know in the comments below.
Now that you've decided on the best weapons to use, consider also checking out our guide on how to get more Heroes in the game.