There are 15 fruits in Roblox Fruit Battlegrounds and finding the strongest ones is important if you want to start winning fights.
Each fruit offers different traits in terms of high damage, great AoE, amazing range, or rapid skills and the best fruit will depend on each player's gameplay.
However, some fruits have managed to shine over others due to having a bit of everything with almost no drawbacks.
If you're interested in other Roblox games, consider checking out our tier list of the best weapons for Roblox Blox Fruits.
In this article, I will list all fruit in Roblox Fruit Battlegrounds starting from the worst and leading to the best fruit in the game.
15. Barrier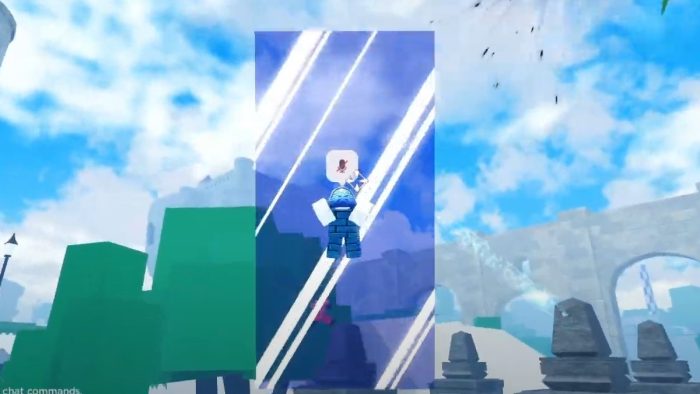 The barrier fruit, as its name suggests, is only good for defensive purposes. While it has decent range and damage, its skills are inefficient for being on the offense.
Unless you've got a very specific strategy in mind, I recommend avoiding this weapon.
14. Chop
Chop is only good for close-quarter's combat and even in this area, there are better options.
With low damage, high cooldowns, and a low range of skills, Chop is one of the worst weapons in Roblox Fruit Battlegrounds.
13. Sand/Suna
The Sand fruit utilizes close-range AoE attacks with great damage and can take down opponents with ease.
However, its extremely high cooldowns make using it fairly hard. Missing a skill can easily be punished by an opponent who knows what they're doing.
12. Smoke
The Smoke fruit combines decent damage overall with low cooldowns on its skills.
However, its combos are plain bad and I highly recommend avoiding this weapon if you're interested in chaining attacks.
11. Dark/Darkness/Yami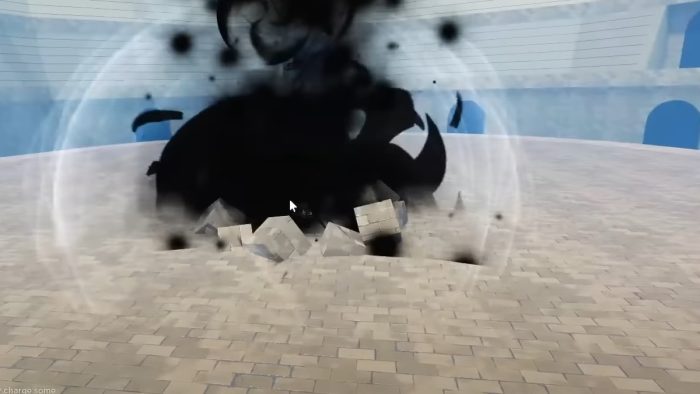 The dark fruit is a fruit that offers mediocre damage and challenging combos. As a high-risk, low-reward type of weapon, the Dark fruit's only great point is its solid range and AoE.
10. Bomb/Bomu
The bomb devil fruit combines great damage and amazing AoE. However, it has an exceptionally slow charge time and consumes a lot of stamina.
9. Ice/Hie
Ice is one of the few fruits that can freeze enemies. Due to its amazing CC capabilities and great combo potential, Ice is an overall solid choice.
However, it lacks in terms of damage and it can be hard to master.
8. Paw
Paw offers great combo potential in the game, allowing players to chain combos almost infinitely since it can keep spamming paws.
However, it's a fairly new weapon that is exceptionally hard to use and most players haven't found their way around it yet.
7. Rubber/Gum
What the rubber fruit lacks in terms of damage, it makes up for with amazing combos.
It has amazing combo potential with the drawback of being exceptionally hard to use. It's a high-risk, medium-reward weapon that can be great only at the hands of the most experienced players.
6. Magma
Magma offers high damage, AoE skills, and great CC but falls a bit short due to high skill cooldowns and low range.
For close-range fights, however, the magma fruit is a great choice.
5. Flame/Mera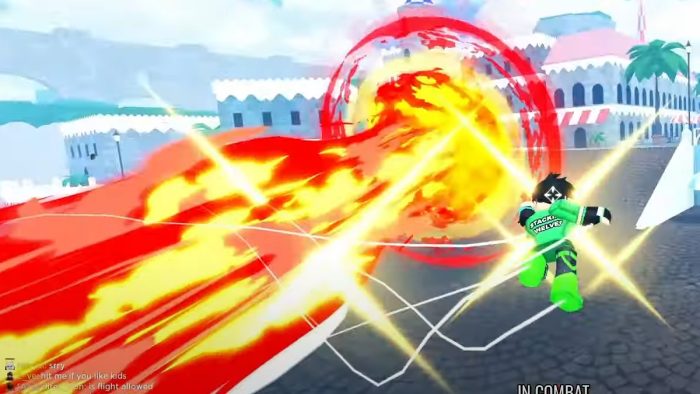 The flame is considered one of the bests weapons in the game due to its amazing damage and range. It can take down opponents from afar.
However, its projectiles are fairly slow, which stops it from being the best fruit in the game.
4. Phoenix
Phoenix is a newly released fruit that shines due to great combos and chain damage.
Its overall damage makes it an amazing addition to Roblox Battlegrounds. However, it's fairly new, so its tier might change in the near future when players start mastering it.
3. Light
The light fruit has the unique effect of allowing players to fly and stay up in the air while harassing the opponent with skills and easy-to-use combos.
The only thing that stops it from being the best weapon in the game is its fairly high cooldown timers.
2. Gravity
Gravity combines phenomenal damage with a massive AoE and the added effect of knocking back opponents.
Its only setback is that it's fairly tricky to use and chain combos with.
1. Quake
The Quake devil fruit combines great damage, solid combos, and amazing overall AoE damage.
In addition, the majority of its combos are easy to use, thus making it an optimal choice for newer players.
With a bit of everything, the Quake devil fruit is considered the best fruit in Roblox Fruit Battlegrounds.
Wrapping up
This sums up our devil fruit tier list in Roblox Fruit Battlegrounds regarding the best weapons in the game.
While I recommend trying out each fruit first before deciding on your favorite one, if you want to go straight for the best try Quake, Gravity, Light, Phoenix, and Flame.
Also, if you're a fan of Roblox Adopt Me, consider checking out our guide on the value of the pink cat and neon pink cat pets.
What's your favorite weapon in Roblox Fruit Battlegrounds? Would you rank any weapons differently? Let us know in the comments below.