The gaming world is evolving with a new competitive scale and fans have multiple ways to enjoy their favorite games; eSports online betting. Competitive gaming is a great trend that is revolutionizing the gaming industry for all consoles and devices.
The state of Michigan posted gambling revenues of just over $4.5 billion last year, suggesting that Michigan online gambling, and all it has to offer, can more than hold its own with traditional console games.
The Sony PlayStation 5 only just released in November so its inventory of games obviously isn't as strong as the PS4.
Still, there were quite a few gems released for Sony's new console in just these first three months. If you were lucky enough to get a PS5 at launch or in the holidays, here are some of the best games you can play for it.
Marvel's Spider-Man: Miles Morales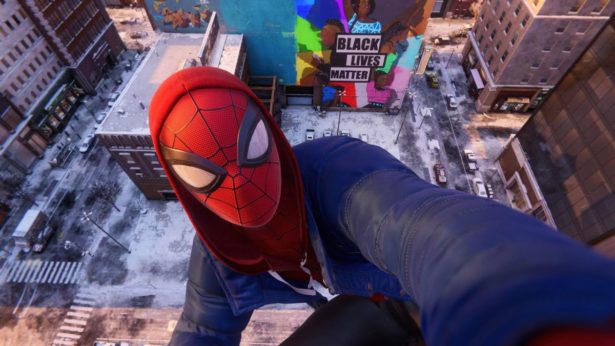 If you're picking up a PS5, you need to own Marvel's Spider-Man: Miles Morales. It's an impressive showcase for the platform, even if it's also launching on PS4.
The performance of ray tracing makes the city of Manhattan feel more dynamic and reactive than ever before, with minimal impact on performance.
If ray tracing is not your cup of tea, you can play at a seamless 60fps with visuals that still pack a punch.
Sackboy: A Big Adventure
Sackboy: A Big Adventure is a classic launch title for the PS5. It's beautiful, innovative, and friendly to all manners of players. Despite its easy-going essence, there's still a solid platformer here that is absolutely shattering with clever ideas.
It's a playful affair that ticks all of the boxes you'd expect while adding a modest dose of surprises into the mix, which was more than enough to hold my attention across its selection of alluring worlds.
Assassin's Creed Valhalla
Assassin's Creed Valhalla is an outstanding RPG experience, with the hand-to-hand combat among the best in Ubisoft's franchise. Stealth has sadly taken a backseat, which feels very uncommon for a Creed game, but the epic-scale battles and modern RPG mechanics more than make up for such shortcomings.
The best part here are the multiple Game of Thrones-esque stories that take place in Medieval England, which scratch that desire for devilish schemes and shocking, bloody twists.
Bugsnax
Bugsnax is a strange, satisfying, and thoroughly interesting journey into another world – one that's never hesitant to embrace its stranger side even if it means leaving your mouth agape in amazed confusion.
While the act of catching and eating Bugsnax is a joy, the finer characteristics of Young Horses' latest outing comes in its story and characters.
Let us know which other games for the PlayStation 5 really take advantage of the improved specs Sony's console is offering.