Esports is one of the hottest pop cultures all over the world. It is also viewed as a kind of new sport, and players compete with each other with online computer games including the classic game series and recent online game titles.
Betting on esports is huge right now. This relatively new type of sports betting got off to a slow start, but it has attained a lot of traction over the last couple of years.
The growth has been so explosive that Delaware online gambling report estimated that the global esports betting market will be worth nearly $30 billion by the year 2021.
There are a large number of professional esports players who play in a team or are sponsored by companies.
In addition to the expanded professional players, esports have got much more popular recently partially because of the large number of viewers who enjoy watching them play the games on the online game streaming platform such as Twitch and YouTube.
Then, which esports game is the best for you to watch or play now? Here is the list of the best esports games in 2021 for both beginners and advanced gamers.
Valorant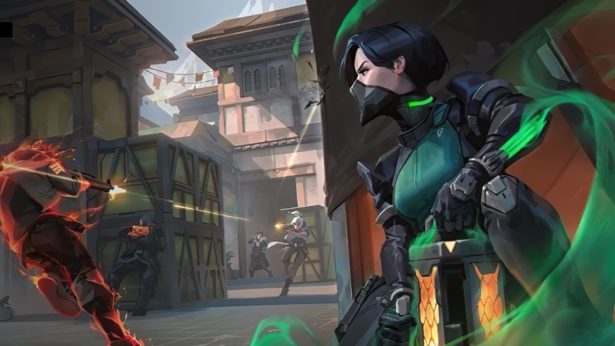 Plausibly the safest call anyone could make, but there's no question that Valorant justifies being on any list of up-and-coming esports in 2021.
Riot Games' new shooter has pulled professional players away from other classic titles like Counter-Strike: Global Offensive and Overwatch, and has already seen the commitment from most of the major esports teams.
Hearthstone
Blizzard's Hearthstone is compatible with the phrase 'mobile CCG' for good reason. It's one of the most elegant mobile card games ever.
It holds its status as the industry leader even as other card games have entered the mainstream. None have continued as long and performed as strongly as Hearthstone.
League of Legends
League of Legends has earned a reputation for being one of the most competing MOBAs around, featuring fast-paced gameplay and over 140 Champions broken up into five distinct classes.
Given the game's been around for about a decade, it's player base has varied over the years, however, it remains one of the most streamed games on Twitch and YouTube, a firm indicator of its popularity within the competitive scene.
Counter-Strike: Global Offensive
Nine years since the launch of CS:GO and it has maintained its position as one of the top esports games in the world, with regular updates to the game, a fruitful market in weapon skins and knives, and a flurry of events every year.
There are over 20 million players all over the globe as of August 2020 according to the official website.
And these would be our favorite eSports games for this year. Do you have other favorites? Let us know by sharing your thoughts below.