Potion Permit is not an easy game! Proof for that is the very first mission that you must complete, which involves finding a Jasmine – which proves to be a bit more difficult to find than one would anticipate.
But worry not – I'm here to help you quickly find the flower, so you can focus on other important things, like building up your relationship with other characters.
Potion Permit: Jasmine Location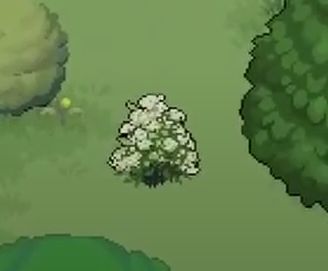 The easiest way to find the Jasmine in Potion Permit is to teleport (or navigate) to East of Meadow Range and keep going East (right).
When you reach the larger opening, go North (Up), then follow the road to the West (left). You will find at least a few Jamine flowers before reaching the small pond there.
I know it's all a lot easier when seen on the map, so here is the minimap location of Jasmine.
(You will probably have to go a bit more to the left to find some, but I found them right on the marked spot too)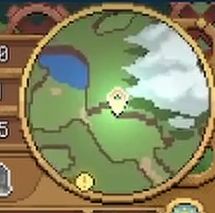 And here is the larger map, showing you where to teleport and then the route to the opening with the small pond (right above the East of Meadow Range marker on the map below):
Note: Later on, as you explore, you will unlock a new teleporter that's closer to the location of the Jasmines, but this one will probably be more helpful early on in the game.
No matter which route you pick, though, the Jasmine plants will be in the same location.
And this is it! This is where you can find Jasmine so hopefully you won't end up wasting an hour (or more) like I did, searching for the flower.
Wrapping up
You know now the location of the Jasmine plants in Potion Permit, but if somehow it's still unclear where to find them, let me know!
If not, make sure to keep reading my guides for the game, like the previous ones on how to feed your dog or the one detailing the save game mechanics of the game.