There are plenty of sandwiches you can make in Pokemon Scarlet and Violet, as long as you know the ingredients needed – and you have them. Today, we're going to learn how to make a Dragon Type Shiny sandwich in Pokemon Scarlet and Violet.
Despite being a mouthful, the sandwich itself is really easy to prepare. All you need to make the Dragon Type Shiny Sandwich in Pokemon Scarlet and Violet is One Avocado and Two Salty Herba Mystica. This one will boost your encounter rates with Dragon-types Pokemon.
UPDATE: There are more recipes that can be used to create the same type of sandwich! I am discussing them all in the in-depth section below so make sure to read on if you want some alternatives.
If you want to get a bit more in depth and find out everything there is to know about the Dragon Type Shiny Sandwich recipe, its powers and all there is to know about it, read on!
Dragon Type Shiny Boost Sandwich in Pokemon Scarlet and Violet
You don't need to unlock the recipe for this type of sandwich (or any sandwich of any type, actually). The trick you can use to learn how to make any type of sandwich is to enter any in-game restaurant and talk to the chef NPC that allows you to unlock recipes: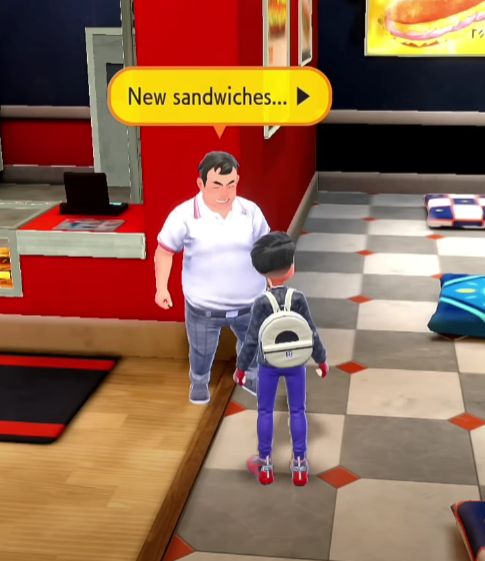 This guy is the same in all restaurants throughout the game, so it doesn't really matter where you go.
Now, once you talk to him, you will get a chance to take a look at all the sandwich recipes you can unlock. The nice thing is that the game shows you the ingredients required to make that type of sandwich and you can write them down.
Finally, with the ingredients for any sandwich saved, you can choose to create a custom sandwich, use the required ingredients and you will get it! Really easy and nice – and this is the method we'll use to craft the Dragon Type Boosting Shiny sandwich in the game.
This way, you can boost your chances of getting more dragon encounters and get some of those amazing New Pokemon in the game.
Dragon Type Shiny Sandwich Recipe
All you need to create this sandwich is one Avocado and two pieces of Salty Herba Mystica. Place them carefully on your loaf of bread and you will have your sandwich ready!
IMPORTANT: You are not able to craft any type of Shiny Sandwich until you unlock the Sparkling Power Sandwich in the game. This is the generic "Shiny Sandwich" that increases the chances of encountering shiny Pokemon.
Once you have unlock the Sparkling Power Sandwich, you can craft any of the dedicated Shiny Pokemon boosting sandwiches, including the Shiny Dragon Type sandwich.
The Avocado is really easy to get: you can find it in supermarkets that sell ingredients throughout the game. From there, you can get Peanut Butter in Pokemon Scarlet and Violet and all sorts of other basic ingredients.
The Salty Herba Mystica is a bit more difficult to get. I'll have a guide for it soon, but the short version is that you can get it from 5-star and 6-star Tera Raids.
These are pretty tough and the drop rates are low – but you can read our guide on how to start a raid in co-op in Scarlet and Violet to make things a bit easier.
Update [New Recipe]
There are a few other alternatives that you have to the main recipe recommended above. I came upon it while watching YouTube and all credit for the new recipes goes to Papa Jefe.
Now, while he did find a few other ways to make this sandwich, just one passes as a solid alternative, because the other require more ingredients. But your alternative is below:
1 Avocado + 1 Salty Herba Mystica + 1 Spicy Herba Mystica
I will make sure to update this article if I manage to find new recipes that make our life easier at getting this item. If you find others, don't hesitate to share the recipes below.
What does this sandwich do?
You probably know this already since you're looking to learn how to make it, but in case you don't, here is how these types of sandwiches work:
They increase the chance of you encountering a specific type of a Pokemon. In this case, we're talking about increased chances of encountering a Shiny Dragon Pokemon.
Have in mind that after consuming one sandwich of this type, you will only get the boost for that particular type of Pokemon and not others. Also, these are not stackable and you can't consume more to increase chances for al Pokemon types, for example.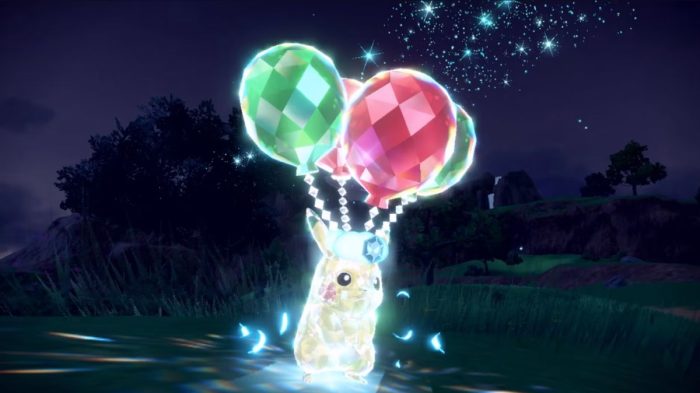 So make sure to choose wisely the type of shiny pokemon you want to go after, as those Herba Mysticas are pretty rare and difficult to get!
Conclusion
These advanced sandwich types are really difficult to obtain, not just because you have to beat the game first in order to unlock the base Sparkling Power Sandwich, but also because the ingredients themselves are so hard to get.
But hopefully this guide taught you everything about crafting the Dragon Type shiny boost sandwich in Pokemon Scarlet and Violet, so you can start collecting those ingredients.
If you're curious to find out the recipes for all the other shiny boost sandwiches in the game, check back often as we'll publish them as soon as we have them! (Like the recipe for the Ghost-Type Shiny Boosting Pokemon that I just published).