If you're looking for ways to play Genshin Impact on your Mac – no matter if we're talking about a traditional iMac or a Macbook – I am here to help.
In this article, I will show you how to download and play Genshin Impact on Mac and enjoy this popular game like you could on any other platform.!
Without wasting more time, let's power up your Mac and explore Tevyat!
How to Download & Play Genshin Impact on Mac?
Genshin Impact is a free-to-play MMORPG game that has grasped players' attentions with its intriguing storyline and amusing gameplay mechanics.
As you probably already know, it isn't directly available for download on Mac. miHoYo developers haven't optimized Genshin for Mac as of yet, and we don't know how that's going to change in the future. But, why wait for that?
There are multiple alternate approaches that you can take in order to play the game on your Mac. There are lots of other gamers, just like you, who are struggling to play Genshin Impact and other games on their Mac.
We'll take a look at the different ways you can pursue to play Genshin Impact on your PC. I'll discuss the pros and cons of each method and then move on to their implementation in Mac.
Windows 10 Bootcamp
The first method I'll discuss about is implementing the entire Windows 10 Operating System on the Mac itself! You'll basically be creating a Windows 10 partition in your MacOS storage.
You can play Genshin any time you want through this method, without having to worry about being connected to the Internet all the time.
It's important to note that this method will only work for the older versions of Mac that use the Intel chips as processors, and not the M1 processors. The newer M1 processors aren't optimized by Apple to work with Windows 10.
Furthermore, the installation process may be quite arduous as it involves a lot of steps and will take up more than 50GB off of your MAC storage.
Compared to the other ways of playing Genshin, the graphical aspects are similar to that of a low-end PC, and isn't up to par.
Setting up the Bootcamp and Installing Genshin Imapct
The first step of this method is to install the Windows 10 Bootcamp in your Mac.
Firstly, you'll need to browse to Microsoft's official website and download the ISO file for Windows 10. It's free to download and the user-friendly interface should ease the process. Make sure you download the 64-bit version.
Next, open up the Bootcamp Assistant on your Mac and locate the Windows 10 ISO file you just downloaded, if it's not done automatically already.
You'll need to create a Windows 10 partition of at least 60 GB, since Genshin takes up 30GB by itself.
To increase the allocation space for the Windows OS, click on the small dot that you see between the two OS sections and drag it to your left.
Clicking on "Install" should successfully set up the Windows 10 OS on your MacOS.
After the installation is done, the Windows 10 animation comes up and you'll need to wait for a while more as the necessary software are downloaded.
Various prompts will need your input as well, which you can give as per your requirements. When you're asked for the Activation Key, you should skip it for the time being.
There will be additional downloads once the Windows OS is up and running. You'll also need to open the "Apple Software Update" application from the Start menu and update the complementary software.
While most of the Windows software are updated automatically, make sure there are no pending updates so that the system works smoothly.
After that, activate your Windows by navigating to the "Activation" menu in the "Settings" application. Simply clicking on "Go to Store" should help you purchase a valid license key.
Finally, you should browse to the miHoyo website with the Microsoft Edge browser. After you've created an account, you can simply download Genshin Impact for Windows 10, without any hassle.
Just like you'd install on a normal Windows PC, open up the installer and follow the prompts to set up Genshin Impact on the Windows 10 partition of your Mac.
The game should run smoothly once you open it after installation.
Parallels
Next up on my list is the Parallels software that does something similar, like the Bootcamp.
However, it has significant advantages over the Bootcamp in that the gameplay smoothness and graphical aspects are much better.
The installation process isn't as complex and lengthy as the Windows 10 Bootcamp either, and to make it even better, Parallels is optimized for both M1-chip and Intel-chip processors.
You do need to pay a yearly fee, however, in order to keep using the service of Parallels.
Installing Parallels
The software can be quickly downloaded from Parallels official website. Download the Free Trials first, so you can check it out and see if it fits your purpose. You get about 14 days for the trial.
Open up the "Installation Assistant" to set up Parallels on you MAC. Select the parameters according to your requirements and the Windows should be set up in no time.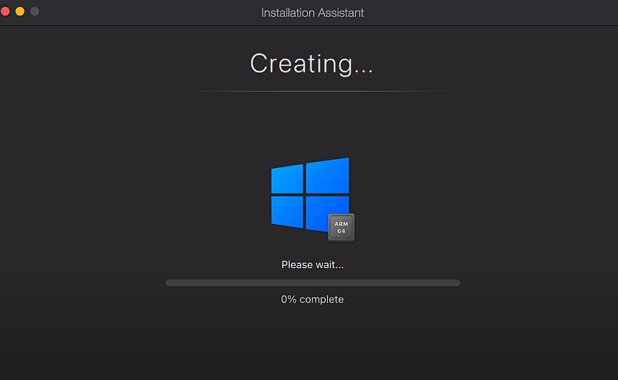 You may need to download and install additional packages and software, depending on your MAC's processor, such as the Windows Insider Program. Make sure you follow the prompts correctly for correct installation.
Once installed, you can search up "Parallels Desktop" on your MAC and open up the Windows 10 screen; it works just like emulators.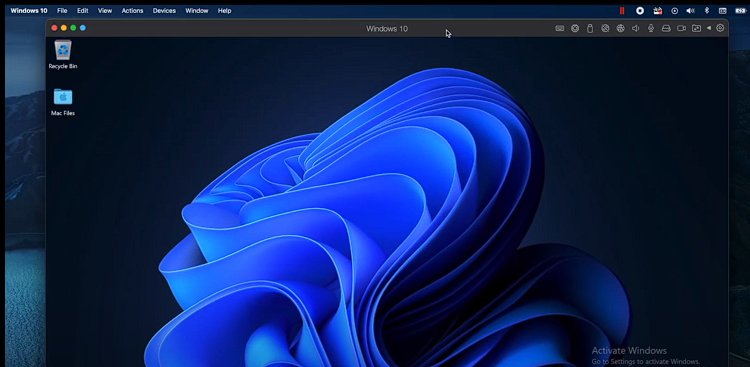 Similar to the Windows 10 Bootcamp, you can simply browse to Genshin Impact's website, create an account and download the game.
The installer file works just like in the Windows PC's and should run your game smoothly once it's done!
Online Cloud Services
Our third and last method of playing Genshin Impact on Mac doesn't involve imitating a Windows 10 environment.
The online cloud services that provide gaming support are an excellent way for you to enjoy Genshin Impact on your Mac, without taking up almost any storage space.
These also feature high-quality graphics as well as satisfying gameplay experience. However, the cloud services aren't available in all countries; but, you can work around that using a VPN.
While it takes away the stress of installing and setting up various software and packages, these gaming services will need proper Internet connectivity, to deliver the best performance.
A poor internet connection will totally tarnish your experience.
There are several Online Gaming Cloud Services available nowadays, but for me, the most reliable one so far is GeForce Now.
Playing Genshin Impact using GeForce Now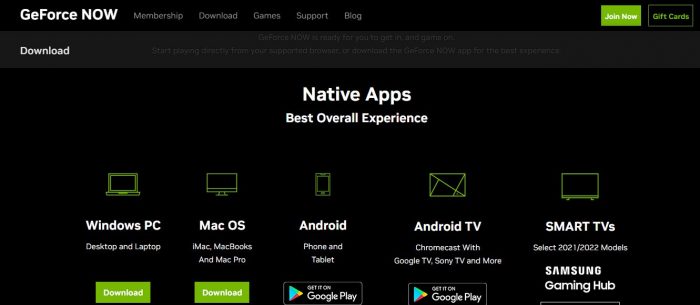 You'll simply need to visit the official website of GeForce now and create an account.
Click on "Download" under the Mac OS option and install the software in your computer. It'll only take around 350MB of your storage.
Open up the GeForce Now application that you've just installed and look up Genshin Impact in the search bar located at the top.
As of 17th September, 2022, Genshin Impact is free to play in Geforce Now on MAC. So, you can just click on "Get" when you've opened up the game.
The game should be added to the library and you can start playing it by clicking on "Play".
Wrapping Up
From defeating the Jadeplume Terrorshroom boss to just exploring or cooking a character special dish, Genshin Impact has a variety of beautiful things to offer.
The recent updates have added even more to the intriguing storyline and exciting characters.
It wouldn't be fair on you if you missed out on this game just because you're on Mac! This guide should be of help to you in order to get the essence of this brilliant game, at least.
Nevertheless, I do hope miHoyo devs give it a thought and optimize Genshin Impact for Mac users all over the world!
Latest posts by Md Tawsifur Rahman
(see all)