This amazing Roblox game that is a massive mash-up of anime characters and worlds becomes even more enjoyable if you use one of the Multiverse Defenders codes that I am here to share today.
There are plenty of working codes that you can redeem for various amounts of Gems – and they do add up quickly, helping you have more fun and easily protect the anime universe from the invaders.
And if you're into Roblox games, I am sure you will like a change of genre, with Roblox Shuudan! You have plenty of redeemable codes to put to good use there too.
But back to Multiverse Defenders now! Let's check out the updated list of codes that you should redeem right away.
All Roblox Multiverse Defenders Codes to Redeem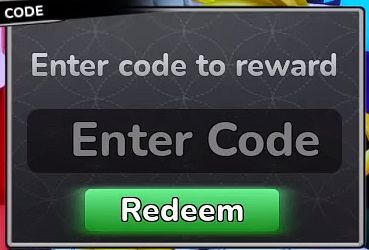 We have plenty of codes below. Make sure to redeem them as soon as possible, as there were even more in the past, but some became inactive. Better grab those rewards while they're valid!
TanTaiGaming – Get 500 Gems
500kVisits – Get 500 Gems
Sub2BlamSpot – Get 500 Gems
10500servermems – Get 500 Gems
300kVisits – Get 500 Gems
100kVisits – Get 200 Gems
Sub2oGVexx – Get 250 Gems
20kMembersDiscord – Get 500 Gems
When redeeming these codes, make sure to type them exactly as they're spelled above, keeping all the Capital letters and everything else unchanged, otherwise they might not work.
And for another crazy fun experience, make sure to get a head start in the game by reading my Roblox Toilet Tower Defense codes.
How to Redeem codes in Multiverse Defenders
Redeeming codes in Roblox Multiverse Defenders is not as straightforward as it is in your regular game on the platform.
But it's not difficult (and totally worth the trouble) so here is what you should do:
Launch the game in Roblox
In the main lobby area, look for the building with a large, blue sign that says "CLOUD"
Next to the entrance, you will spot some characters hanging around, one of them with the word "CODE" floating above his head.
Get close to the character and, when close enough, the "Enter Code" window will pop up
Simply write your code in that window, paying attention to spelling and click the green Redeem button to get your reward.
If you have spelled the code right and it is still active, you will see a notification that your reward has been paid (in the lower right section of the screen)
Final words
You can get plenty of goodies by using the recommended codes above. Make sure to redeem them as soon as you read this article, as they can stop working without prior warning.
If you find that any of the codes above are not working and especially if you stumble upon other codes that I haven't shared yet for this game, don't hesitate to leave a comment below.