Whether you're a casual or hardcore gamer, it's a great time to be a gamer. These days there are more options than ever for streaming your gameplay, and many gamers are making careers out of it. The best way to do this is by joining a site like Twitch and creating an account for free.
By doing so, you can stream your playtime on any games you like and connect with other players online. You can also learn directly from pro gamers who use the best gaming tech by watching their streams.
Here are some of the best and most famous gamers in the world who are making a small fortune by streaming their gameplay.
1. Ninja
The biggest name in competitive gaming right now is Ninja, who has become a pioneer of sorts. His real name is Richard Tyler Blevins, and he started playing competitively when he was 18 years old. Initially, he was playing Halo 3, but with the rise of Fortnite came the rise of Ninja.
He earned about $500,000 a month last year and once broke the Twitch record for most viewers in a single stream with 635,000 viewers. Moreover, he became the first gamer to appear on the cover of ESPN magazine.
2. PewDiePie
PewDiePie, also known by his given name Felix Kjellberg, is perhaps the most recognizable name on this list.
He's the biggest gaming YouTube star, hands down – he's got more subscribers than all of the other channels on this list combined! This Swedish guy started streaming in 2010 and now calls Brighton, England, home.
His channel is still the most subscribed-to on all of YouTube—with over 100 million subscribers—and he shows no signs of slowing down. The horror genre has always been his favorite to play, but these days you can find him playing whatever Minecraft mod he can get his hands on.
3. Shroud
You probably know Shroud is a former Counter-Strike: Global Offensive pro and now mainly streams full-time on Twitch. He's got over ten million followers on that platform – his fans are both loyal and numerous.
But here's something you might not know; Shroud was one of the best players in CSGO history. That's why he rose so quickly in the game before transitioning into streaming later on in his career.
4. Dr. DisRespect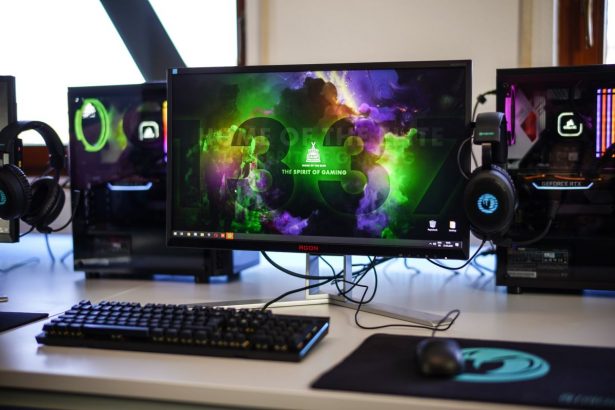 If you love Call of Duty, your favorite gamer is probably Dr. DisRespect.
Dr. DisRespect is a former employee of the Activision-owned Call of Duty developer Sledgehammer Games, so it makes sense that he would be talented at the game. However, his talents don't end there: they extend to other games like PlayerUnknown's Battlegrounds and H1Z1.
His real name is Guy Beahm, and he has over 3 million subscribers on YouTube. He won the "Streamer of the Year" award at The Game Awards 2017 and 2019, as voted by fans.
5. Nickmercs
This top gamer was a professional Fortnite player who has since moved to streaming. His personality and stream are engaging, so it's no surprise that he has such a large and passionate following on YouTube.
He even does giveaways of his signature merchandise! If you're looking for someone who loves interacting with his fans, Nickmercs is your guy.
6. TimTheTatman
You may not have heard of TimTheTatman, but it's about time you did. He's one of the most popular streamers on Twitch, and for a good reason—his streams are hilarious, exciting, and incredibly entertaining.
He now focuses exclusively on streaming and uploads Fortnite and Overwatch content, which explains why he has so many fans and followers.
7. DrLupo
If you're looking to get into gaming and want to learn from the best of the best, DrLupo is the streamer for you. He boasts over 4 million followers on Twitch but now uploads his streams exclusively to his 1.8 million YouTube followers every day.
He plays various games, including Destiny, Escape from Tarkov, and Fortnite, but he's also a big proponent of PUBG: Battlegrounds.
When he's not streaming or playing video games himself, Lupo spends his time raising money for charity through his streams. In 2019, he raised more than $2 million for St Jude Children's Research Hospital and was nominated as the Best Philanthropic Streamer in 2022.