Fischl is a 4-star character in Genshin Impact. She is an amazing ranged character that can fit inside in almost every meta team in the game. What is the Bew Bow for her though? Stay tuned to find out.
Having a quality and good weapon for your characters in Genshin Impact can be something that will completely how this character feels and functions.
This is the same case with Fischl too. She is an amazing DPS character that deals a lot of damage, especially to high-level bosses. But when giving her the correct bow she's gonna be a beast.
That is why in this article I will be talking about the best bow for Fischl and which one you should be equipping on her. Let's see what it is.
Top 5 Best Bows for Fischl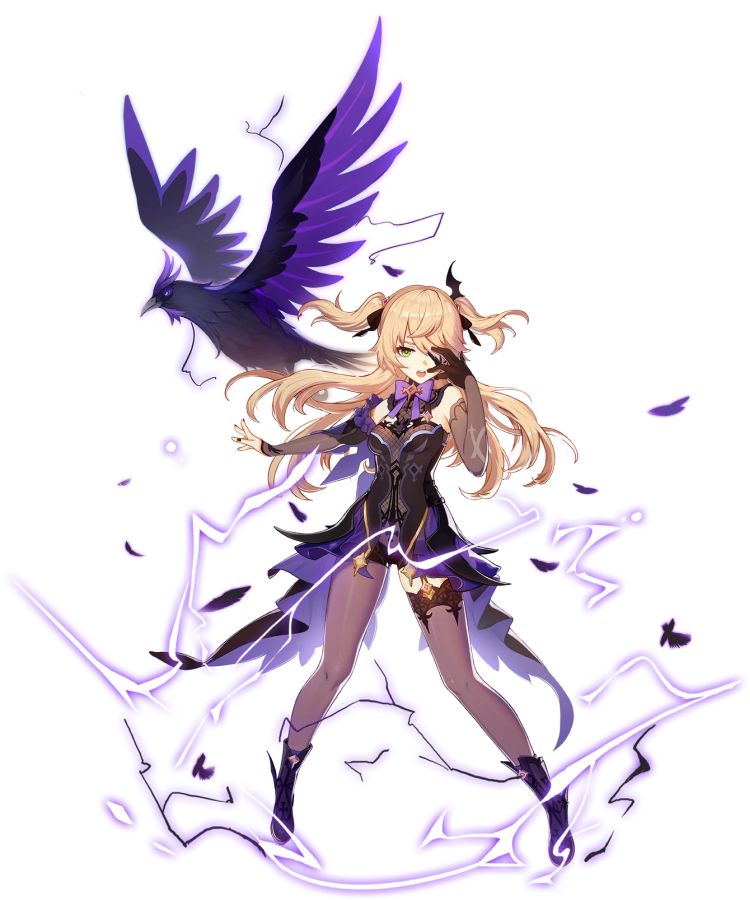 There are many options to choose from when it comes to a ranged character in Genshin Impact. Every ranged character is different though so you'll need to look for the right bow.
For Fischl, there are a couple of bows that you should be using all the time in order to get her to be the most effective.
There are many bosses in Genshin Impact where you will need a ranged weapon to defeat them much easier. That is the case with the Jadeplume Terrorshroom boss.
These are the top 5 best bows for Fischl:
Elegy For The End
Elegy for the End is the best bow for a group held together by Fischl. This bow, a 5-star weapon with tremendous benefits, not only increases her damage but also the team's overall damage.
It will increase the Elemental Mastery of Fischl from 60 to 120 depending on how many times you have refined the bow.
Essentially, this implies that the bow improves all elemental effects generated by the team while also allowing for large gains in teammate attack numbers.
This bow is a strong option that helps the entire squad, not simply Fischl.
Fischl can generate sigils quickly and aid allies inflict large amounts of damage because both her elemental talent and her elemental burst deal continual strikes to the adversary.
Skyward Harp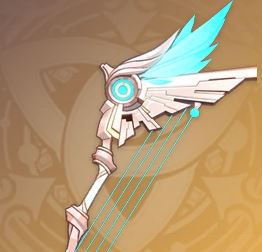 Skyward Harp is a strong 5-star weapon in Fischl's hands, but only if she's assigned as the main DPS. It boosts crit rate with its secondary stat, and the effect of this weapon enhances crit damage.
Furthermore, this bow has a high chance of unleashing an AoE strike that delivers 125 percent physical damage every 3.5 seconds.
This is an amazing skill that can be extremely useful when fighting with a large number of enemies at the same time.
Some people might place it in the number 1 place but it still has a couple of weaknesses unlike the Elegy for the End. Still highly recommended to try out.
Alley Hunter
This 4-star bow is an excellent choice for Fischl since it boosts damage inflicted by characters who are not on the field.
Alley Hunter may readily accumulate damage buffs since a sub-DPS Fischl spends most of her time off the field, with Oz providing damage in her place.
At fifth level refining, this bow enhances damage by 4% for every second the bow-wielder is off the field, up to 40%, and the buff doesn't wear off until the player is back on the field for four seconds or longer.
This bow can make Fischl a highly effective sub-DPS if placed in literally any team possible.
The Stringless
The Stringless has been accessible from the original release of Genshin Impact, and the community instantly recognized it as the ultimate 4-star for Fischl.
Alley Hunter provides superior numbers for Fischl right away, but it requires a highly strict playstyle with little flexibility.
The Stringless, on the other hand, allows for some leeway with its secondary stat-boosting elemental mastery and refining effect, which increases damage from elemental abilities and bursts.
This secondary boost might come useful in certain fighting situations making it a real positive effect to have at times. Also, if you're in doubt about giving this bow a try, just try it out.
Favonius Warbow
This 4-star bow is an excellent option for players who desire a bow that they can polish rather simply because it is handed to them for free after the Stormterror boss battle and is also accessible through wishing.
This weapon boosts energy recharging, accelerating the pace at which elemental bursts become accessible.
Windfall, the effect that this weapon has, has a 60% to 100% chance of creating six energy, depending on refinement. 
The degree of refinement also affects how frequently this effect may be activated, ranging from 12 seconds at the first ascension level to six seconds at the fifth.
Although it is placed on the last top 5 best bow for Fischl list, it is still good and if you're a F2P player I highly recommend giving it a try. It isn't the best, but good enough.
Other Good Bows For Fischl
Other than the ones that are mentioned above I have a couple of other suggestions that you should be trying out.
They might not offer the best stats like the other ones, but they are much easier to come by and not as expensive. 
These here are the other recommended bows that you should try out for Fischl:
Raven Bow
Compound Bow
Mitternachts Waltz
Slingshot
Best Team Combination for Fischl
There are actually a couple of good combinations that you should be trying out with Fischl. They are more or less about the DPS boost and the Elemental Skill mastery.
You can see where is Fischl placed in the best female tier list by checking my previous guide. Just click here to find out more.
These are a couple of the best team combinations for Fischl in the 3.0 Patch:
First Combination:
Second Combination:
Fischl
Xiangling
Venti
Diona
Third Combination:
Fourth Combination:
Fischl
Venti
Bennet
Xiangling
Fifth Combination:
Fischl
Barbara
Amber
Xiangling
Conclusion
That sums it up! These are some of the best bows that you should be playing on Fischl. It will make her way more effective and also boosting up her team's fighting ability.
Fischl is an amazing character to play as and especially with the proper bow you will see that she's much better than people make her to be.
I hope that my bow suggestions were good enough for you. If you think or disagree with my choice of picks, do let me know down in the comments below. Happy shooting!