SCUM is the survival game that you have to play and it is so incredibly awesome! With brand new features and great gameplay, this online game shows everyone else how such a game should be made.
But today we're not going to praise the game as you've seen that done over and over again already. Instead, we'll share a complete SCUM map with you, highlighting the points of interest in the game, the military bunkers and everything that matters.
Since the game is still relatively new, I believe that you will find the SCUM game map extremely useful and it will help you better plan your moves and strategies.
So here is the map (click to enlarge it if you want) and there's a legend below to help you better understand what everything is: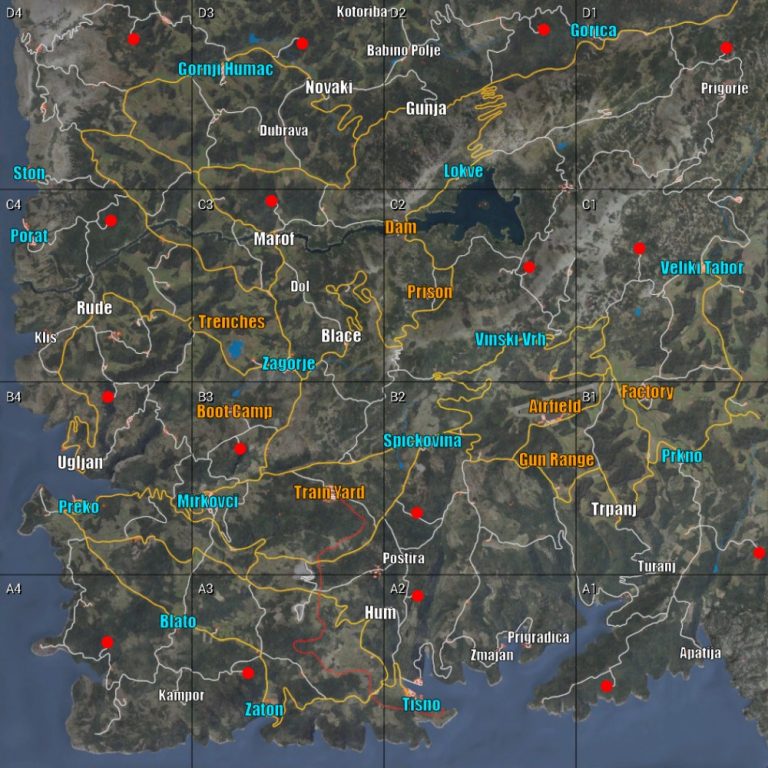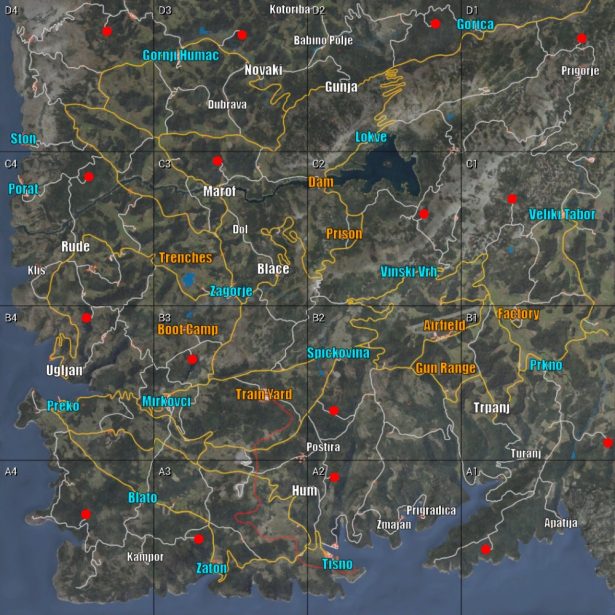 LEGEND:
– The white words mark the towns
– The blue ones are for towns with police stations (WEAPONS!)
– The orange text marks various points of interest
– The red dots are the underground military bunkers
Now have in mind that this map is HUGE at around 144 square kilometers, so don't really consider it a viable option to go to the military bunker in the north-western area if you're starting in Apatija. Or at least not if you want to do it fast.
However, this SCUM map will help you plan your strategy next time you play and make your life a lot easier in the long run. You will eventually learn these by heart if you play long enough, but until then this visual guide will come in handy.
Cheers to Fadez on Steam for sharing this map with the world and making everything so much easier.