If you're a Pokemon Go enthusiast, for whatever reason, you've definitely opened more than one account, right? We all have! And, it would be extremely beneficial for us to be able to merge these Pokemon Go accounts that we own.
But, is it possible to merge Pokémon Go accounts? Unfortunately, the answer to this question is NO.
However, it's worth looking into the various aspects regarding the merging and linking of various Pokemon games as some of these do offer similar features to that of merging Pokemon Go accounts.
Can you Merge Pokémon Go Accounts?
Merging Pokémon Go accounts is not possible. But, why hasn't Niantic enabled this feature in the game?
Why isn't it possible to merge Pokémon Go accounts?
You may have opened more than one Pokemon Go account, maybe because you were frustrated with the lack of progress in your first account or you just wanted to try out something new.
It's quite obvious that there will be major differences in both the accounts in terms of candies collected and Pokémon caught. Even at similar levels, you may have rare items in one account and other special Pokémon in the other account.
Wouldn't it be awesome if you could just merge both these accounts and used them as one? You would have access to all the rare items and legendary Pokémon through one single account.
But, you do see how this makes the game unfair, right? People would exploit this feature to the extremes and create an unfair imbalance in the Pokemon Go community, eventually taking all the fun away from the grinding.
That's why merging accounts isn't enabled for Pokemon Go. However, there are quite a few features that you can take advantage of in case you have more than one Pokemon Go account, such as trading!
How to transfer Pokémon from one account to another in Pokémon GO?
You can transfer a certain Pokemon from one account to the other by Trading Pokemon.
If you have legendary Pokémon in one account but you want them in another one so that you can upgrade your Pokedex, trading Pokémon at the expense of Stardust is your best option!
To be able to trade Pokemon in Pokemon Go, both accounts need to be above Level 10. You also need to ensure both accounts are added to each other's Friend List.  
To initiate the Trading process, open the Trainer Profile for either of the accounts and find the other account on the Friend List.
Click on the account and then select the "Trade" option.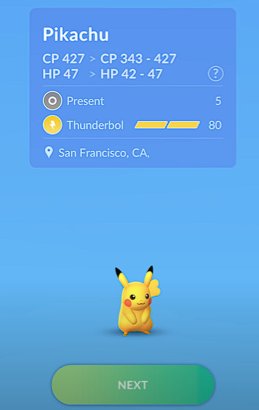 Once you're in the Trading screen, select the Pokémon that you wish to transfer. A confirmation message will appear along with Stardust and Candy information with respect to the current trade.
Click on "Confirm" to finalize the trade. That's how easy it is to transfer a Pokémon from one Pokémon Go account to another!
It's important to mention here that, if you're planning on trading or transferring Legendary and Shiny Pokemon, then you'll only be able to do so once daily.
These are classified as Special Trades and you'll have to wait till the next day after you've done one Special Trade between your accounts.
This option of trading Pokémon still helps to minimize the frustration of not being able to merge Pokémon Go accounts.
But, if you're a Nintendo Switch gamer and regularly play "Pokémon: Let's Go, Pikachu!" or "Pokémon: Let's Go, Eevee!", then I have some amazing news!
You can easily transfer all the Pokémon that you've caught in Pokémon Go to these games and enrich your Pokedex in the Nintendo Switch instead!
Sadly, though, it doesn't work the other way around! You can't transfer the Pokemon you own in these Nintendo Switch games to Pokemon Go.
Wrapping Up
It would be insane if Niantic would let us merge Pokémon Go accounts. Having a legendary Pokedex filled with Shiny and Beast Pokémon is every Pokémon trainer's dream!
Unfortunately, since that's not possible, I've mentioned a somewhat similar workaround for you in this article. Do leave feedback in the comments below if you need help with any of the steps above.