Crossplay is present in a limited format in Minecraft. Playing with your friends who are on a different console can be quite frustrating, especially if you're on PC.
So, can Xbox players play with PC players on Minecraft? The answer is YES, but there are several constraints and conditions that comes with it.
Without proper information on the process, you'll most definitely get stuck while trying to play with your friends on Xbox (assuming you're on PC).
Let's take a detailed look at everything you need to know about this particular form of crossplay – Xbox and PC – so that you get to enjoy a smooth experience in Minecraft with your friends!
Can Xbox players play with PC players on Minecraft?
Yes, Xbox players can play with PC players on Minecraft, but only with the Minecraft edition specially optimized for Windows 10 and 11, downloaded from the Microsoft store.
How can Xbox players play with PC players on Minecraft?
Downloading Minecraft on Xbox
For Xbox users, there's only one general Minecraft version available right now. The separate Bedrock edition was removed, so you'll need to have the Minecraft game available in the Xbox store downloaded.
Back when the Minecraft Bedrock edition was available in Xbox, it was easier to connect and play with PC players; however, since it has been removed from the Xbox Store now, we need to make do with what we have.
Downloading Minecraft on PC
For PC players, assuming you're already on a Windows 10 OS, you'll first need to open the Microsoft Store application on your computer.

If you haven't signed in using your Microsoft account yet, now's the time to log in to the Store or create a new Microsoft account.
After you've logged in to the Store, you need to search for the "Minecraft Launcher" for Windows 10/11.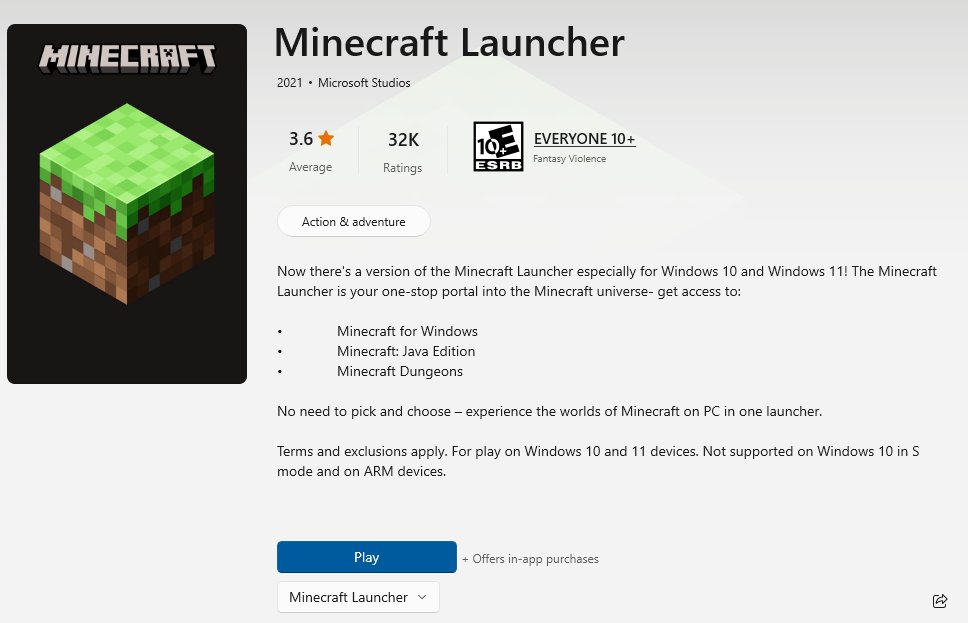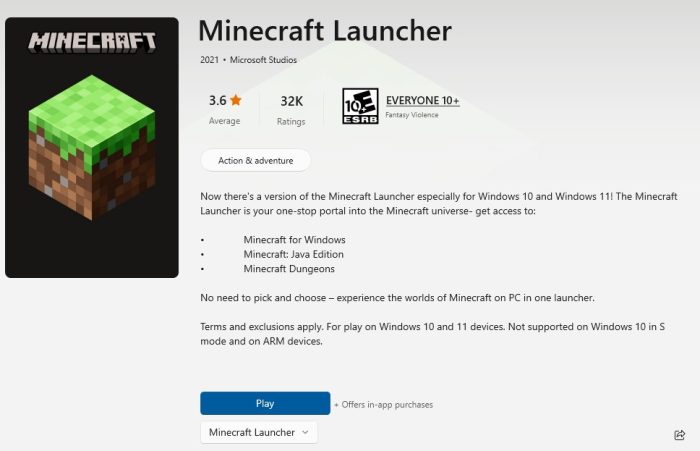 Click on "Get" and the game will start to download by itself. You can open the launcher once download is completed by clicking on "Play".
You may find "Minecraft: Java & Bedrock Edition for PC" as another option, but that's NOT what we're going for today.
This edition is optimized for gamers who aren't on Windows 10 or 11. It's also not going to help you pair up with your Xbox friends.
Crossplay in Minecraft (Xbox & PC)
In the Minecraft Launcher, you need to login using your Microsoft account and NOT your Mojang account. This is required while playing with Xbox players.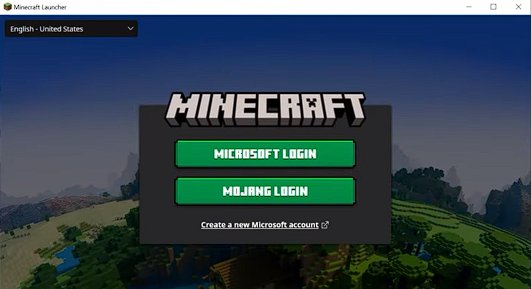 Once you've logged in to the launcher, you should select the "Minecraft for Windows" option from the left panel and open the game.
After the game has launched, you'll need to add your Xbox friends on the account.
Click on "Play" and you'll be taken to a new screen, which has "Worlds", "Friends" and "Servers" tabs.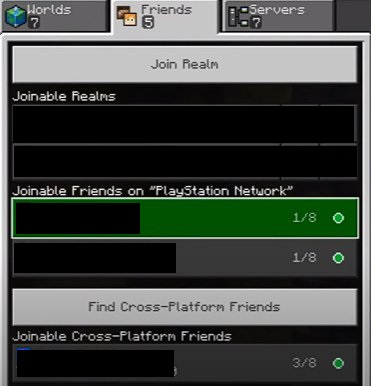 Navigate to the "Friends" tab and type in the exact username of your Xbox friend to add him as a friend on your account.
In case you're on Xbox, you can add your PC friend using the same process.
Once both of you are friends with each other in your respective accounts, one of you will need to open an existing world (either by inputting the seed or selecting from the existing options) or create a new world, based on what you want.
The world will take a brief while to generate and after that, navigate to the Menu and click on the "Invite to Game" option that you can find on the right side of the screen.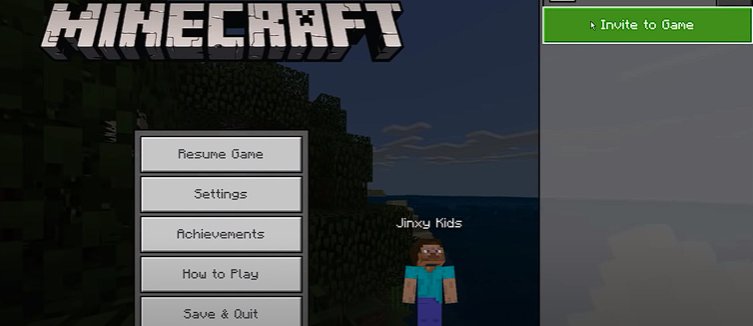 The new screen will showcase the username of your friends on this account, along with the game that they're playing at that instant.
You need to click on the username of the Xbox/PC friend you want to play Minecraft with and that should send them an invite.
Once your friend accepts the invite, they can explore with you around the World and breed fish, mine diamonds, or just have fun!
Just as a side note, in case you're not getting your required FPS on your PC, you can check out our guides on both high-end PCs as well as computers with Integrated Graphics.
Wrapping Up
Minecraft is so much more fun when you're playing with friends. The limitations in Crossplay for Minecraft, especially the Java edition, is something the devs should actually take a look at and come up with a viable solution.
In case you still can't play with your Xbox/PC friend, do leave a comment below, so that I can help you out with some additional advice based on your issue.
However, we may reach a dead end as the resources aren't good enough and the devs need to intervene to facilitate the Xbox-PC crossplay.