The car is an extremely helpful asset in Big Ambitions as it allows you to transfer goods and move around the map faster.
However, each car has a condition percentage and it's important to keep it high before your vehicle stops working.
To repair your car, you'll have to visit a gas station that also has a repair shop or call the AutoTow service.
In this guide, I will explain how to repair your car in Big Ambitions, as well as how to repair your truck, which requires a slightly different approach.
How to Repair Your Car in Big Ambitions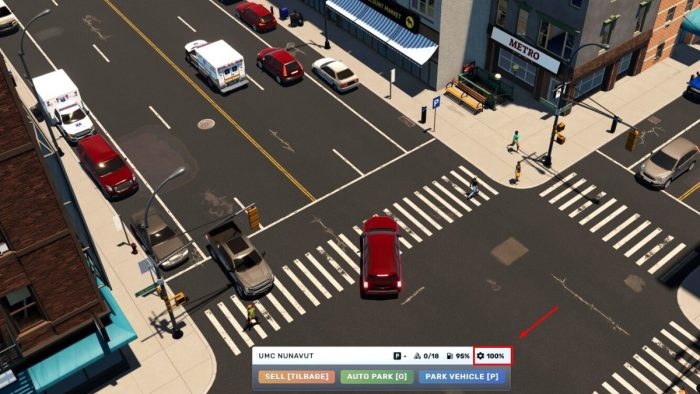 To repair your car in Big Ambitions, you'll need to travel to a gas station that also has a repair shop next to it. Here's where you can find repair shops in the game:
Hell's Kitchen
Murray Hill
Visit any of the two locations and interact with the mechanic to repair your car.
If your car is damaged to the point where it can't move at all, you'll have to tow it. To tow your car in Big Ambitions, follow these steps:
From your phone, open the Contacts tab.
Find NY AutoTow Service.
Select "Transport to the closest Auto Repair shop".
Keep in mind that this service is fairly expensive at the price of $500, so I recommend avoiding it as much as possible. Always keep an eye on your car's durability and visit the repair shop once it goes low.
How to Repair Your Truck in Big Ambitions
If you have a truck instead of a car, the process is slightly different. Specifically, there is only one location where you can repair your truck and that's the Truck repair shop.
This shop can only be used by freight trucks over 5 tons, so you cannot bring your car there.
This is located right behind the Truck store where you bought your truck.
Also, similarly to the car, you can use the NY AutoTow service, which will be more expensive.
Wrapping up
To summarize, players can repair their car in Big Ambitions by visiting the nearest repair shop next to a gas station or by calling the NY AutoTow service from their phones' Contact List.
Overall, it is recommended to repair your truck while it's still on low condition and before it becomes undrivable as towing is significantly more expensive compared to a normal visit to the repair shop.
How did your car get to low condition? Did you crash, or did it deteriorate over time? Let us know in the comments below.
With your car fixed, consider checking out our guide on how to sell donuts to expand your business and make extra profit.