Adam Wolfe is an episodic hidden object adventure game created by Mad Head Games. It's more "adventure" than "hidden object" and even though that is usually a big turn off for me, in this case things are completely different.
In this article we'll find out why so read on to find out everything about Adam Wolfe and why you should or shouldn't buy & play it.
Before getting to the review itself, it's worth mentioning that the game has been released on multiple platforms in different ways. On Big Fish Games, for example, it is available as two Standard Edition games: Adam Wolfe: Flames of Time and Adam Wolfe: Blood of Eternity.
On Steam, it was launched as an episodic adventure titled Adam Wolfe, while on iOS it's available as a free to play title for a while, afterwards being able to unlock the full game if you like it. Hint: you will!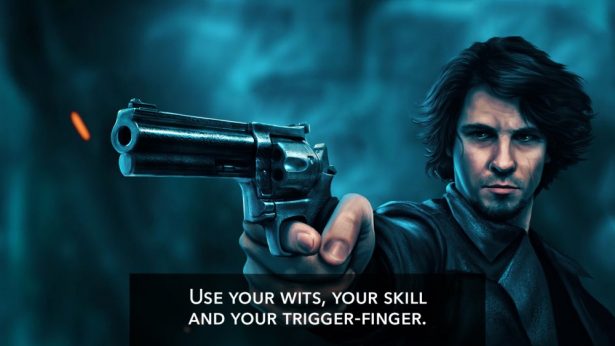 So, now that we've cleared out the titles and different iterations of the same game, let's find out what Adam Wolfe is all about.
Just as a note, this review is based on the Steam version of the game but, as I said, it's the same adventure no matter where you purchase it from.
Adam Wolfe is not your regular guy – he's that type of private investigator who specializes in investigations of the supernatural. Part of this is caused by the mysterious disappearance of his sister who still haunts his dreams every night.
He knows she's still alive and, after months of no progress with his investigation, he finally has a new lead.
And his life is about to get a lot more complicated, as all sorts of supernatural creatures and unimaginable cults will get thrown into his life, resulting in incredible adventure after incredible adventure.
There is a total of four different mysteries that you have to solve during the game. You can consider each a standalone episode, but they are all connected and lead to the inevitable conclusion.
I really loved this approach and enjoyed the different mini-adventures, each with their own characters and mysteries.
Although Adam Wolfe throws at you all the known tricks of regular casual games: like hidden object scenes, hints and HOPA mechanics, this is also a game that players who don't really fancy playing hidden object games would love.
This means that the focus is greater on the puzzles and adventure itself, while the hidden object scenes are few and far in between.
But even the hidden object games come with new elements and manage to sometimes stay away from the regular list finds: I really enjoyed playing them, even though I wouldn't have minded getting a bit more of those.
They were really well done and with each new episode, their quality increased.
The minigames and puzzles were fun to play as well. I found most of them fairly easy to complete, but I had a few where I ended up scratching my head and wondering what to do next.
This is a great thing as I don't like games that are insanely difficult, nor those that I cruise through like a hot knife through butter.
An extremely important element – and definitely one of the game's greatest strong points – is the high quality of its graphics and sound. The visuals are absolutely amazing, with the cinematic cut scenes delivering the wow factor like few hidden object puzzle adventures do.
Attention was paid to details and everything in between. I never found anything to complain regarding the graphics and the amazing animations – and I usually find at least something to complain about.
The sound is surprising too. Not only that the soundtrack is decent and never gets annoying, but the voice overs are absolutely amazing! With this game, you're getting AAA voice over from talented actors – again, something that you rarely see in such games.
Kudos to Mad Head Games for investing tons of time in all areas of the game!
What Adam Wolfe manages to deliver is a complete adventure, a skillfully brewed potion of awesomeness, mixing smart storytelling with great game mechanics and topping them with eye candy visuals and great audio.
It's an intense adventure with horror elements (but without overdoing it), a beautiful game that manages to make you care about its characters and keeps you glued in front of the screen until you reach the final credits.
All in all, Adam Wolfe is a must play game, both for fans of the genre, but also for those who don't necessarily play this type of games in their spare time.
And the best part about it is that each new episode is better than the previous so you're always getting better and better content. Amazing!
You can download Adam Wolfe (all episodes) on Steam or the Microsoft Store.
Or you can download Adam Wolfe on the App Store