Are you looking for some working GPO Codes for the Roblox game Grand Piece Online, created by Grand Quest Games? If so, you're in luck as I have here all the working codes for the game.
These codes were tested and were working in June 2023. New ones will be added if Santa is good with us this year, but also make sure to let us all know if you stumble upon any new codes that aren't shared below.
With these in mind, let's check out below all the Roblox Grand Piece Online redeem codes for Grand Quest Games' title!
GPO Codes – Working June 2023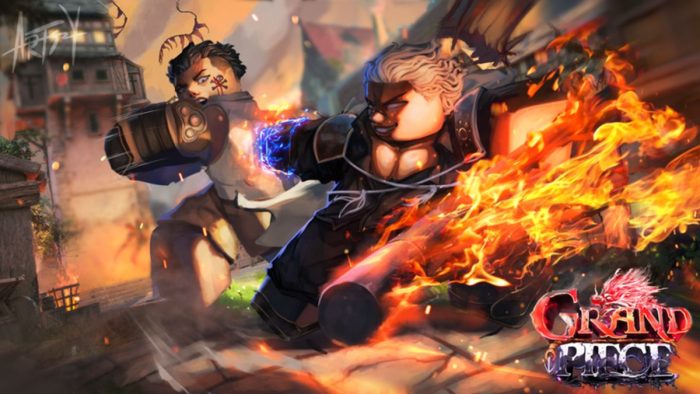 The codes below give you various bonuses and boosts, including free rerolls, SP resets, and much more. However, they're also notoriously fast to expire so make sure to use them as soon as possible!
Here are the working codes for [2 YEARS] Grand Piece Online as of June 2023:
Unfortunately, these are the only codes that are working at the moment. There are tens of codes that expired – but there's no point in listing them below as they are worthless.
We can only hope that new codes will be launched soon. And, even more, that they will be valid for longer amounts of time than they usually are. It's really difficult to keep track of them and grab the goodies.
In the end, the point of these codes is to reward players for various milestones (lately, it's been hitting various numbers of likes), but not keep up away from playing the game and checking for codes daily.
Either way – make sure to use the codes above as soon as possible as they tend to expire very fast. And if you manage to find a new one that wasn't shared above, please let us all know by commenting below.
How to redeem codes in GPO / Grand Piece Online on Roblox?
In order to redeem any code in the game, you have to perform the following steps:
Launch the game and click M on your keyboard to show the pop-up menu
In the menu, click the Settings icon (cogwheel) and write your codes at the bottom:
Make sure that you type the codes exactly as shared above, with the same capitalization and exact wording. This way, you will ensure that the codes are correct and, if still active, they will reward you with the promised goodies.
If any of the GPO codes shared above no longer work, let us all know by commenting below. I am doing my best to keep the list updated at least on a monthly basis (but usually more often).
Grand Piece Online "Busy" codes – what does it mean?
If a code says "Busy" in GPO when you try to redeem it, this means that the code you have used no longer works.
As I said above, the Grand Piece Online codes tend to expire VERY fast and if you type one that is no longer active, you will get a "Busy" error message.
Still, try to type it again, just to make sure that you haven't spelled it wrong. Because the same error could appear if you use a code that doesn't exist (and never did).
Where to find more GPO redeem codes?
The developers of the game usually share these codes over on their Discord page which you can join for free.
You should also keep an eye on the game's official page as new codes might pop up there as well.
Conclusion
Keeping up with the latest active codes in GPO is really difficult, as they expire really fast. But hopefully you will be fast enough to grab the rewards offered by the codes that I have shared in the article above.
If you're into One Piece inspired games and Roblox in general, there are other games where these codes are active for a bit longer, so you might want to try them out. I'm recommending these: Roblox Royalty Kingdom 2 codes or Roblox Black Grimoire codes.
Again, if you do happen to stumble upon a working code for the game, don't hesitate to let us all know by sharing it in the comments section below. (And let me know if any of the codes above no longer work).