Survival mode has been an integral part of the Call of Duty franchise for a while now. It's a fun-to-play mode coming with a different kind of grind for the players and has no part in the progression of the main story.
The Survival mode was present in various games of the franchise but with a different name, format, and enemies.
So, is Survival Mode present in the new iteration of Call of Duty Modern Warfare 2?
Does CoD Modern Warfare 2 Have Survival Mode in 2023?
Yes, Survival Mode is available in the newly-released Call of Duty MW2!
The in-game name of the game mode is Spec Ops or Special Ops. Infinity Ward released this mode along with the initial release of the game.
Unlike some other Call of Duty games, there are no precursors or conditions to unlock the game mode and it's available at launch. You can just hop in and start playing!
Make sure you do this AFTER checking out our full guide on how to get kills from behind in MW2.
In the Spec Ops mode of CoD Modern Warfare 2, you'll be tasked to complete a mission while having to deal with CPU-controlled enemies. It also comes with a co-op feature and you can team up with your friends to take on these missions!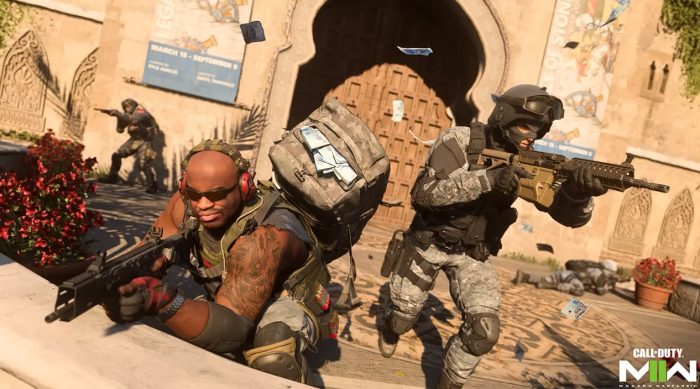 Completing each mission will earn you Career Stars and Kit Stars. Additionally, you'll also be rewarded with a maximum of three Special Ops Stars, depending on the time you take to complete a mission.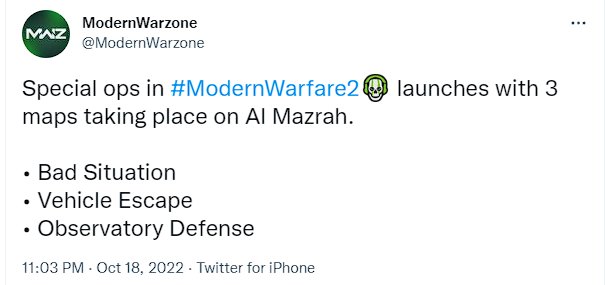 The Career and Kit Stars can be used to improve weaponry and kits in the game, while the Spec Ops Stars will be a requirement later on when another mode will be added in the game – Raids.
And if you are looking for an amazing weapon to rule the game, check out the article on how to unlock Slimline PRO Optic.
Spec Ops Missions in CoD Modern Warfare 2 (2023)
So, what are these missions in Call of Duty MW2 Spec Ops? Let's check them out below!
Bad Situation/Low Profile
The Low Profile mission, like its name suggests, will test your stealth skills in the silence of the night!
In this mission, classified information and evidence of the Al Qatala needs to be found from various parts of a town. There's a high chance of not making it out if the enemies reveal your location, so you'll always have to be on your toes!
Vehicle Escape/Denied Area
In contrast to the previous mission, the Vehicle Escape mission involves constant action!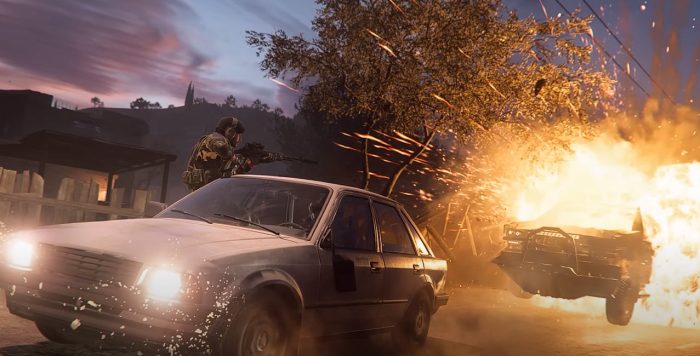 You'll be required to help the allies to enter a suburban area that is guarded by SAM Turrets. You'll need to go through all the checkpoints with a vehicle and take out those turrets to let the allies in.
The adrenaline rush kicks in further when you have to make the run for the escaping plane after destroying all the turrets and complete the mission.
Defender: Mt Zaya
This mission is by far the most exciting and enjoyable mission to play in the Spec Ops mode, especially with your friends. It follows those classic missions from the Special Ops mode in the old Call of Duty Modern Warfare 2.
You'll be tasked to defend the Zaya Observatory and defuse bombs as waves of enemies keep on attacking your base.
The first wave will be easy to deal with; but it'll get more difficult as the number of waves increase. Enemies may also deploy bombs and attack in groups to destroy the observatory, so line up your defenses!
That's exactly why it's quite fun to play this mission in Spec Ops with your friends!
To aid you against the increasing strength of enemies, the mode also offers cash with each wave.
Using the cash, you can purchase SAM Turrets, KillStreaks, Health Kits and much more, depending on your team's requirement. There's also an option to Refill your Ammo and spend some cash to call AI Reinforcements!
So far, there are only these three missions available in CoD MW2 Spec Ops mode.
More missions will probably be added in the near future along with better modifications to the existing missions.
For example, a larger number of enemy waves would be awesome for the Observatory Defense mission.
Wrapping Up
The Spec Ops mode is the Survival Mode in Call of Duty MW2. It doesn't disappoint when it comes to the gameplay and adrenaline rush. Completing the missions with your friends just takes the level of excitement even higher!]
Furthermore, players have reported to face the least amount of mid-game crashes while playing the Spec Ops missions as well – all the more reason to spend more time in this mode!
So, without waiting any further, go find your mates and destroy each and every wave of enemy that comes your way!