When starting out having a boost can make your overall progress smoother. In this guide, I will go over the working codes for September 2023 for Idle Pirate Legend.
Idle Pirate Legend has been getting constant updates, and its popularity has allowed devs to add many codes full of unique rewards.
In order to assemble your crew with an array of pirates, each contributing their distinct strengths and abilities to your team these rewards will make the progress much faster.
If you want to start playing more games while having a bit of help in the beginning, check out our guide with the working September codes for Roblox Fire Force Online.
Idle Pirate Legend Redeemable Codes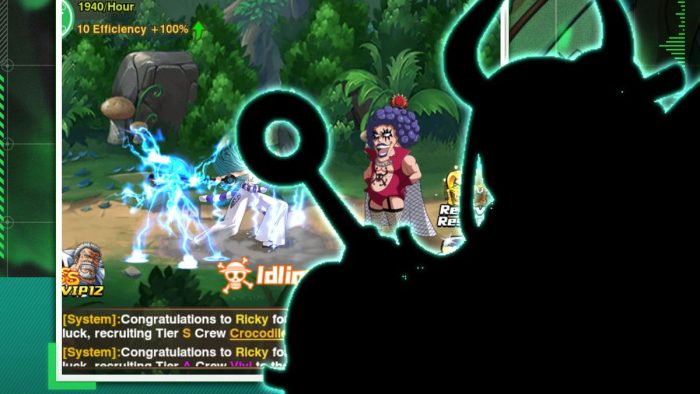 There are 6 different active codes, you can use in the game. As of September 2023, there are no expired codes, so make sure to use all of them.
Here is a complete list of all the codes:
ONEPIECE666 – 10 Advanced Recruit Tickets, 10 Normal Recruit Tickets
ONEPIECE777 – 777 Gems, 10 Normal Recruit Tickets
ONEPIECE888 – 200 Gems, 10 Normal Recruit Tickets
EPICSUMMON50 – 888 Gems, 10 Advanced Recruit Tickets
EpicSummon66 – 200 Gems, 500,000 Belly
EpicSummon88 – 100 Gems, 10 Normal Recruit Tickets
7xeu7k4nxt – 1,000 Gems, 5 Advanced Recruit Tickets
Keep in mind that you will need to enter the codes as seen. If you are having any problems, you may have made a mistake while copying the code back into the game.
Always make sure that you capitalize the correct letters as shown, and you will end up with a variety of amazing rewards that will when you are starting out, or even if you have already played for some time.
How to Redeem Codes in Idle Pirate Legend
To redeem Idle Pirate Legend codes, follow these steps:
Launch Idle Pirate Legend
Tap on Benefits on the top of the screen
Tap on the Redeem Code in the bottom right of the screen
Tap on the Please Enter Code Here box and type your code exactly as it appears
Enter one of the Idle Pirate Legend codes listed above
Get the rewards
You can redeem a particular code only once per account.
How To Get More Idle Pirate Legend Codes
Sometimes new codes can be found through the game's official social media pages.
Facebook
Instagram
Twitter
Reddit
Discord
Newly released codes can be easily found on those pages, and it is also a great way to stay up to date with the game's latest updates. They can also run competitions and giveaways for players to participate in.
Final Thoughts
Codes like these help players start the game running and allow them to catch up with others especially when it comes to PvP content.
Use these codes to receive the ingame rewards, and either use them immediately or save them until something new comes out that you really want. As long as you keep enjoying and having fun with the game.
If you are interested in trying a Roblox game that spans the animeverse, check out our code guide on all the updated codes for 2023 in Roblox Multiverse Defenders.
With all these Idle Pirate Legends listed, you will be able to give the game a try, and not feel left out or falling behind. Let us know in the comments down below, how are you enjoying the game so far.