We can agree on the fact that Keqing is the most beautiful character in Genshin Impact now, right? And with the Keqing skin added as one of her outfits, she's on top of the world right now!
So, how to get the Keqing Skin in Genshin Impact? I'll help you out today through an easy-to-understand guide, so that you can get your hands on that gorgeous outfit and make your Keqing even more glorious!
How to get Keqing Skin in Genshin Impact?
The Keqing Skin, also known as the Opulent Splendor, was released in the 2.4 patch update, along with Ningguang's new skin, Orchid's Evening Gown.
The Opulent Splendor is much more attractive than the other skin and has brought wide appreciation in the Genshin community, especially among Keqing mains.
Ningguang's skin, Orchid's Evening Gown comes for free in the game; but, unfortunately, the more beautiful Keqing skin can only be purchased.
To purchase the Keqing skin, you'll first need to navigate to the Paimon menu in Character Outfit.
From there, you can access the Shop and find the Opulent Splendor.
You'll be required to spend 1680 Genesis Crystals in order to get your hands on that skin.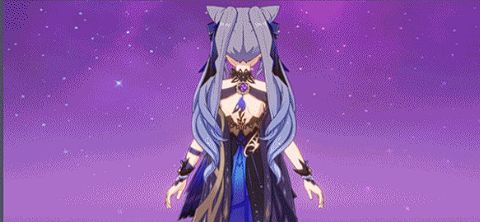 That's about it! The process is quite straightforward. The Opulent Splendor looks amazing on Keqing.
She might not be up there with the top tier female characters in the game, but with that skin on, she's most definitely above everyone in terms of beauty.
The only drawback, in my opinion, is the fact that it needs to be bought using Genesis Crystals.
How much is Keqing Skin in dollars?
The Keqing Skin will cost you 1680 Genesis Crystals.
Genesis Crystals needs to be purchased with real-life currencies and is used as an in-game currency to buy various items, such as the Opulent Splendor.
There are a range of Genesis Crystals packs that you can buy at different rates.
You can get 60 crystals for around a dollar. You can't directly buy 1680 Genesis Crystals, but you can purchase the 1980 Crystals pack for $29.99.
Ultimately, the Keqing Skin will cost you around $30.
Is Keqing Skin worth it?
If you're a Keqing main, then you should definitely invest on this Keqing Skin.
The skin not only beautifies Keqing even more, it's also refreshing to have a newer and better look after constantly using with the same old Piercing Thunderbolt.
The Opulent Splendor is definitely up there with the most beautiful character skins released yet and I believe, it will continue to top the charts.
If you aren't an F2P player, then getting this skin should be a no-brainer! It can be purchased even if you haven't unlocked Keqing yet!
Moreover, I've seen F2P players deciding to let go of their F2P status just to get this Keqing Skin, so it's your decision to make!
Wrapping Up
Not a lot of character skins have been released yet, but the community has been pressurizing the devs quite a lot for newer outfits.
More of these will definitely be available in the future and I can't wait to see the likes of Ganyu, Tighnari, and Collei with their new skins.
What do you think of the Keqing Skin? Will you be purchasing the Opulent Splendor? Share your thoughts in the comments below!