If you want to make your gardens look a lot better in Fallout 4, or you want to be able to plant some vegetables and mutated fruits wherever you want to in your settlements, without the need of actual dirt patches, the Working Food Planters Fallout 4 mod is the thing you're looking for.
Inspired by the food planters in Graygarden, this mod gives you the option to craft them and place them anywhere in your settlements for a better looking, more organized vegetables garden.
One that I personally prefer to the randomness of traditional, unmodded ones…
It's extremely easy to use and install, pretty straightforward and great looking. Extremely useful too, if you are to ask me!
How to download & install the Working Food Planters mod in Fallout 4
1. First, download the mod here.
2. Extract the .esp file in your Fallout 4/Data folder and activate it using the Plugin Manager. That's it!
Some screenshots of this mod in action: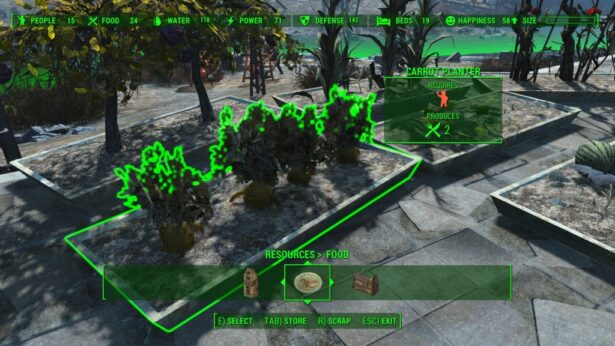 All in all, as I said, this is an amazing mod, so if you want to boost your settlement's look and usability, download this mod right now!