The fishing rod is an essential early-game tool that unlocks the fishing action.
Fishing is important for progressing certain quests as well as for making some solid money.
However, the fishing rod is not given for free immediately when starting Coral Island. Instead, players have to progress through the first few days and follow a certain quest to unlock it.
In this guide, I will explain how to unlock the fishing rod in Coral Island, as well as how to catch fish.
How to Unlock the Fishing Rod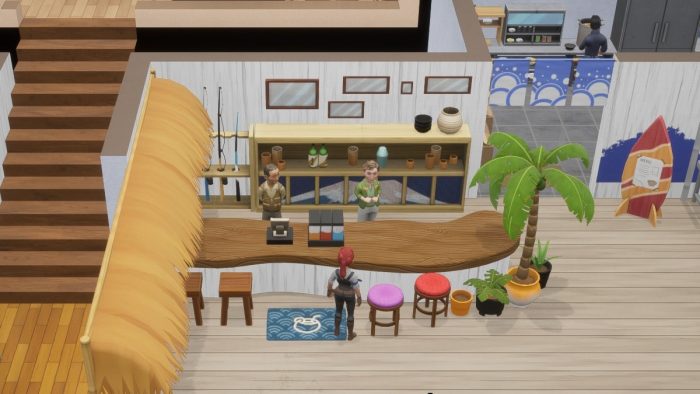 Start by completing the early quests in Coral Island. Specifically, after completing 'Starting Out' and 'Home Sweet Home', you will get a message in your mailbox telling you to visit the beach shack.
This message begins a quest named 'Visit the Beach Shack'. Players can get it as early as the 3rd day of spring.
After visiting the Beach Shack, the player will find Eleanor and Sunny there. A discussion will follow regarding fishing and bug catching.
Keep in mind that the beach shack is open every day from 9am to 5pm except Tuesdays.
Regardless of the player's answers to the dialogue, in the end, Eleanor and Sunny will gift a fishing rod and a bug net.
How to Catch Fish
First, players need to find a body of water. Anywhere will do, but different fish show up depending on the fishing location.
Then, select the fishing rod from your hotbar and hold it to cast the hook. Wait until a fish shadow shows up and bites your hook.
After the fish bites, the minigame begins. Players should keep an eye on the fish symbol in the middle of the bar and on the waves on top and below it.
If the fish symbol is shaking, don't pull. When it isn't shaking, pull. Always make sure the white wave bar doesn't fill up because then the fish will run away.
Also keep in mind that each time you pull your hook from the water, it costs energy. This is regardless of whether you've caught a fish or not. If you cast your hook and instantly pull it back, it still costs energy.
Conclusion
To sum up, this is how you unlock the fishing rod and catch fish in Coral Island. Players can get the fishing rod by visiting the beach shack after unlocking the respective quest.
Then, they can start fishing in any body of water as long as they have energy and can complete the minigame.
If you're just starting, consider checking our guide on how to unlock and craft the makeshift scarecrow. It will be needed for one of the early-game quests.
What do you think about the fishing minigame in Coral Island? What's your favorite fishing location? Let us know in the comments below.