I rarely get hooked on a game as fast as I did with Big Big Baller. Basically, as soon as I started playing for the first time, I knew that I won't be able to put it down for a while. Yes – it took me 15 games to finally leave the bathroom, legs numb but happy.
So… what is this Big Big Baller game you probably never heard of?
Well, it is an amazing mobile game that takes a bit (actually, a lot) in concept from Namco's original Katamari Damacy. But unlike the console game and its follow-ups, Big Big Baller takes everything to the next level by introducing the secret ingredient: multiplayer.
Basically, if you've played any of the .io games in the past (like Agar.io or Slither.io) you basically know what this game is all about. Just sprinkle a lot of Katamary Damacy touches, add a time limit of 2 minutes per round and things will get crazy really fast.
Crazy in a good way. Big Big Baller is oddly satisfying, despite it being insanely repetitive and – if we are to be honest – not really original.
But everything about this game is flawless: from the short, fast paced rounds of just two minutes, to the number of players and the extremely high quality visuals, everything is great!
You control your ball by dragging your finger over the screen, and your goal is to crash into as many objects as possible, absorb them and grow to be the biggest ball at the end of the round. Pure Katamari style!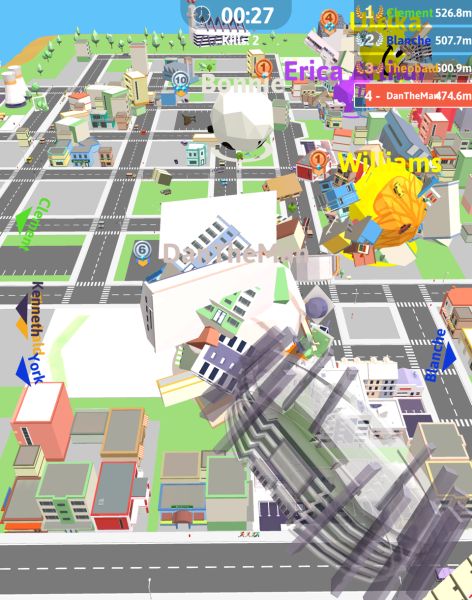 The thing is that now you're competing with other players for the limited resources on the map and these players can either crush you to bits – or you can crush them and absorb the items they had gathered and get bigger. This is what makes it so much fun: the multiplayer element.
The game is also built in such a nice way that, even if you are at the bottom after 30 seconds of play time, a bit of luck and inspiration can quickly turn things around and make you the leader. Just play a smart game, play a good game and strategize a bit and you can do it. The nice folks over at Touch Tap Play shared some tips and tricks to help you get there and trust me when I say that it is doable!
And insanely fun! Especially when you can complete various achievements to unlock additional skins for your ball – or pay using the coins you unlock after each round to get your favorite skin. These don't do anything to affect the core gameplay and are just for looks and bragging rights.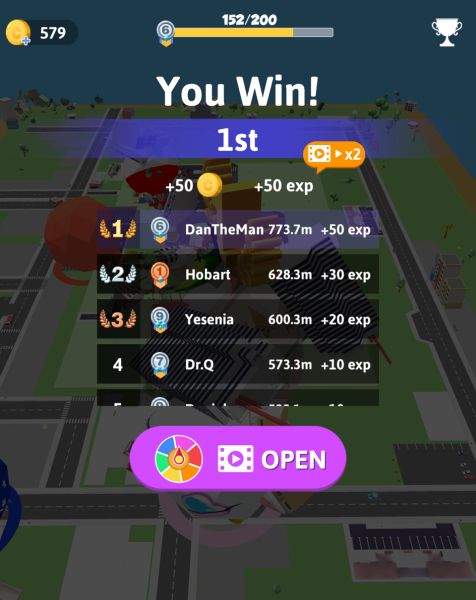 In the end, Big Big Baller is exactly as a mobile game should be: easy to learn, relatively difficult to master and insanely fun. It's well made, well balanced and plays without error. The quick rounds are brilliant and you really can't put it down once you start playing.
So if you have an afternoon or three to waste, make sure to download the game right now for free. It's available on iOS only right now, but hopefully an Android version is in the works and hitting the Google Play store soon.