We're continuing the tradition of sharing the best hidden object games of the year with you and this time we're looking back at the great releases in 2019 to share the top 10 HOPA games for PC in this article.
This was a great year for fans of hidden object adventure games, with exciting new releases in brand new series of games, as well as standalone games and truly amazing launches in well established franchises.
It is really difficult to look through hundreds of games and choose the best of the best and even though that's exactly what we did, we decided against ranking them from 10 to first as we consider them all winners and must play HOPAs no matter what.
So without further ado, here are the best hidden object games of 2019 – for you to play in 2020!
Best HOPA Games of 2019
Darkness and Flame: Enemy in Reflection
Something wasn't right when Alice woke up from a dream that felt all too real. Her mother assured her that there was nothing wrong, but it wasn't long before Alice learned the truth. She was only trying to do the right thing, but the right thing went very wrong, and now the monster that she accidentally unleashed must be stopped!
It's up for you to offer help and step in to save the day!
Clutter 1000
Get ready for the best Clutter of them all! The object of the game is as simple as can be. Just find and click on two matching objects to remove them from the playing field. Watch your pairs pop out and merge into one, then swoop down to the treadmill.
If you're looking for a basic game that takes us back to the humble origins of the hidden object genre, this is it. It might not look good, it might have no real adventure part in it, but it's pure HO gameplay and it's a lot more fun than you might initially think.
Mystery Case Files: Moths to a Flame
When a new assignment brings you to the Zenith Museum of Oddities, what was supposed to be an open and shut case spirals into a complex web of deceit. Someone knows about your past, and they've prepared a special tribute to all your biggest cases. But what do they want, and what will become of the innocents that stand in their way?
That's up for you to find out in this new game in the long running Mystery Case Files series – and our top pick of this year's releases.
Whispered Secrets: Dreadful Beauty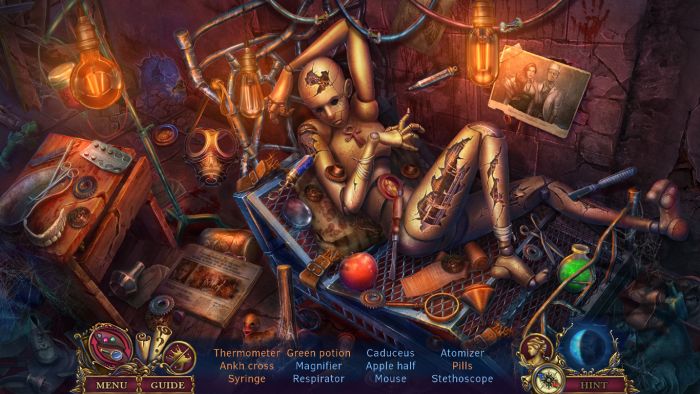 When your friend's new job turns into a nightmare, you rush to help her. But what you find is no mere hospital. A dark presence tracks your every move and someone's trying to keep you trapped inside for good! Can you rescue your friend and escape the deadly halls of Acorn Hospital in time?
You definitely know that you can – but the adventure itself will be a truly amazing one. So don't hesitate to play this game right away if you haven't done so already!
Dark Parables: Portrait of the Stained Princess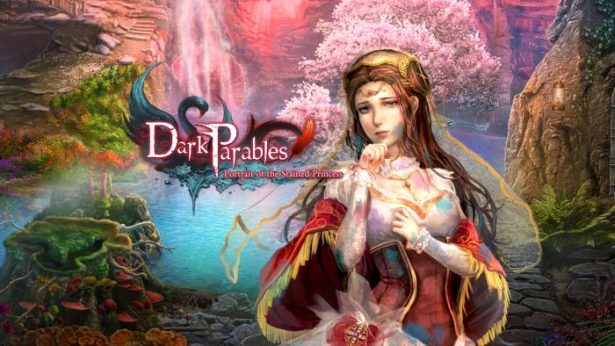 When a young apprentice goes missing in search of a cursed painting, you rush to investigate. You arrive to find much more than old superstitions at play as art and reality collide, threatening to spread destruction over the realm!
An interesting story and overall a pretty exciting adventure in a brand new Dark Parables game. You know you want to play it – and you'll have tons of fun if you do!
Dreadful Tales: The Fire Within
When Jill and Josh Weaver take their daughter on a relaxing hike, they're hoping for photo opportunities and family bonding, but they get more excitement than they bargained for as disturbing messages and menacing pranks escalate into physical threats.
Soon Jill is all alone, stalked by a terrifying figure wielding a flamethrower. With the fog closing in and her family still missing, it becomes clear that her nightmare has only just begun!
Now it is up for you to reunite Jill's family and save the day once more, as I am sure you love to do when you embark on a hidden object puzzle adventure.
Road Trip Europe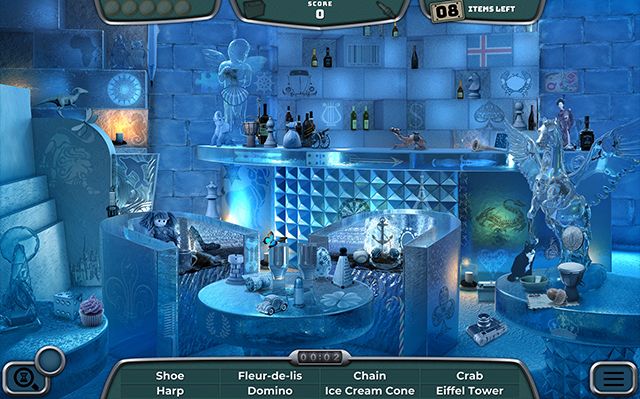 Explore beautiful locations spanning the entirety of Europe as you hunt for hidden objects. Hidden Object enthusiasts will rejoice with over 1,700 objects to locate across multiple game modes. Take a proper European holiday as you explore the open road and discover the sights that await.
Another game that takes us back to the basics, but unlike Clutter, this one has better graphics and has a traditional hidden object gameplay. I personally love these game – it's with this type of games that I started with, so I always love to play something that focuses more on the "hidden object" element.
Worlds Align: Beginning
When the worlds of Haunted Legends, PuppetShow, and others begin to fuse, some familiar faces come together to bring someone from the real world into the game world to help. You! Meet old friends, and even older enemies, face-to-face while you work alongside representatives of several classic series to save their worlds and determine the cause of the calamity that threatens to destroy them all.
A really interesting concept of mixing existing – and beloved – franchises into a single product. The end result is entertaining and high quality, hence its presence here on our list.
Haunted Hotel: Room 18
When John and James Blackthorn are invited to a family reunion at the Sweet 18 hotel, they arrive expecting a relaxing weekend catching up with relatives, but aside from the desk clerk, the hotel is empty. It soon becomes clear that they're not alone; a dark mist haunts the halls of the creepy hotel and it seems to know something the brothers don't. What secrets does it know and more importantly, what does it want?
Enchanted Kingdom: Arcadian Backwoods
Welcome to the land of Arcadia! It's been nearly 100 years since the greatest battle between the Arcadians and the Kinzuls, and all that remains of the Kinzul Empire are fables and myths… Or so everyone thought.
Reports of Kinzul sightings in the Arcadian Forrest have reached your Academy, and it's up to you to investigate! Your quest quickly takes a dark turn when you find mystical warriors with old scores to settle and a leader bent on the world's destruction! Can you work with demigods and stop the Kinzuls from regaining their former glory?
And this would be it: the 10 best HOPA games released over the past year are above. We are pretty happy with the list we have created and we know that there are so many more great games that didn't make it on our list.
So if you have other favorites – let us know by commenting below. If your favorite is on the list, let us know as well. And if you haven't played some of these amazing hidden object games launched in 2019, don't hesitate and play them now!