Halloween is just around the corner and I have a treat for you right now: I'm here to share the best hidden object games to play this Halloween!
On this list, you'll find Halloween-themed HOPA titles and a set of what I consider to be the best spooky Hidden Object Games you can play in 2022.
Please have in mind that, in order to keep the quality standards to the highest level for this article, I have selected some games that are up to a few years old, so double check to see if you played them or not.
But even if you did, they're definitely worth replaying!
In all cases, though, the games below are really amazing, spooky, intense and perfect to play this Halloween season (or anytime during the year, to be honest).
So if you're a big fan of Hidden Object Adventure games, read on to find out which are the best HOPAs for Halloween!
Update Notice: We have recently updated this list to include 2 brand new games that will fit here perfectly. Check them out at the bottom and enjoy!
Notice: We get commissions for purchases made through links in this article.
1. Maze: Subject 360
By far, the best spooky experience you will try, if you haven't done so already. A must play and a game we'll always come back to when we need chills sent down our spines.
Here's how the story goes: "You wake up in a strange room, and an eerie child's voice tells you you've been given a test. Can you pass it? Do you even want to?
Subject 360 features innovative game-play that allows you to make choices as you progress in the game."
Click here to get the game now.
2. Halloween: Trick or Treat 2
Join Emma and Mike as they carve pumpkins and dress up as a witch and pirate. Then go trick or treating and visit all the town's events. They eventually get home after many treats, and a trick or two! Old school fan for HOG fans of all ages.
Click here to get the game today.
3. Grim Tales: The Bride
After your sister vanishes on her wedding day no one has any idea what happened to her, so it's up to you to find the truth!
Some believe she drowned, but her body was never found. Return to the abandoned family mansion and search for clues in Grim Tales: The Bride.
You can get this awesome game here.
4. Haunted Hotel: Lost Time
James and Jessica have been together for one year, so a spa retreat for two at an authentic Victorian hotel seems like the perfect way to celebrate.
But a grim encounter on the road to the hotel sets the stage for a weekend of mind-boggling mystery and horrifying revelations!
Click here to download the game now.
5. True Fear: Forsaken Souls
What if everything you knew about your life, everything your family ever told you, turned out to be a lie? A strange midnight visitor could change your life forever…
Find out the truth about your past in True Fear: Forsaken Souls, a chillingly exciting Hidden Object Puzzle game.
6. Mystery Tales: The Reel Horror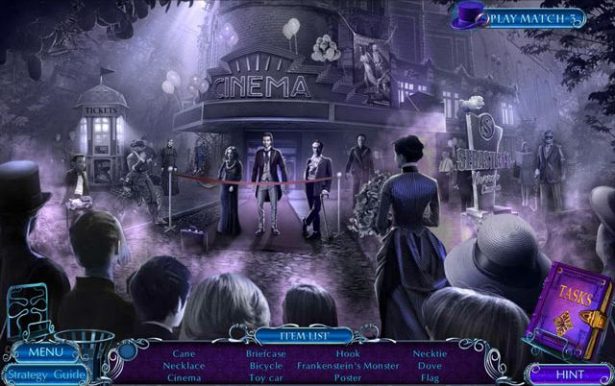 Your good friend Officer Jefferson needs your help! Use your paranormal powers to track down his sister Maya and colleagues in an abandoned cinema before the ghostly director makes them the star of his latest film. Spookier than it sounds – download the game to see for yourself!
Click here to download the game now.
7. Evil Pumpkin: The Lost Halloween
Meet Lemuel Barnabas. He is not the protagonist of our story, but just look at him, he's scrappy and funny, talks to himself, likes music and long walks behind the bar.
In a word, he is quite mad, but as mad as he is, he's the one you come to for help. Help? What happened? You didn't hear? Well, play this game to find out!
8. Haunted Hotel: Death Sentence
Late one evening, you receive a letter written in James's own handwriting, claiming that he has died and that the Holy Mountain Hotel holds the answers. Racing off to the hotel, you discover it's completely abandoned.
But is it really? You'll have to dig deep to uncover the murderer responsible for taking justice into his own hands!
9. Tales of Terror: Art of Horror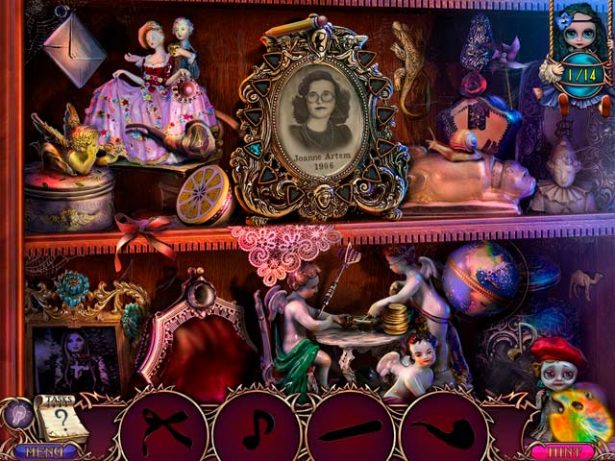 An anonymous tip on your long-lost brother's whereabouts leads you to the Artem Estate. You want to find your little brother, but nothing's as it seems in this dismal dwelling.
You quickly find yourself fighting for your life as you try to avoid becoming the Estate's next victim. Can you find your brother and escape before it's too late?
10. Deadtime Stories
Sinister thrills await in this gorgeously dark and unsettling telling of a real-life ghost story from New Orleans' shadowy history.
Free trapped spirits, cast spells and unlock fragments hidden in the paranormal world to reveal the story of a misguided voodoo queen.
11. Riddles of Fate: Into Oblivion
The kingdom of Riddlestone was renowned for its virtues and arts, but ever since the seven deadly sins came to town, the people's hearts have turned to darkness. Their rioting has plunged the city into chaos. Even the royal family is not above the suffering.
The king is ill, his sons are behaving strangely, and his daughter has disappeared. The Queen has heard of your reputation and summoned you to help. So waste no time and embark on this epic adventure right now!
12. Phantasmat: The Dread of Oakville
It's the end of the world… at least in Oakville. Find out what's really happening in a town where everyone seems to be missing, and a strange mystic is warning citizens of the coming apocalypse.
As fans of the Phantasmat series know, it's hard to tell who's really dead and who's really alive in this world, but the spooky fun is guaranteed.
13. Redemption Cemetery: Dead Park
A message from a mysterious stranger calls you for help at an old amusement park! You arrive to find much more than your average rides and attractions.
The park has a history plagued with strange disappearances, and it appears that a malevolent force isn't done with them yet! Can you rescue the souls and stop a dangerous foe from breaking into our world?
14. Maze: Sinister Play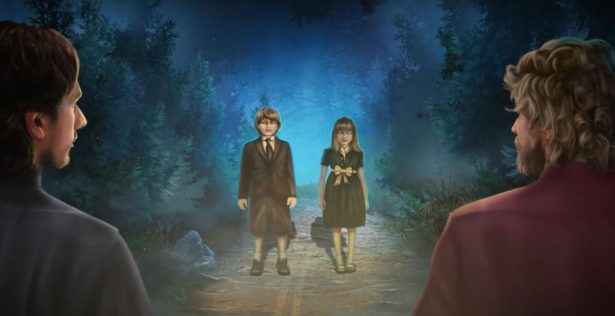 You're more than excited for a fun road trip with your best friends. But things quickly take a terrifying turn when you're kidnapped by a pair of eerie children! Not only do you find yourself trapped in an abandoned school, but an old ghost roams the halls bent on burning everything to the ground!
An astonishing new game in the really scary Maze series, perfect for playing during the Halloween celebrations.
Wrapping up
So these would be my recommended hidden object adventure games for Halloween 2022. I am sure you will be able to find at least a few titles to enjoy, together with a hot chocolate and some pumpkin pie.
And if you want to prepare for the coming winter holidays, I also have a list of the best HOPAs for Christmas. Make sure to check it out as well!